What Parts of Spike Lee's 'BlacKkKlansman' Happened in Real Life?
Even for veteran filmmaker Spike Lee, BlacKkKlansman is a big movie. Lee received an Academy Award nomination for Best Director for the film, marking the first time he's had a shot at the Oscar since he broke onto the scene in 1986 with She's Gotta Have It. After multiple snubs, he'll have his shot at the statue.
Meanwhile, BlacKkKlansman will also take a crack at Best Picture and compete for six Oscars in total. Awards aside, it's a fascinating movie for many reasons, and Lee addresses the most intriguing aspect during the opening credits. Viewers learn that the story is "based on some fo real, fo real sh-t."
But how real can a story about a black detective posing as a Ku Klux Klan member in the 1970s be? Here's what Ron Stallworth (the character played by John David Washington) wrote in his memoir about working in the Colorado Springs Police Department and targeting the KKK — and how Lee adapted it for his film.
Stallworth definitely infiltrated the KKK with a white detective posing as him.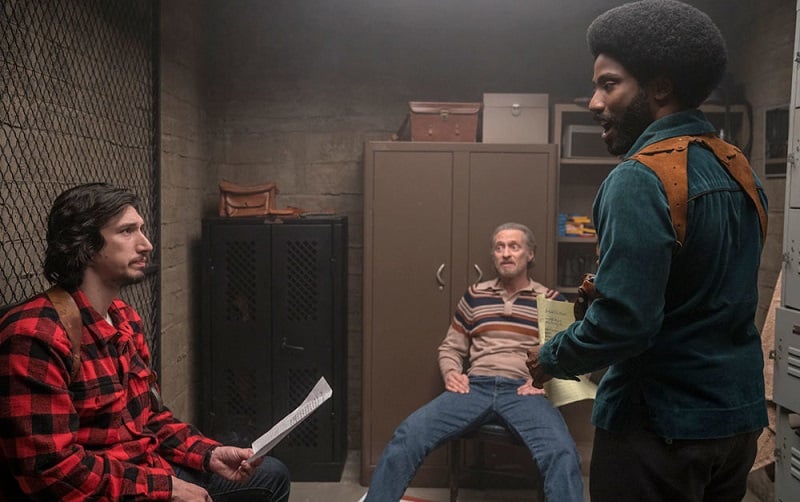 The basic premise of the film indeed took place in Colorado Springs in the late 1970s. Stallworth wrote to the Klan in response to an ad (a real ad!) members left in the classified section of the local newspaper. (In the film, he places a call instead.) When he receives a call back, Stallworth expresses interest in joining the Klan.
Stallworth gets an invitation to meet them, so he describes a white colleague in the department when the Klan member asks for his description. He sends that cop (played by Adam Driver in the film) to meetings during the investigation that lasted for parts of two years.
Stallworth did befriend Grand Wizard David Duke over the phone.
In BlacKkKlansman, there's a hilarious scene in which Stallworth needs the dispatch of his KKK membership card expedited. To get it quicker, he calls the group's headquarters and gets Grand Wizard David Duke on the phone. That actually happened.
The real Stallworth described it in an interview with Time. After that initial contact, Stallworth and Duke would occasionally chat over the phone. Stallworth described Duke as "a very nice guy" and "a very pleasant conversationalist."
However, he doesn't appear to be terribly bright. Duke told Stallworth he was surprised how organized the Colorado Spring cops were when it came to shutting down local KKK rallies. Duke never suspected someone had infiltrated the group.
But Stallworth's partner wasn't Jewish.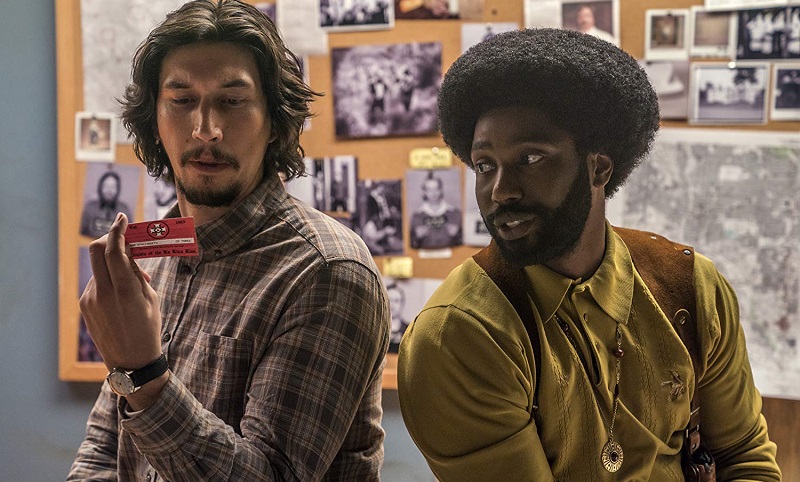 BlacKkKlansman is at its weakest when it delves into the Jewish identity (or lack thereof) of Driver's character Flip. Some bizarre scenes follow, including one in which a Klan member reveals he has a polygraph (i.e., lie-detector) machine in his basement. He tells Flip he needs to know for certain he isn't Jewish.
Next, he tells Flip he'll need to drop his pants to prove he isn't circumcised. In real-life, Stallworth's partner wasn't a Jew, so all of these scenes were added by Lee and his co-writers, PolitiFact reported. But many viewers would probably assume someone having a polygraph in his basement wasn't "fo real," anyway.
Stallworth did actually work as Duke's bodyguard on his trip to Colorado.
If you asked us to guess whether Stallworth worked as Duke's bodyguard in real-life or whether it was a fictional add-on, we'd definitely go with fictional. However, it really happened on one of Duke's trips to Colorado Springs. (Stallworth said he was "nice in person.")
Even the part where Stallworth puts his arm around Duke for a picture took place. According to Stallworth, Duke was angry about the moment. Unfortunately, Stallworth lost the photo. (He did keep his KKK membership card as a souvenir, however.)
There was no bombing.
At the end of BlacKkKlansman, Klan members plan to bomb a rally of black students only to be thwarted by Stallworth and the cops. That never happened. "There was no actual bombing that took place during my investigation," Stallworth told Time.
Meanwhile, there also weren't any crosses burned during the seven-month investigation. By sending cops to spots where the Klan hoped to make a statement, Stallworth pre-empted some of the KKK's activities. He said he "prevented three [burnings]."
Check out The Cheat Sheet on Facebook!