What Paul McCartney Hated About His Last Beatles Hit
By March 1970, Paul McCartney wasn't on great terms with the three other members of The Beatles (and vice versa). As producer Phil Spector tinkered with the recordings that became Let It Be, Paul was nowhere to be found. (John Lennon wasn't particularly involved, either.)
In fact, things had deteriorated so much by then that you had Beatles sending notes to one another rather than speaking in person. On one occasion, Paul nearly took a swing at Ringo after he delivered a note from John and George Harrison.
Ringo's mission revolved around getting Paul to delay the release of his debut solo album. Since Paul planned to release it before Let It Be arrived in record stores, the three other Beatles thought he was out of line.
But Paul might have gotten angrier when he heard how Spector changed "The Long and Winding Road." It would become the final No. 1 hit by The Beatles, and Paul had good reason to hate the released version.
Spector's overdubs of strings and a choir made Paul irate.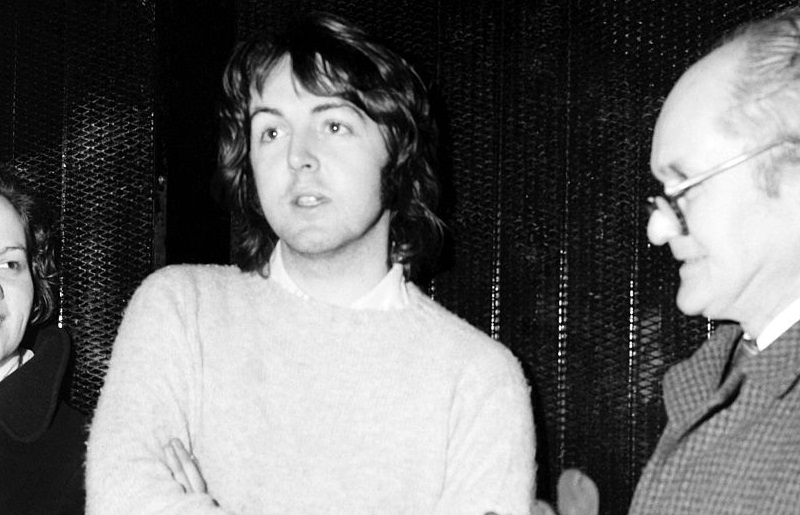 Since The Beatles didn't finish Let It Be together, the album needed some cleaning up before it record stores. Lennon hired Spector for the job, and the renowned producer got to work in April '70. One of his most obvious contributions came on "The Long and Winding Road."
Due to issues with the recorded takes, Spector decided to add string parts and a choir via overdubs. Before the record went to press, Paul received a copy and became livid. Much of his anger was directed at Beatles manager Allen Klein, who'd included a note explaining the changes.
Paul told the Evening Standard (via Beatles Bible), "No one asked me what I thought. I couldn't believe it. I would never have female voices on a Beatles record." He also sent Klein a sharply worded letter demanding several changes.
That letter, which appeared in Anthology, included four points. The first two asked for toning down the orchestration, while the third demanded the removal of the harp. For the fourth point, Paul simply wrote, "Don't do it again."
'The Long and Winding Road' went out as-is and hit No. 1 anyway.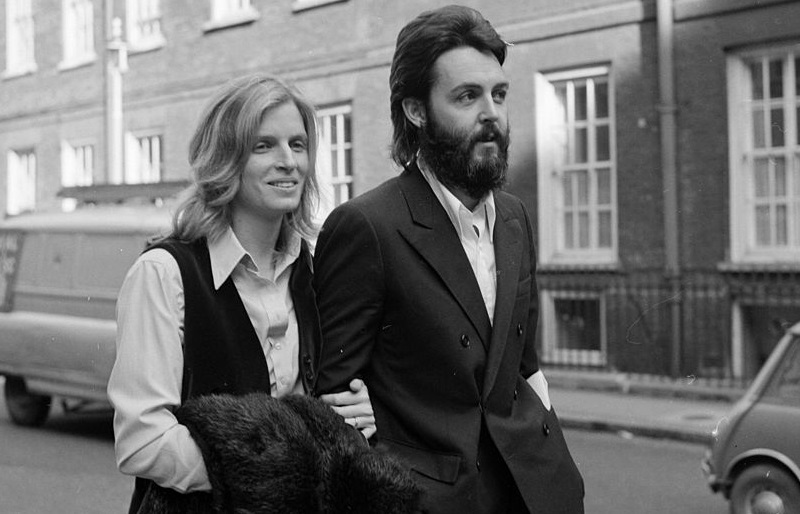 Despite Paul's protests, neither Klein nor The Beatles asked Spector for a do-over. In fact, they released the album with Spector's overdubs the following month. Considering Paul had refused to delay the release of his record, he was hardly playing fair these days. No one had budged on anything.
"The Long and Winding Road" hit No. 1 on the Billboard Hot 100 in the second week of June. More than 1 million copies sold in the first week of the single's release.
Beatles fans who wanted to hear Paul's original "naked" version only got it in the Let It Be film. When they took home the soundtrack from the record store, they got Spector's soaring bombast on "The Long and Winding Road."
With Spector's re-do dominating the airwaves in the U.S. and UK as news of the Beatles breakup made the rounds, Paul must have turned the radio off frequently during the summer of 1970.
Check out The Cheat Sheet on Facebook!