What Prince George's Friends Call Him On the Playground?
Prince William and Kate Middleton have always said that they want to allow their kids to have a normal childhood and therefore have decided not to tell their oldest son, Prince George, about his future just yet. And according to parents at the young royal's school, George is just like any other kid in his class and even has a nickname that all his friends call him.
Here's what that is, plus what name George has for himself that he's going to have to give up.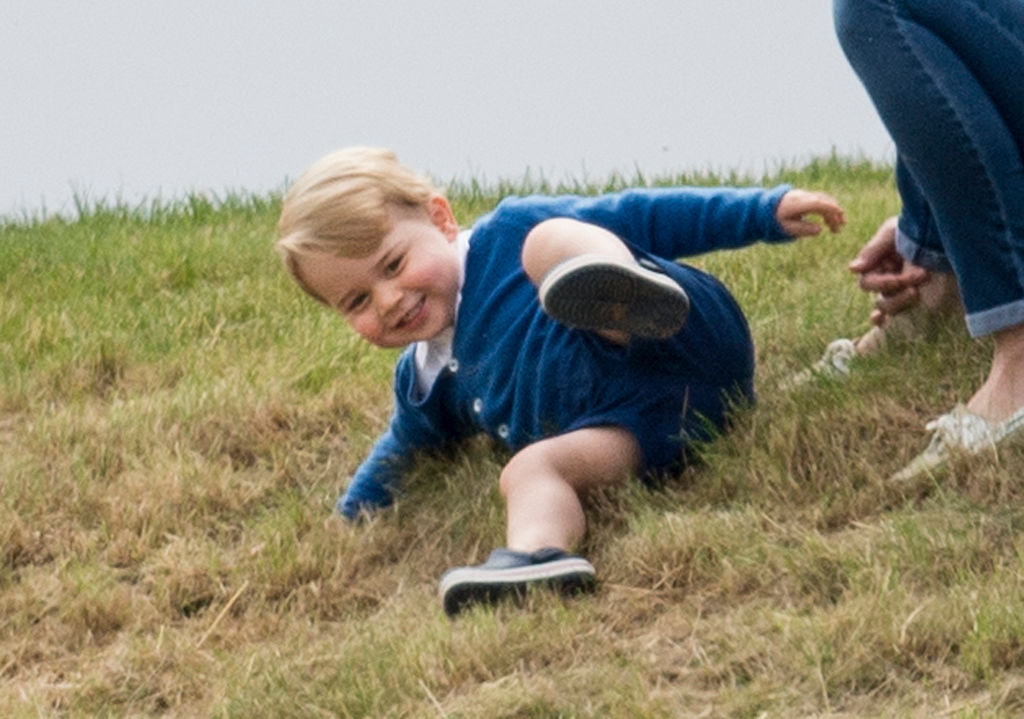 What Prince George's friends call him at school
Prince George attends the St. Thomas's Battersea in South London and one of his classmates is Maud Windsor. She is the granddaughter of the Queen Elizabeth's cousin, Prince Michael of Kent, and was in Princess Eugenie's wedding with George, but she's not the only person the prince hangs out with at school.
"He's very popular and has lots of friends," a parent of another child told Vanity Fair. "George is really happy at school, [and] his nickname is 'P.G.'"
The Duke and Duchess of Cambridge have made friends with some of the other moms and dads as well.
"Either William or Kate do drop off, and they are always very friendly," the source said. "William particularly loves to have a chat with some of the other parents and he works out with some of the moms at the Harbour Club after drop off. He's very chatty and amiable."
Another parent previously told the Daily Mail that when Middleton does the drop off "No one really gives Kate a second glance." They explained the reason for that is because "We have a Victoria's Secret model doing the school run, too, and the dads are far more interested in her."
What name George won't be using anymore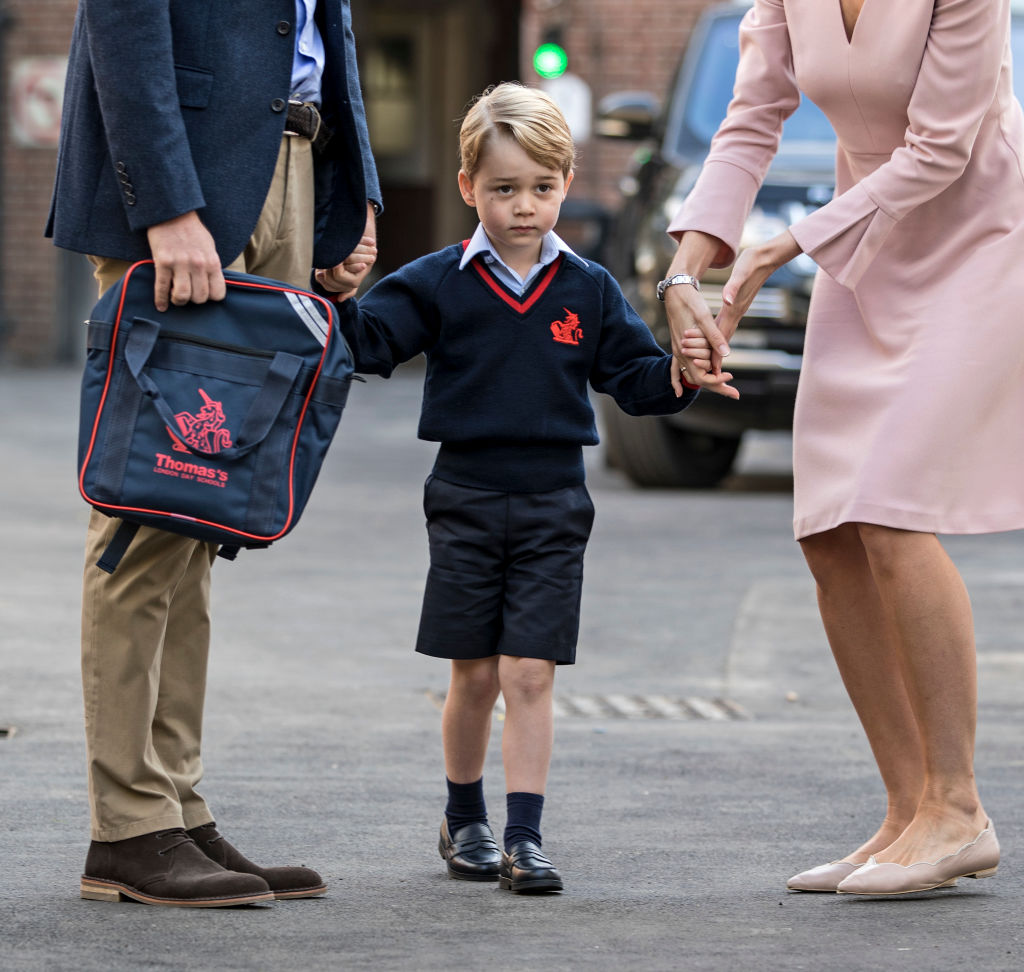 So while George's pals call him P.G., the prince has a totally different name for himself and it's one he's going to have to stop using.
Earlier this year a woman who was walking her dog crossed paths with the young royal and his sister, Princess Charlotte, near the Middleton family home.
"I was asked by a police minder not to take a photo of the children, which I didn't, but George started stroking my dog. Just to be friendly I engaged in a bit of small talk and I asked George what his name was, even though obviously I knew it," the royal fan told The Sun. "To my astonishment, he said 'I'm called Archie' with a big smile on his face. I don't know why he calls himself Archie but kids often play with their names and I think it's lovely."
It's not clear if George is told not to use his real name when he's talking to strangers or if it just something he likes to call himself but he probably won't be using it much anymore. That's because someone else in the royal family goes by it now.
On May 6, Prince Harry and Meghan Markle welcomed their son who they named Archie Harrison Mountbatten-Windsor.
Read more: Why Prince George Is Not Allowed To Play This Popular Game