What Princess Diana Used to Tell Prince William About Why the Press and Cameras Always Followed Them
As the sons of Prince Charles and Princess Diana, Prince William and Prince Harry grew up in front of the cameras but when they were little they were curious about why the press always followed them. William, in particular, asked about this and his mother had the perfect answer for him.
Read on to find out what the princess said to him about that as well as what she told him about his father's affair with Camilla Parker Bowles.
What Diana told a young Prince William about why the cameras were around
The cameras constantly hounded Diana from the moment she began dating Charles. That continued after they were married and when they had children. Some have compared the press' constant attention on the princess as stalker behavior and when William was small he took notice.
When he asked his mother why the cameras were always following them, Diana tried to put his mind at ease by telling him that they were all there for her, not him.
What she told William about Prince Charles' affair with Camilla
While Diana always tried to protect her two boys, she was tasked with having to explain to William why she and Prince Charles were separating. Because he was old enough to read the papers and see the news at that point, Diana knew she had to have a conversation with her eldest son about what was going on.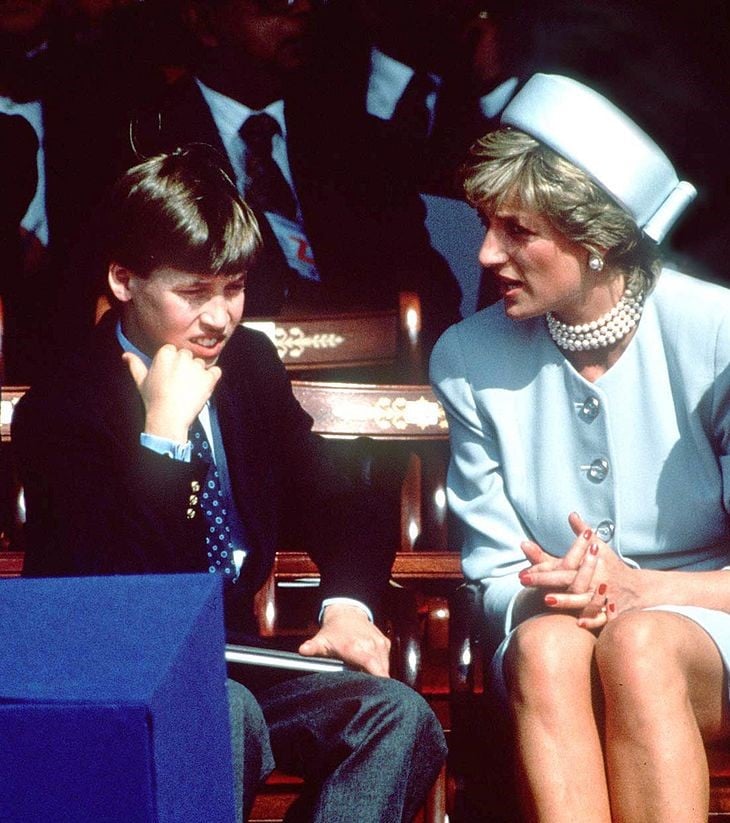 In her bombshell Panorama interview, the princess revealed that she spoke to William about it when she picked him up from school one day.
"I went to the school and put it to William, particularly, that if you find someone you love in life you must hang on to it and look after it, and if you were lucky enough to find someone who loved you then one must protect it," Diana recalled saying.
She continued, "William asked could I answer his questions, which I did. He said, was that the reason why the marriage had broken up? And I said, 'well, there were three of us in this marriage'…Although I still loved Papa I couldn't live under the same roof as him, and likewise with him."
Prince Harry said the flashbulbs are the 'worst reminder' of his mother's death
As for William's brother, Prince Harry, he was only 12 years old when their mother died and it's no secret how he feels about the press today.
Even before he and Meghan, Duchess of Sussex left for America to escape the eyes of the British press, Harry spoke about how the cameras were a "reminder" of what happened to his mom.
"I think being part of this family, in this role, in this job, every single time I see a camera, every single time I hear a click, every single time I see a flash it takes me straight back," he said in the documentary Harry & Meghan: An African Journey. "So in that respect, it's the worst reminder of her life as opposed to the best."
On Aug. 31, 1997, the paparazzi engaged in a high-speed chase with a vehicle carrying the princess. The car Diana was traveling in ended up crashing into a pillar in the Pont de l'Alma road tunnel in Paris. The one thing she always tried protecting her boys from contributed to her death as she died from her injuries several hours later.
Read more: The Heartbreaking Thing Prince Harry Saw Before He Knew Prince Charles Was Cheating on Princess Diana With Camilla