What 'Real Housewives Of Beverly Hills' Camille Grammer Accused Denise Richards of on Part 2 of Reunion Show
The reunion shows of Bravo TV's Real Housewives franchise rarely disappoint. This week, Part Two of the Real Housewives of Beverly Hills reunion show aired, and along with it many grievances among the ladies. Camille Grammer particularly had quite a few things to say, which included some choice words to Denise Richards.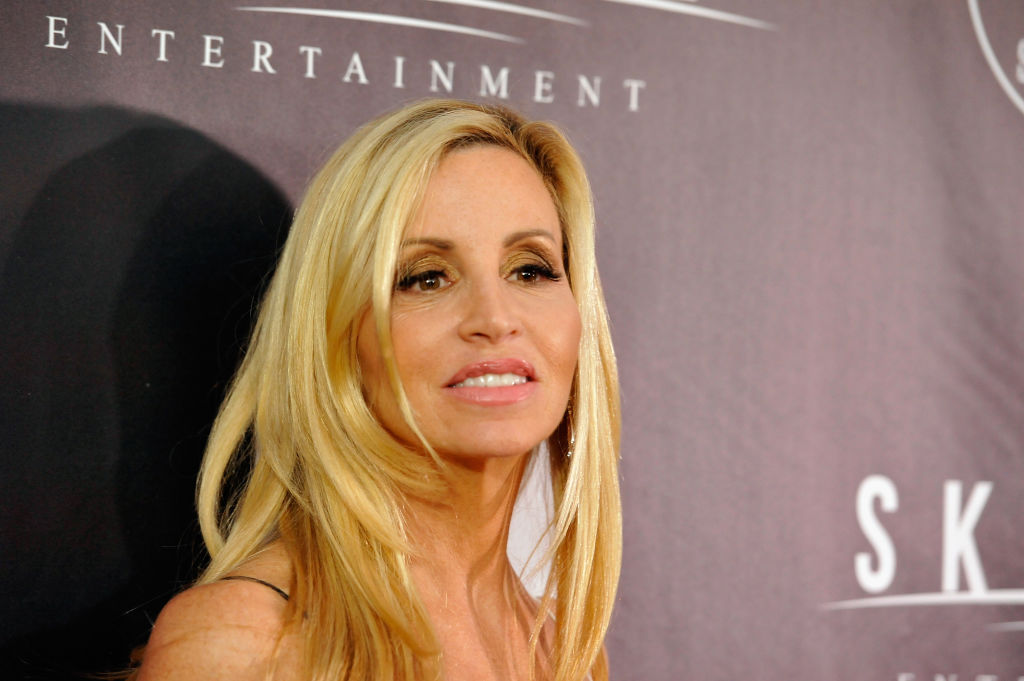 Everyone got an earful
Grammer, along with costars Kyle Richards, Teddi Mellencamp Arroyave, Dorit Kemsley, Lisa Rinna, Erika Girardi, and Denise Richards sat down with moderator and Housewives creator Andy Cohen for the season recap.
Despite Independence Day being long over, part two of the reunion show offered plenty of fireworks, with Grammer setting most of them off. No one was safe from her barbs, including Kemsley. "Dorit, you're the most phoniest person I've ever met. You're such a fake," Grammer told her, according to People.
Girardi tried to defend Kemsley, but Grammer persisted, saying, "I have a thing about her. I really do, Erika. I just have a thing about her. I don't like when people pretend they're somebody they're not. It really drives me crazy. I've been around this town for so long and you show up and, I don't know, it's something about you, Dorit," said Grammer. "I just don't feel that you're sincere at times."
Kemsley replied, "You are perfectly entitled to your opinion. The only thing I ask is that you actually are honest about it."
The wedding
Grammer's wedding was brought up by Kemsley. "Don't pretend that you like me. And that you want to be friends and invite me to such big moments, like your wedding and your 50th birthday."
Grammer's reply was directed at the group. ""Well, that was production," she told Kemsley. "But that is the truth, because I didn't want to invite any ladies to my wedding," to which Kyle Richards shot back, "Oh wow."
Taking to her blog after the second part of the reunion show, Grammer addressed the wedding topic. "Turning to my wedding, my greatest source of ire in this situation. Despite what I said on the show, I invited all of the ladies to attend as I valued my friendships with each of them," she wrote. "None of them were obligated to attend and I do appreciate the fact that they traveled to my destination wedding. However, I did expect my guests to act with grace and dignity. Seeing the way the ladies behaved after the wedding is still very upsetting to me. I had higher expectations for the ladies from Beverly Hills, and I am still livid at the way they acted on the van ride to the airport. We had other guests on their flight so their off-camera behavior was on display, observed and certainly not what I would have expected."
Her accusation toward Denise
A skirmish later ensued between Grammer and Denise Richards, starting with Denise asking her, "Why are you so angry?"
The two verbally sparred a bit, with Rinna trying to step in to diffuse the issue, but Grammer would not be deterred, telling Rinna, "I know she's your friend, but I don't like her. I don't like her!" Grammer then alleged that Denise "told me to tell my daughter she was a (expletive) liar."
Denise denied the accusation, as reported by People, saying, ""I did not tell you to tell your daughter. What are you talking about?"
A clip was then played of Grammer, Denise, and Arroyave, prompting another harsh volley of words. "I said if my child said that Teddi ignored her, whether she did or not, I know Teddi and I know she's a great mom," Denise said.
Arroyave interjected to Grammer, "And your response to Denise was, 'It's not my fault that I'm not a bad mother like you.'" Grammer rebuked the claim, stating, "I didn't say that!" Denise replied, "You actually insulted my parenting, Camille."
More derogatory comments were made before Grammer finally walked off stage, saying, "I'm done. I'm done." Denise, surprised at the outburst, asked her costars, "Is she on something? She's so angry."
Grammer later addressed Denise's comments in her blog, posting, "Denise's broadsides are easier to deal with as they are far less sophisticated. I do find her instructions on how I should behave both presumptuous and obnoxious," she wrote. "Less offensive to me are her on-camera musings about whether I am 'on something.' I take this as a left-handed compliment from someone who clearly enjoys her tequila. Beyond that, this innuendo is extremely insensitive given the fact that I am a cancer survivor and grateful for my relative good health. I am open to suggestions on how to deal with her scowls, snarls, frowns, eye rolls, and negative body language."
Want to see what happens next? Tune in to Part 3 of the reunion show July 30 on Bravo TV!