What Reese Witherspoon Says About Having Kids at a Young Age
Academy Award-winning actress Reese Witherspoon knows how to be productive. Between her acting roles, Draper James clothing line, Hello Sunshine production company, and now executive producing and starring in the Apple TV+ upcoming series The Morning Show, calling Witherspoon ambitious would be an understatement.
Few may realize that the actress is also the mom of three children – Ava, 20, Deacon, 15, and Tennessee, 7. Witherspoon recently shared why she is thankful she started having kids when she was younger.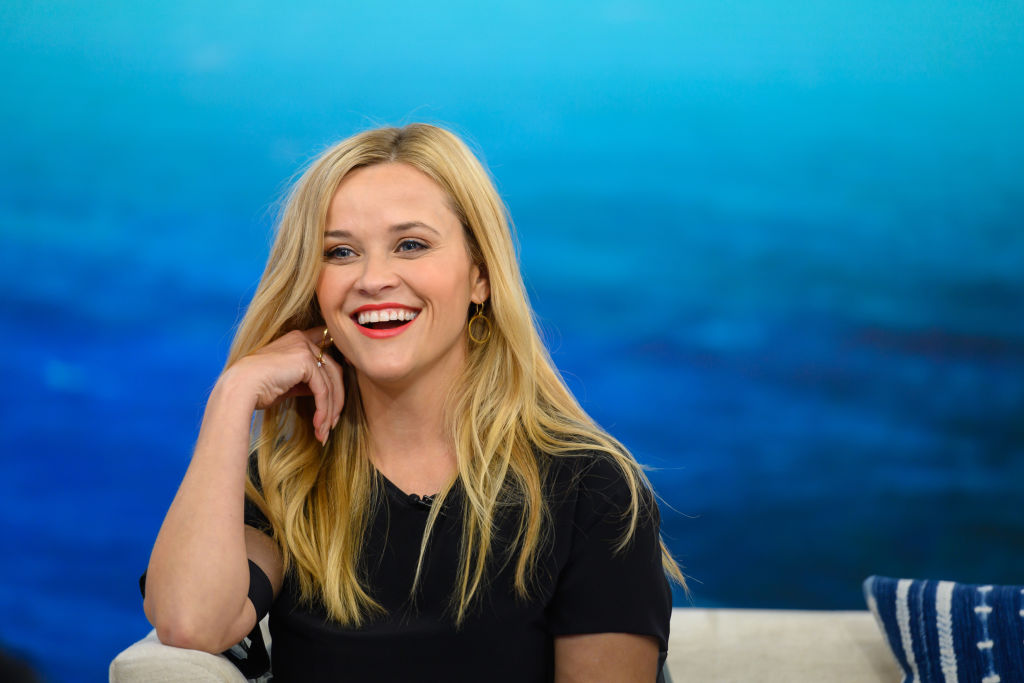 Marriage to Ryan Phillipe
Witherspoon met actor Ryan Phillipe when she was just 21 years old. "I met him at my 21st birthday party. I don't know what came over me – maybe the seven Midori sours – but I told him, 'I think you're my birthday present,'" the actress told Jane Magazine in 1998. "He thought it was so flattering, and now that I think about it… how embarrassing!"
The two tied the knot in 1999, with Witherspoon giving birth to their daughter Ava just three months after their wedding. Son Deacon was born in 2003.
The two divorced in 2007, with Phillipe telling Larry King in an interview their failed relationship was due to marrying at such a young age. "I think more of the problem was age. When we got together we were so young," he told King in 2015. "I think it can create issues with two people in this industry because there's so much noise that goes along with it."
Witherspoon seemed to have the same thoughts on the topic, sharing similar comments to ITV's Lorraine in 2017. "I got married when I was 23 and I had two kids by the time I was 27. So I don't know, you know, sometimes it's good to know yourself," Witherspoon said at the time. "I would never change anything… I've said to my daughter, I think, you know, [at] 25, you start to know yourself a little bit better."
Having kids in her 20s vs. 30s
The Oscar-winning actress went on to remarry Jim Toth in 2011, then gave birth to their son Tennessee in 2012. Witherspoon recently commented on the overwhelming responsibility of motherhood.
"I've been a mom since 1999. I got pregnant (with daughter Ava) when I was 22. I delivered when I was 23. To be totally honest, it was scary. I was scared. I didn't know what it was going to do to my job or my career," she said in a video posted to her YouTube page.
Witherspoon went on to note the difference she felt between having children at a younger age to when she was in her late 30s. "I find having little kids is more physical and it's just really hard on your body. So I am glad that I had kids kind of young," Witherspoon said in the video, according to Today.com. "I had one at 23, one at 27 and then again at 37. And, oh, my God, having a baby at 37 was so much harder. This is just me being real. Everybody's life experience, you have to do when it's right for you."
The importance of support for moms
Witherspoon also shared what a monumental life change motherhood is, where there is always another person to consider. "Your entire life will change. Everything you believe, every piece of food you eat, every piece of independence you have," she said. "You can't go out without thinking of another person. You can't look at your groceries without thinking of another person. You don't think about whether you're cold or hot, you think about your kid and whether they're cold or hot. You don't sleep anymore."
Calling motherhood "the biggest part of my life," the actress stressed the importance of outside support for new moms. "I think beyond money, beyond being ready in your career and your life, it's really about, is your support system good? Is your family structure good?" Witherspoon said. "Have you talked about it with your partner? Or have you thought about it logistically? How am I going to make this work?"
Witherspoon's new 'baby,' The Morning Show, premieres on Apple TV+ on November 1!