What Should You Consider If You Rent a Summer Share Like Bravo's 'Summer House?'
While most of the country digs out from underneath yet another winter storm, Bravo will be heating up thanks to season 3 of Summer House.
For the past few years, Bravo fans have been given a taste of summer, amid the dreariness of winter. Production follows the lives of a group of millennial friends who rent a summer share in the exclusive Hamptons.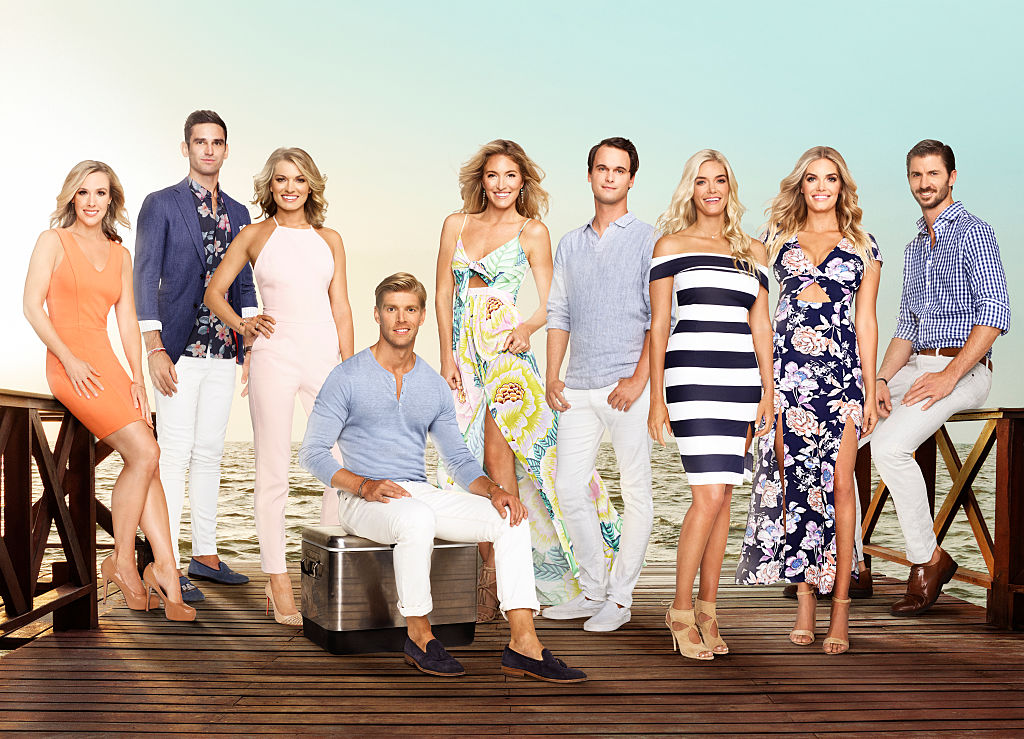 Known as the playground for the rich and famous, the group of friends work hard in Manhattan during the week and then commute to their Hamptons enclave for debauchery and heavy partying. Some roommates don't have an "official" room so they share beds or crash in various rooms. Although some viewers simply live vicariously through the cast, others summer seekers rent a home like the cast. What should you know if you plan to rent a summer share in the Hamptons?
Have a connection to your roommates
Cast members appear to all know each other either directly or through a friend of a friend. Which makes sense because, according to Town and Country Magazine offering to share your home with complete strangers is a bad idea.
Also have a handle on how you plan to conduct yourself at the house. During the first season, Kyle Cooke wanted to be "single Kyle" and put his relationship on hold with Amanda Batula. He even dogged in-house couples for not letting loose. Of course everyone knows how that worked out for Cooke as the couple is now engaged.
Keep a headcount too. Town and Country points out "if there are four bedrooms and 25 people more than half of you are sleeping on sofas or air mattresses." Be realistic about amenities too. A pool is ideal, but if your home doesn't have one, go for beachfront.
Score your rental now (yesterday)
According to Town and Country Magazine, most sweet summer shares are already claimed by February. Locations like Southampton, Bridgehampton, Wainscott, East Hampton, Amagansett, and Montauk are hot rentals between Memorial Day and Labor Day.
If you are having trouble securing your own summer share, start calling friends who might have an open room for the 2019 summer season. Or check out sites like VRBO right away.
Have an idea of how you'll deal with the money and rules
Have a banker or economist in the group? Give that person (as long as you know their track record of managing money) the job of being the "banker." Consider making payments through an app like Venmo to avoid float on a paper check too.
Guest sleepovers are going to be common. Establish a rule about overnight guests, especially those who crash more than a night or two. Should long term guests contribute to expenses and what is the time threshold?
Address how you'll deal with food and drinks too. You could apply the same rules you had in college or agree to pool your funds for food and drinks for the entire group. You'll also want to determine how the rooming situation works. Some groups allow the first person to the house that weekend to claim whatever bedroom they want. Others pick rooms or space at the beginning of the summer.
Work out the transportation
Probably the most annoying part of the summer share is getting to the Hamptons. While hopping on the Jitney is cheap, you need to plan far in advance, according to Town and Country.
Taking the train is an option but plan to be crammed in like a sardine. Of course you can drive, because you'll usually need a car while you are in town. Or you can hop a ride with friends and pay for a ride share like Uber or Lyft while in town. And if you are rich you could always hire a helicopter to fly to your destination.
Check out The Cheat Sheet on Facebook!