What Sides Bachelor Nation Took in Taylor Swift's Ongoing Feud With Scooter Braun
Cast members from Bachelor Nation are sharing their support of Taylor Swift. The singer recently accused Scooter Braun and Scott Borchetta of blocking her from performing her old songs at the American Music Awards. After she posted about her dilemma on social media, the hashtag #IStandWithTaylor trended on Twitter. Fans, celebrities, and others in the music industry shared their support for Swift.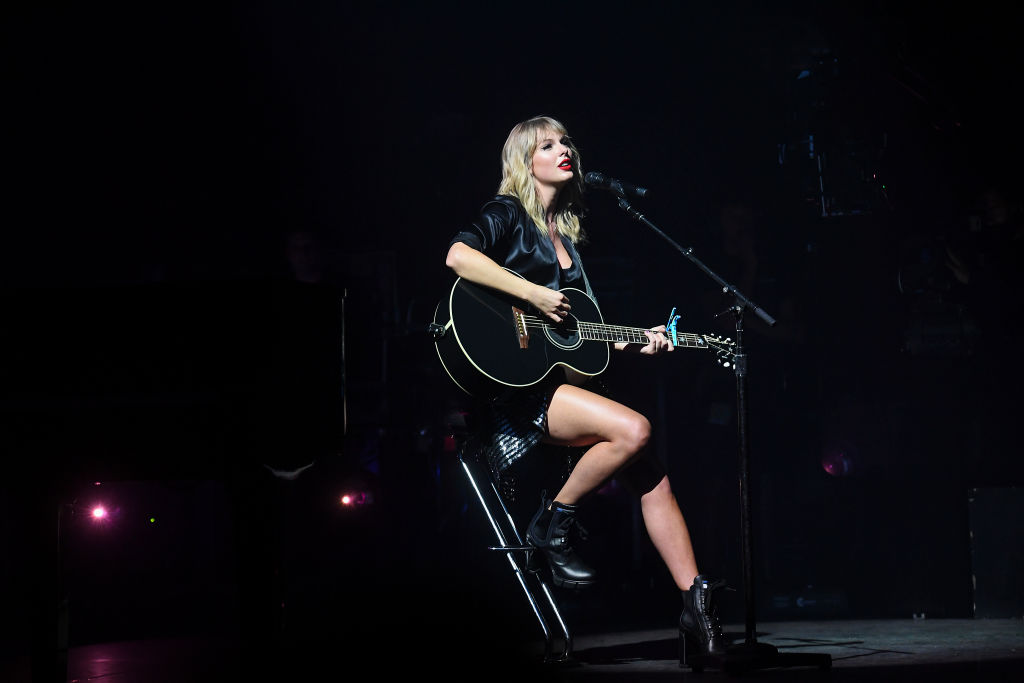 Former Bachelor Nick Viall supports Taylor Swift
Nick Viall is one of the celebrities who spoke out in support of Swift. The former Bachelor shared Swift's letter on Twitter.
"Team Taylor #IStandWithTaylor," he tweeted.
Viall finished as the runner-up in two seasons of The Bachelorette. He also appeared in the third season of Bachelor in Paradise before starring in The Bachelor. He is not the only cast member from Bachelor Nation to show support for Swift. In fact, two other people from Bachelor Nation shared their thoughts on the situation.
Bachelor Nation's Demi Burnett and Nicole Lopez-Alvar tweeted about Taylor Swift
Demi Burnett and Nicole Lopez-Alvar both appeared on Colton Underwood's season of The Bachelor and the most recent season of Bachelor in Paradise. Both women tweeted support for Swift. In both of their posts, Burnett and Lopez-Alvar called out the sexism women face in day-to-day life.
"I'm with @taylorswift13. I don't know sh*t about the music industry, but I know how it feels to be patronized and manipulated by powerful men. STICK IT TO THE MAN SIS! We got you," Burnett tweeted.
"TEAM. TAYLOR. Let's bring this case to the Supreme Court to set a precedent so that no other artist, especially a female artist, has to experience this sexist, male-benefitting bullsh*t. #TaylorSwift," wrote Lopez-Alvar on Twitter.
Other celebrities supported Taylor Swift on Twitter
Viall, Burnett, and Lopez-Alvar were three of the many people who tweeted in support of Swift. Along with these Bachelor Nation cast members, many celebrities shared that they were on Swift's side against Braun and Borchetta.
"Outrageous, for someone to pour everything into their art and have someone else put a stop to them performing those songs is a huge injustice. I really hope this gets put right. #IStandWithTaylor," tweeted Bradley Will Simpson.
Gigi Hadid tweeted, "Scott and Scooter, you know what the right thing to do is Taylor and her fans deserve to celebrate the music!!"
Additionally, Halsey shared her support for Swift on Twitter and shared her own experience in the music industry.
"artist trust labels. It's supposed to be a healthy symbiosis. You have holidays with these people. dinners. deaths. Watch babies be born. They watch your lowest lows and highest highs. Sometimes things are unspoken. Legal doesn't mean moral or ethical," she wrote on Twitter.
Fans trended #IStandWithTaylor on Twitter
After Swift posted her letter, Swifties took to Twitter to support their favorite singer. Soon enough, #IStandWithTaylor trended on the social media platform. Overall, fans used the hashtag to share sweet messages and advice for Swift.
"i feel like so much of the music industry is about to be exposed. it sucks that it has to happen this way, but maybe all these artists finally speaking out and supporting taylor's fight will create change. #IStandWithTaylor #WeStandWithTaylor." a fan wrote on Twitter.
"Taylor, drop The Man as a single and perform it at the AMAs, then drop a music video where it's just a slide show of every man and media news outlet who've tried to manipulative and bury you with lies and false promises. #IStandWithTaylor," one fan tweeted.