What Started the Movie Rumor Surrounding 'Harry Potter and the Cursed Child': Is a Film Actually on the Way?
Harry Potter and the Cursed Child has been a smash play on Broadway since it first hit the Great White Way in 2016. The play is written by Jack Thorne and based on an original story by J.K. Rowling, Thorne, and John Tiffany. 
The play is set 19 years after the events of Deathly Hallows (pre-epilogue). It focuses on the unlikely friendship between Harry Potter's son Albus and Draco Malfoy's son Scorpius, who are both sorted into Slytherin.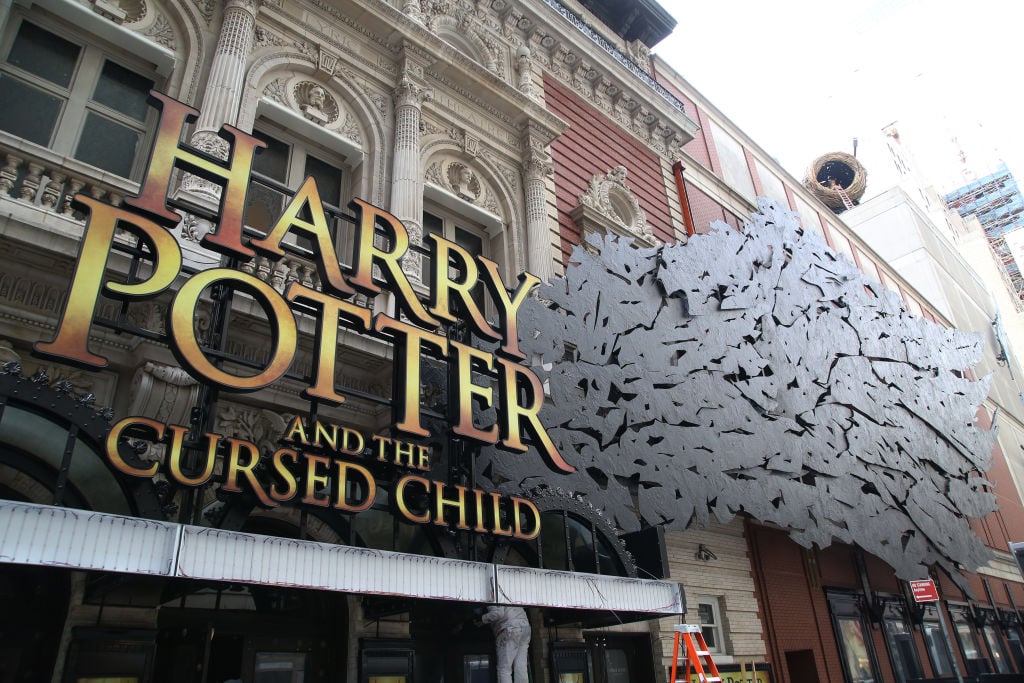 The two try to reverse history and save Cedric Diggory's life (who died during the Tri-Wizard tournament), in an attempt to break the mold their parents' triumphs and tribulations cemented. Harry is bullied, for he is not the Gryffindor archetype, while students bully Scorpius, believing he is Lord Voldemort's son. 
While the play has been a success on its own, many Harry Potter enthusiasts yearn for a movie and, rumor has it, one might be on the way (with the original cast allegedly returning). However, what started this rumor? 
The birth of the 'Harry Potter and the Cursed Child' movie rumor 
A while back, J.K. Rowling posted an image with an associated caption on Twitter that many fans took as Rowling's subtle (or not so subtle) suggestion that a movie was on the horizon. J.K. Rowling posted the following to Twitter:
Captioning the Cursed Child photo with the play's defining quote — "Sometimes, darkness comes from unexpected places," many interpreted this post as a tease for an upcoming film. Fans flocked to the internet, trying to discover exactly what this meant. 
J.K. Rowling later went on to confirm that a Cursed Child movie trilogy was not in the pipeline, as that specific rumor quickly gained steam across digital media publications and online discussion forums alike. 
As CinemaBlend notes, the tweet was designed to raise hype for Cursed Child's redesign, as well as the play's taking over of Time Square; Rowling later shared a post from the Wizarding World Twitter account alluding to such:
So, is the movie happening or not?
While Rowling has confirmed that a movie is not on the way, many believe she is keeping things on the down-low, and that she not been granted permission to announce the news.  
A while back, We Got This Covered, released a story stating that Warner Bros. plans to release a Harry Potter and the Cursed Child movie. The outlet's inside sources — the same ones who confirmed that Ewan McGregor would return to Star Wars as Obi-Wan — shared that the original cast would also return (specifically Daniel Radcliffe, Emma Watson, and Rupert Grint).   
While it's quite possible that such a film is in the very early stages, and all those involved have been instructed to deny, deny, deny until further notice, Potter enthusiasts shouldn't get their hopes up. Not to mention, the original three are still quite young to play parents nearing 40.