What Step Did Gage Edward from 'Flipping Out' Take that Shows He and Jeff Lewis Are Truly Over?
Flipping Out viewers aren't likely to see Gage Edward again if the show returns for another season.
Although the couple endured a painful breakup, Edward remained as an employee at Jeff Lewis Design. However, that has now changed as Edward took the final step toward severing ties with Lewis.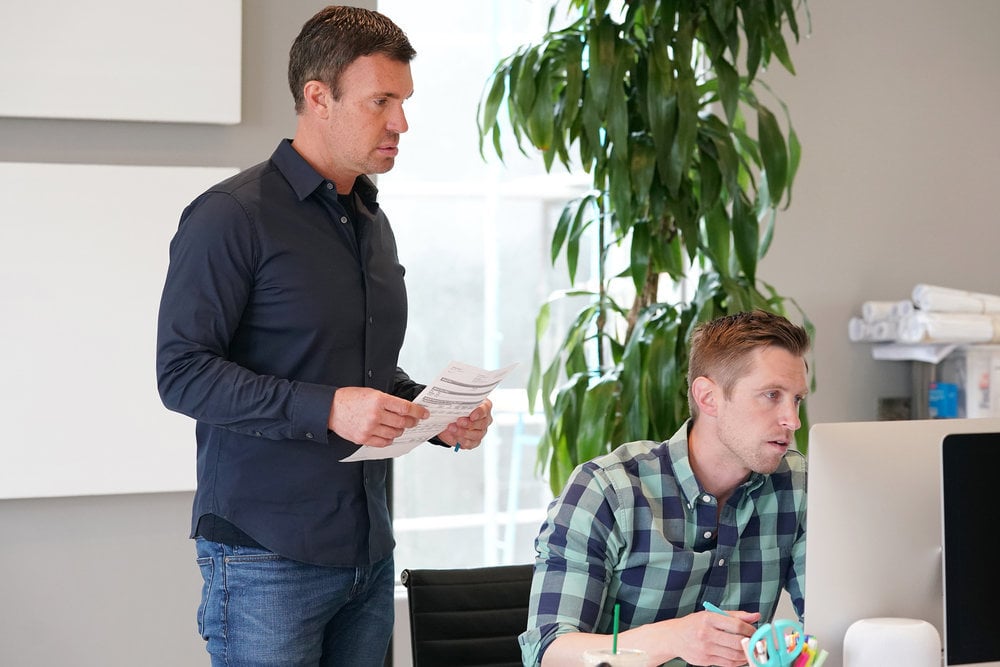 Lewis announced on his Sirius XM radio show Jeff Lewis Live! that Edward is leaving the firm."He's leaving the business," Lewis said, People recounts. I feel like he's leaving again."
Edward's departure is three months in the making
The couple split three months ago, but Edward remained at the design firm. A source close to Lewis and Edward told People they were  "continuing to work together at Jeff Lewis Design, and have been the entire time."
Lewis discussed the business relationship on his radio show. He described that he, "goes to our houses and he manages the sites" He added, "We've been very civil. It's been civil."
Even though the pair maintained a civil relationship, Lewis admits, "It was not a healthy choice." He added, "By working with him, it was my version of still seeing him, still spending time with him," he said. "Now that he's leaving the business, it's like breaking up again. It's a second break up."
Lewis is also without another close friend
Flipping Out began with controversy last season. Lewis had a painful falling out with Jenni Pulos, one of Lewis' closest friends and coworker. Pulos stuck by Lewis' side for decades but finally couldn't take feeling minimized when she would express a desire to ultimately become an actor.
The two had a different opinion about how they parted ways, even having to clarify that the relationship was a real working relationship. Plus that the two were close friends. Thus far time has not healed the wounds.
After Edward and Lewis split, Lewis said on his radio show a slew of people reached out to him. "It was amazing how many people reached out to me yesterday," he said, People recounts. "Over 100 people reached out to me yesterday, and it's still going. I will say a lot of my Bravo friends reached out. It was kind of cool to hear from all these people." He added, however, that Pulos did not contact him.
The former couple will still need to co-parent
Before the split, Lewis and Edward welcomed baby Monroe to the family. Their daughter is now two years old and the couple is still trying to figure out how to make the arrangement work for everyone.
Scheduling is a problem "I don't necessarily want to be there when he's there all the time," Lewis said on his radio show, according to People. "I said, 'You're not coming over twice a day anymore. That's just not realistic.'"
Lewis admits it may be time to put more concrete plans in place for custody. "Right now it's good," he said. "We're having a conversation. I don't think we need attorneys at this point. He understands now that we do need some structure. We're probably going to get there."
Check out The Cheat Sheet on Facebook!