What Sweet Moment Did Rory Feek Share From the Infamous Bluebird Cafe?
Country musician Rory Feek played this weekend at Nashville's infamous Bluebird Cafe. The poetic songwriter posted a photo to Instagram of the intimate encounter, along with one adorably sweet highlight.
In front of an engaged audience, Feek along with Philip Coleman, Brice Long and Wynn Varble played to a sold-out crowd. Feek captured the moment where the musicians were collaborating. But on the stage was another very special collaborator.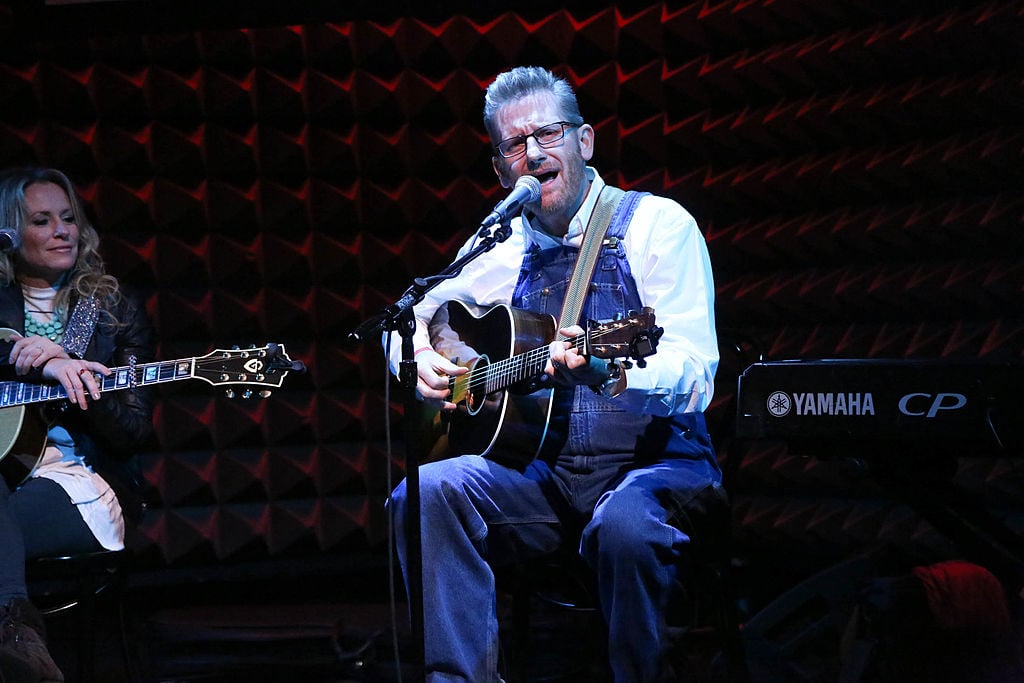 Feek's five-year-old daughter Indiana lay sleeping in a child-sized recliner unaware of the magic that was occurring on stage. He played the iconic Bluebird before and recalled what would happen when his older daughters would accompany him as well.
Feek walks down memory lane
Feek was reminded of playing at the Bluebird when his older daughters Heidi and Hopie were young. "…at the Bluebird Cafe last night," he wrote. "Twenty-something years ago when I used to play the @bluebirdcafetn and my older girls Heidi and Hopie would get tired, they'd sleep in my guitar case. My how times have changed. I brought Indy's little recliner from home and after about a half-hour of watching and listening, she enjoyed the rest of the evening with her eyes closed. So sweet."
Feek's daughter Heidi commented on the post, "Must've been the late show 😍." Others were just taken by the precious moment captured on stage. "So sweet,❤️ what looks like a wonderful night for all, "one fan wrote.
Recently Feek shared another photo of his sleeping child. She was a little under the weather earlier this month, but going with the flow and sleeping in her car seat. "…church in the parking lot today," Feek wrote on September 8. He included a photo of Indy grabbing a nap in the car. "Our little one has been a little under the weather this weekend. Getting better, but not quite there yet. Didn't quite make it to @brentwoodbaptist this morning. Papa's listening to a sermon on the radio in the parking lot instead. When she wakes up, I promised I would take her to her favorite place… the bookstore."
The Bluebird Cafe is a landmark for musicians
The tiny cafe is where a number of artists scored record deals after playing at the Bluebird. Opened in 1982, the cafe was originally supposed to be a diner. But owner Amy Kurland decided to add a stage for a few local musicians to entertain the dinner crowd.
The venue quickly becomes a "must play" for emerging artists who ultimately became superstars. This includes Garth Brooks, Kenny Chesney, and Taylor Swift. "A typical nightly performance consists of three or four songwriters seated in the center of the room (our signature In The Round format) where the writers take turns sharing their songs and stories behind the songs," according to the site. "It is an experience that few forget, and one that reflects why Nashville is known as Music City."
Emerging artists are encouraged to audition on a regular basis, but they must pass the rigorous audition process. Thankfully, the Bluebird Cafe offers several opportunities for both novice and professional musicians to audition.