#MeToo and Harvey Weinstein Reveal These Truths About Sexual Harassment
Hollywood producer Harvey Weinstein joined the long list of men who abuse women in the workplace in 2017. In a bombshell report, The New York Times revealed that at least eight women over three decades accused Weinstein of sexual harassment. Many of his colleagues called it an "open secret" in Hollywood, but it unleashed evidence of misconduct. On Oct. 9, the Weinstein Company fired him. Subsequently, multiple women spoke out in The New Yorker. Others told the Times Weinstein preyed on them, too.
This reveals not only an undercurrent of abuse in Hollywood, but a general trend. When men like Weinstein hold the power, women suffer. Scandals like this create ripple effects elsewhere, too. Read on to learn how women in general lose out in a culture that condones sexual abuse.
Weinstein posed as a women's rights activist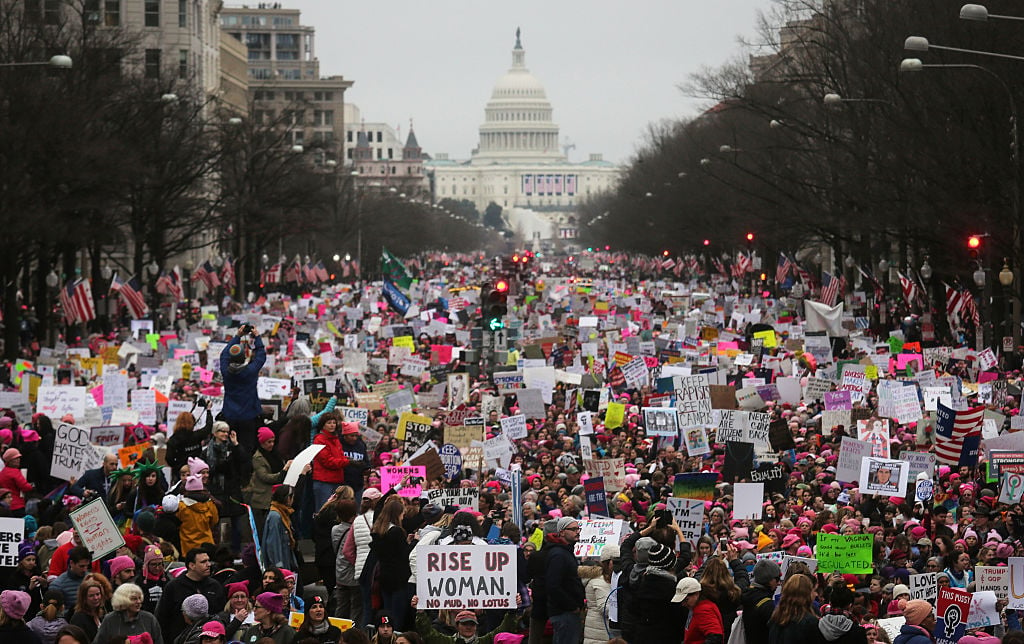 According to The Huffington Post, the former producer went to great lengths to support women. He fundraised for Democratic politicians like Hillary Clinton, Chuck Schumer, Elizabeth Warren, and Barack Obama. Weinstein also helped endow a Rutgers chair in honor of feminist activist Gloria Steinem. His company released The Hunting Ground, a documentary on college sexual assault. The producer even participated in a Women's March in January 2017.
He hardly stands as the only wolf dressed in sheep's clothing to get closer to women. As Vulture pointed out, many others do the same. Buffy the Vampire Slayer creator Joss Whedon "preached feminist ideals" while carrying on affairs. "Woke" porn performer James Deen remains accused by multiple women of sexual abuse. Hugo Schwyzer acted as a reformed rake but never did.
Comedian Jamie Kilstein got removed from his podcast for his "manipulative, emotionally abusive, and predatory" behavior. Tech CEO Dan Rosensweig bragged about his porn and sex work consumption. He also said he might let a female CEO join his board "because she's hot." Those allegations came out during Ellen Pao's thwarted sex discrimination case. Sheryl Sandberg's "Lean In" campaign named Rosensweig a featured partner for his trouble.
These men reaffirm old jokes about feminist men's ulterior motives. They "make a mockery out of our socially ingrained impulse to give them the benefit of the doubt," The Washington Post said. "At least the Bannons of the world stab you in the front."
One man's suggested solution sounds almost as bad as the issue itself. 
The 'Pence rule' just perpetuates the problem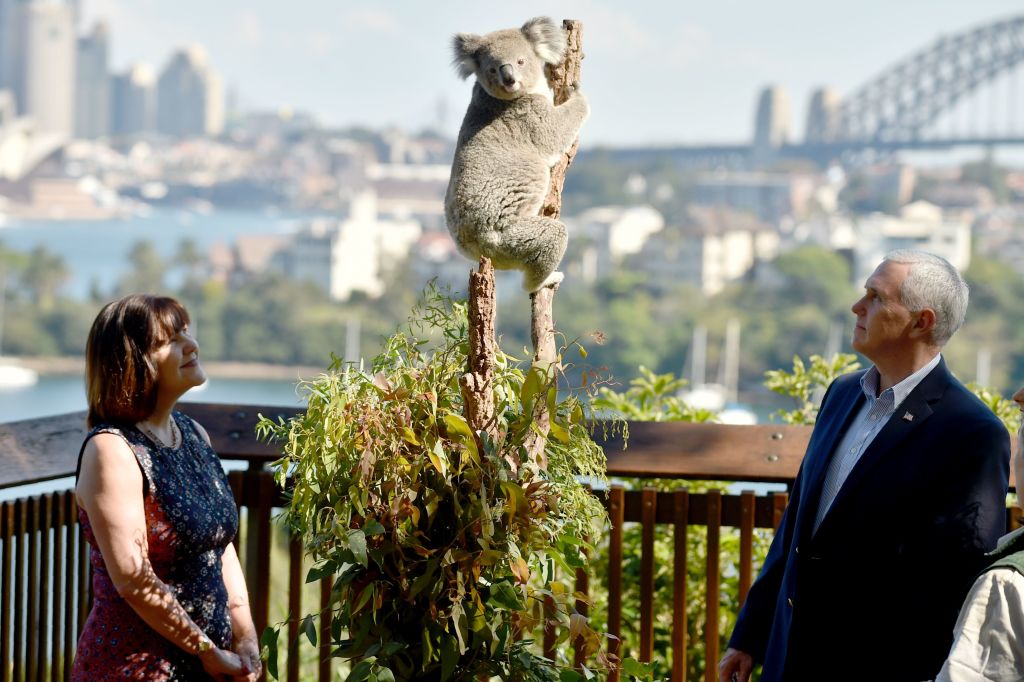 "If Weinstein had obeyed @VP Pence's rules for meeting with the opposite sex, none of those poor women would ever have been abused," Sebastian Gorka, former adviser to President Trump, tweeted. An in-depth Washington Post profile of Pence's wife Karen Pence said, "In 2002, Mike Pence told The Hill that he never eats alone with a woman other than his wife … he won't attend events featuring alcohol without her by his side, either."
An anonymous survey of female Capitol Hill staffers conducted by the National Journal in 2015 found that "several female aides reported that they have been barred from staffing their male bosses at evening events, driving alone with their congressman or senator, or even sitting down one-on-one in his office for fear that others would get the wrong impression." One told The Atlantic that her previous boss, he "never took a closed door meeting with me … This made sensitive and strategic discussions extremely difficult."
In light of Weinstein's co-ed massage parties, Vogue reported that conservative blogger and radio host Erik Erickson wrote that it was time to revisit Pence's policy. "Mike Pence could never be accused of wanting to have sex with someone other than his wife in these sorts of situations," Erickson wrote. "Because he avoids putting himself and the other person into these situations."
There's one thing wrong with that solution: Everything. 
When men don't meet with them, women suffer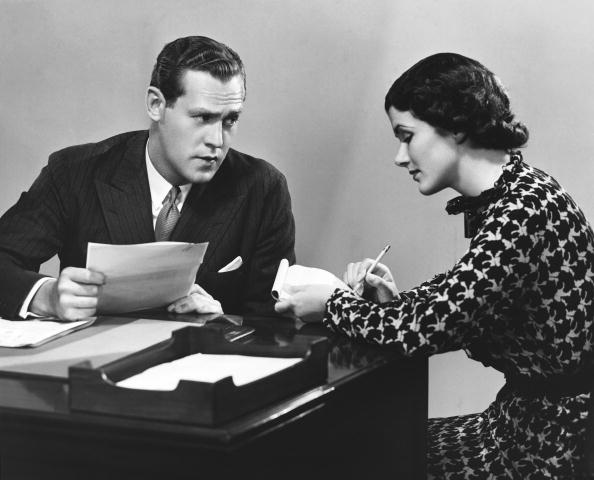 The Upshot found that women advance more slowly than their male counterparts in the workplace, largely because men fear mentoring might get misconstrued. Research by McKinsey found more men than women interact with senior leadership at least once a week. That imbalance stalls women's careers at lower levels, studies showed.
"We found that they avoided one-on-one contact because they were fearful of gossip … that a standout female on a team is sleeping with the team leader," said Sylvia Ann Hewlett. The chief executive at the Center for Talent Innovation explained that sponsoring requires risk. Men won't take it they if they haven't — or won't — get to know the women working under them.
Nearly two-thirds of people say they should exercise caution around members of the opposite gender at work, said a New York Times poll. About a quarter call private work meetings between genders inappropriate. A survey by the Center for Talent Innovation found 65% of senior men and 50% of junior women avoid solo meetings because they fear rumors. When bosses won't meet with women, those women can't advance. As a result, the people who tend to be at risk get punished.
Not just individual women suffer, the next statistic shows. 
Many companies just throw money at the problem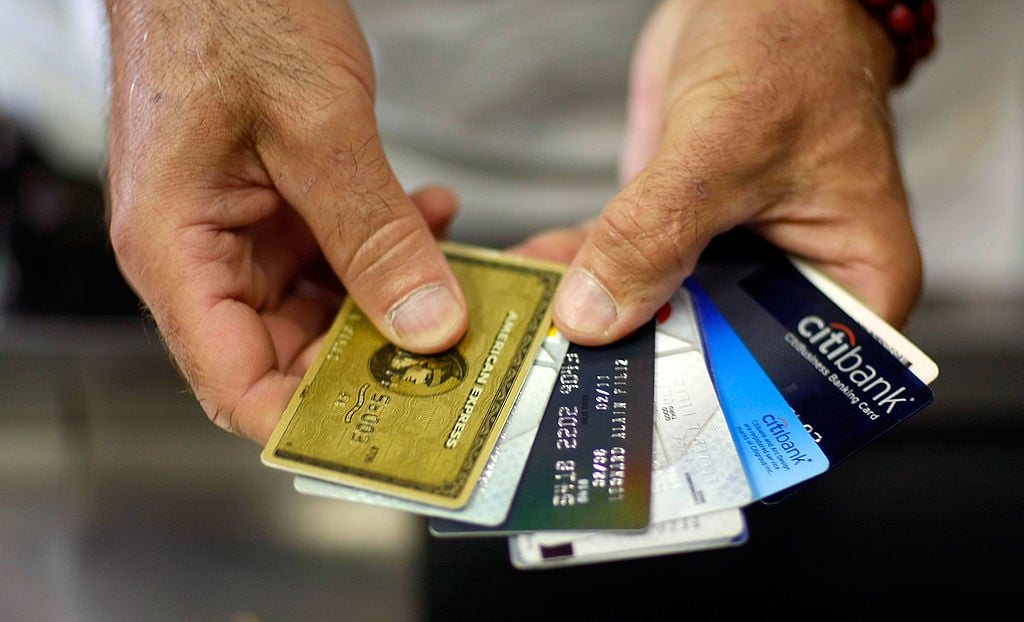 According to Market Watch, when sexual perpetrators serve in prominent roles, employers sometimes decide to settle with victims rather than getting rid of the perpetrator. Jennifer Drobac, professor of law at Indiana University's Robert H. McKinney School of Law explained why. The abusers are often powerful and profitable, so management decides to pay settlements to make the problem go away. That decision comes with one major problem: In many cases, these men continue their behavior, much like Weinstein, Ailes, and O'Reilly did.
Companies also purchase insurance, including "employment practices liability insurance." That covers costs associated with employment lawsuits. David Yamada, a professor of law and the director of the New Workplace Institute at Suffolk University, explains how "a growing number of companies are just counting liability risk as part of the cost of doing business. Some insurers also provide training materials for companies to teach their employees about sexual harassment in hope of avoiding it." A lot of money goes to payouts — often big ones. 
When abusers act out, companies pay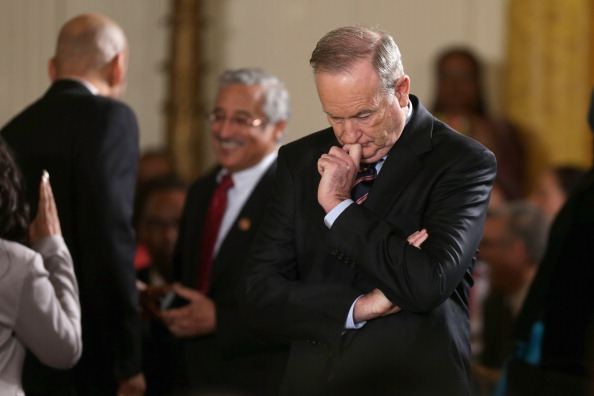 Sexual harassment causes emotional trauma and missed career opportunities for victims, as well as thousands in attorney fees, MarketWatch noted. Some companies pay thousands or even millions of dollars for both victims' payouts and perpetrators' defenses. Because so many cases get settled privately, and harassment remains underreported, it can be hard to accurately assess the true cost. Maya Raghu, an expert on workplace sexual harassment at the National Women's Law Center said the costs can be financial, as well as psychological.
For his part, Weinstein reached at least eight settlements over the decades. He also told The New York Times he had started working with therapists and planned a leave of absence, before his company fired him. All of that costs, and dearly. The New York Times reported settlements came to avoid "lengthy and costly" litigation, which landed in the six figure range. But the paper also reported that Fox News paid $13 million to five women who worked at or appeared on Bill O'Reilly's show. That ultimately led to dozens of advertisers boycotting his program.
Those abusers, while profitable for their companies as a whole, also cost them quite a bit. Often, abusers don't see real consequences from their actions until those ramifications — bad press or loss of advertising — outweigh their contributions. This essentially tells victims they have less value, which has serious effects. 
Women suffer both physically and financially from harassment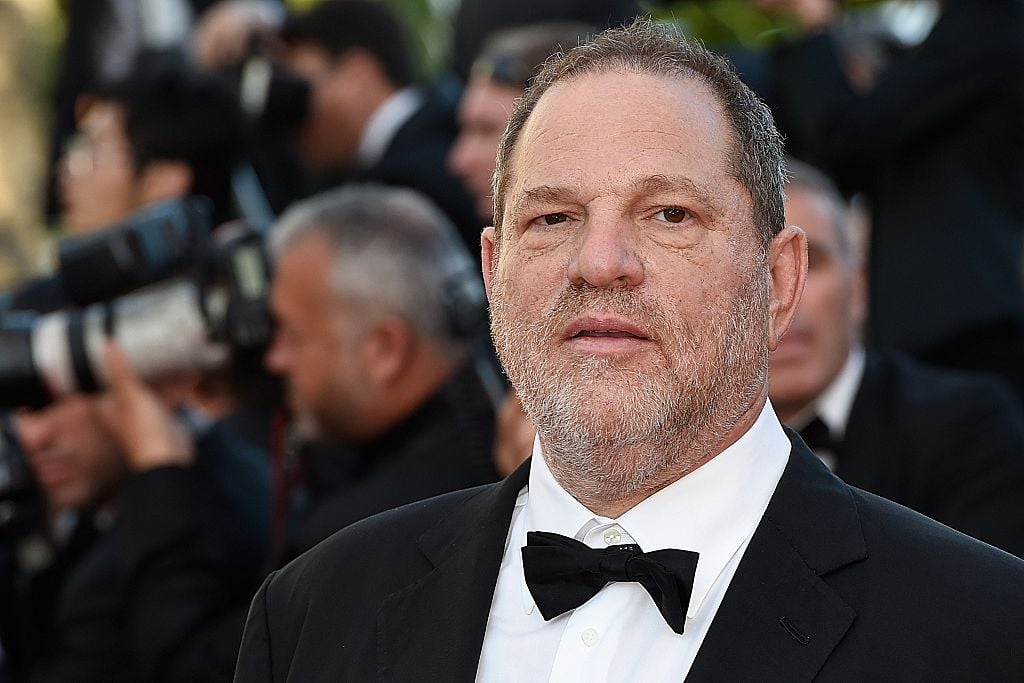 "If you have to leave to escape sexual harassment, you're not climbing the corporate ladder and you're stalled in your career," Drobac said. "You have to start over again at the bottom rung. You didn't get the pay raises, the training, the opportunities to shine, and you're constantly watching your back."
Many employees who experience harassment — especially by men like Weinstein — admire the perpetrator's career. That can have a devastating effect on a person's mental health. Victims themselves, if they share their story, can be further victimized as a result.
Dr. Anju Hurria, assistant clinical professor of child and adolescent psychiatry at University of California, Irvine, called victim blaming a "secondary trauma or assault." Hurria told U.S. News and World Report those who are blamed for abuse "report greater distress, increased amounts of depression … [It] often decreases people's chances of reporting future abuses, because there is a fear they won't be believed, or that they'll have to deal with the negative feedback of reporting it."
Women who become harassed at work report significantly higher financial distress two years after the incident than women who aren't, according to research from an assistant professor at Oklahoma State University. That also keeps women down, systemically. 
Institutionally, keeping women out of the room hurts us all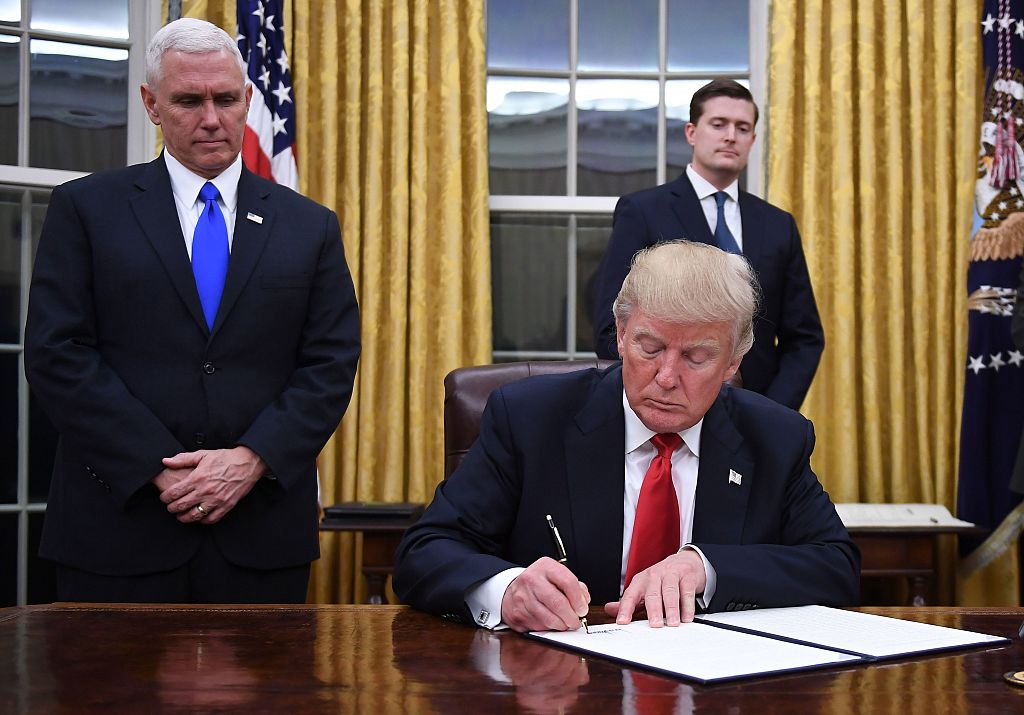 As Verdict reported, the president recently rolled back the Affordable Care Act's contraceptive mandate by allowing employers with religious or moral objections to exempt themselves. Under that mandate, the percentage of American women paying for contraceptives dropped from more than 20% to less than 4%. It gave more than 55 million women access to free birth control.
Supporters said access to contraceptives can promote "risky sexual behavior." By contrast, research shows cutting off access to contraception does the opposite. Oral contraceptives also serve a variety of other purposes, The Huffington Post noted. The issue would have come under discussion with women at the table.
Reproductive rights relate directly to workplace equality. As the Supreme Court noted in its ruling in Planned Parenthood v. Casey, the "ability of women to participate equally … has been facilitated by their ability to control their reproductive lives."
By limiting reproductive rights, Trump prevents workplace equality. Fewer women in positions of power in the workplace enables men like Weinstein. Contraceptive rights represents just one facet of this problem. 
Something's got to give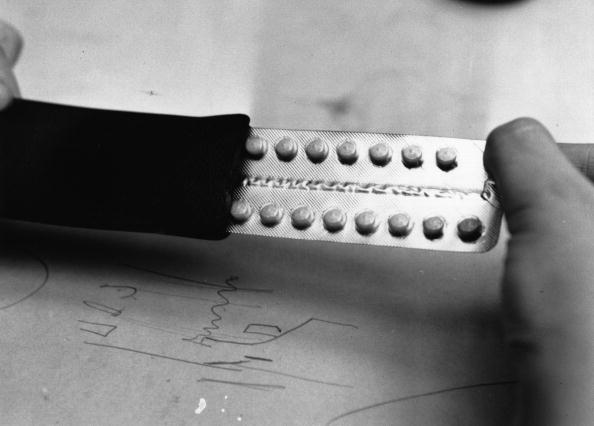 The contraceptive mandate joins many other issues created by a lack of women in the room. As Lauren Duca of Teen Vogue pointed out, "Weinstein's dismissal isn't happening in a vacuum … The conversation shouldn't be limited to sexual harassment or assault." She pointed out that limiting access to contraception and abortion "turns women into slaves of reproduction," an issue the men in the room either didn't know or didn't care about.
"Or maybe the men in the decision-making rooms do know all of those things and would rather women not be free," she posited. "Either way, it is clear that women's experiences were neither represented nor respected."
Sexual assault in and of itself represents a horrendous problem. Turning it into a power play makes it worse. That hurts women on every level. Until something is done to address the systemic issues it creates, Weinstein and his ilk win.
Follow The Cheat Sheet on Facebook!