Here's What 'The Lion King' Cast Says About Working With Beyoncé
Sure, working with one of the biggest names in the music industry is a little intimidating. While working with and meeting Beyoncé, the cast of Disney's The Lion King had mixed reactions. Here's what Donald Glover, Seth Rogen, and others had to say about the queen of the Pride Lands.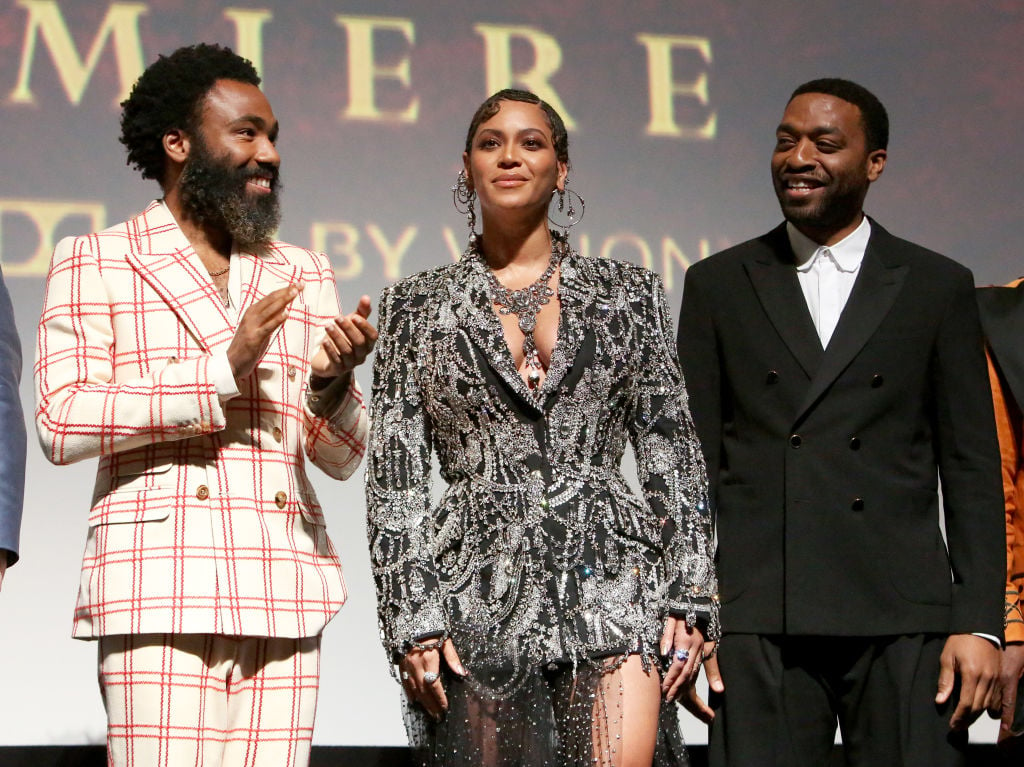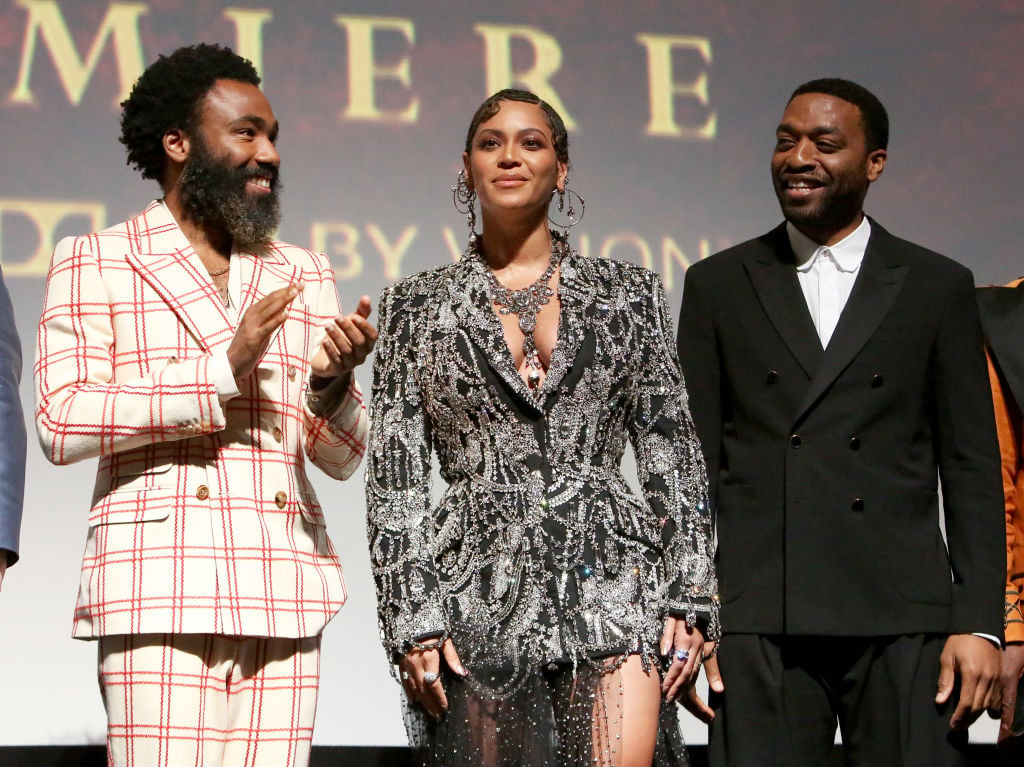 Donald Glover requested not to record in the same room as Beyoncé
In an interview on Jimmy Kimmel Live, Donald Glover, who voices Simba, discussed working with Beyoncé. He said he requested to record his voice separate from Beyoncé because it was less intimidating. Later, he explained, he invited his son to see the movie.
"I was like, 'You want to go see The Lion King?' You know, just to see if he might notice my voice," Glover said. "And he was like, 'Oh, sure. Beyonce's in it, right?' And I was like, 'How do you know that? But also Daddy's in it.' I'm in it, too."
The actor continued saying that he wasn't sure how his son found out Beyoncé was in The Lion King, especially considering he doesn't watch television or movies often.
"I'm just saying, Beyonce has people who haven't even seen television loving her," he said.
Seth Rogen tweeted a picture of the 'Lion King' cast
The actor who plays Pumbaa, Seth Rogen, is also a fan of Beyoncé. A few days before the premiere, Seth Rogen tweeted a picture of the cast, stating "I'm thrilled to be a part of this cast and to be in a picture with Beyoncé."
In fact, during an interview with Jimmy Kimmel Live, Seth Rogen said that Beyoncé got a standing ovation 'for just existing' at Disney's The Lion King premiere.
"Her mere presence was a reason to stand and go crazy, and I totally got it. I was like, yeah we should be celebrating, we made it, we're all in a room with Beyoncé," Rogen said.
Eric Andre was nervous to meet Beyoncé
Comedian Eric Andre portrays one of the hyenas in this adaptation of The Lion King. In an interview before the film's premiere, Andre explained that he was nervous to meet Beyoncé, as he didn't meet her while he recorded for his role.
"I already know I'm going to blow it if I see her," André said. "I'm scared of her. I feel like she's just going to float by and birds are going to land on her shoulders."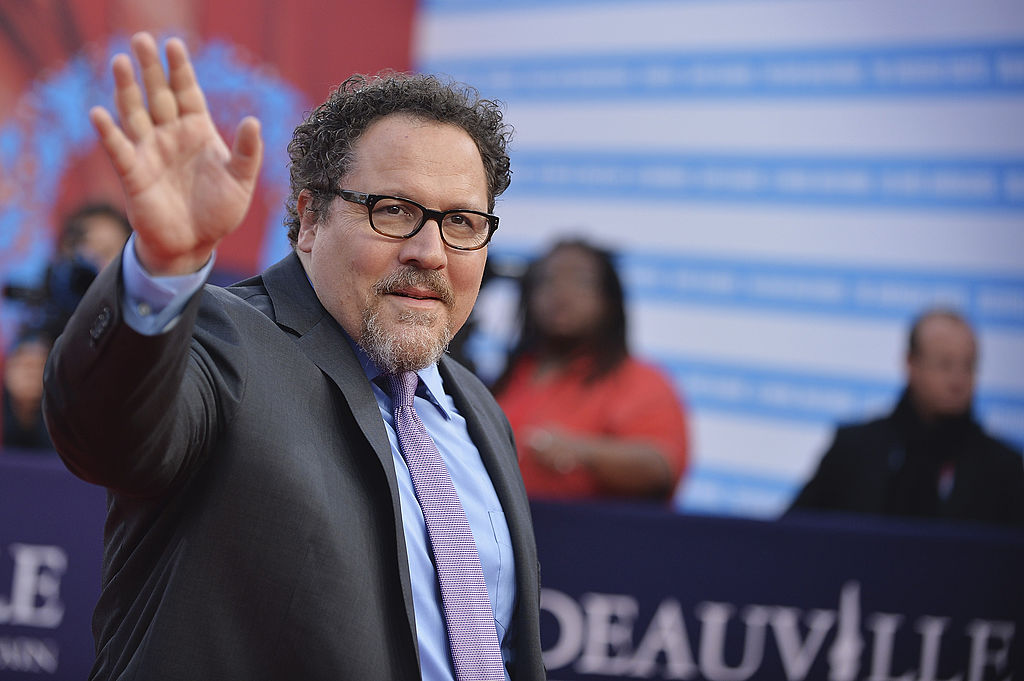 Director Jon Favreau said Beyoncé was 'nice,' and 'gracious' when he met her after a performance
Jon Favreau, the director of The Lion King, stated that he had no personal connection to Beyoncé before creating the film. In an interview with Jimmy Kimmel, Favreau said he took his daughters to meet Beyoncé after attending one of her concerts.
"We finally went to see her at the Rose Bowl and we met her afterward," said Jon Favreau. "Which was a good lesson for the kids because they see her bigger than life on stage with all the costumes and the lights and she puts on a great show. And then you meet her afterward and it's like a normal human who is polite and just all of the persona of the stage presence goes away."
Disney's The Lion King premieres in United States theaters on July 19, 2019.