What the Meghan Markle #WeLoveYouMeghan Hashtag Is All About
Meghan Markle recently spoke out about new motherhood under the public eye. A trending hashtag started on Twitter to support her.
Meghan Markle is usually all smiles and poise in the public eye. But she and Prince Harry have recently been more than open about the toll that public scrutiny has taken on them both individually and as a couple.
In a recent statement, the Duchess of Sussex spoke up about treatment of her in the press, especially tabloids. In response, fans and mental health advocates have reached out to speak out for moms and Meghan Markle herself with a trending Twitter hashtag.
Read on to learn more about Markle's vulnerable statements and how some journalists and supporters are expressing their love for the Duchess.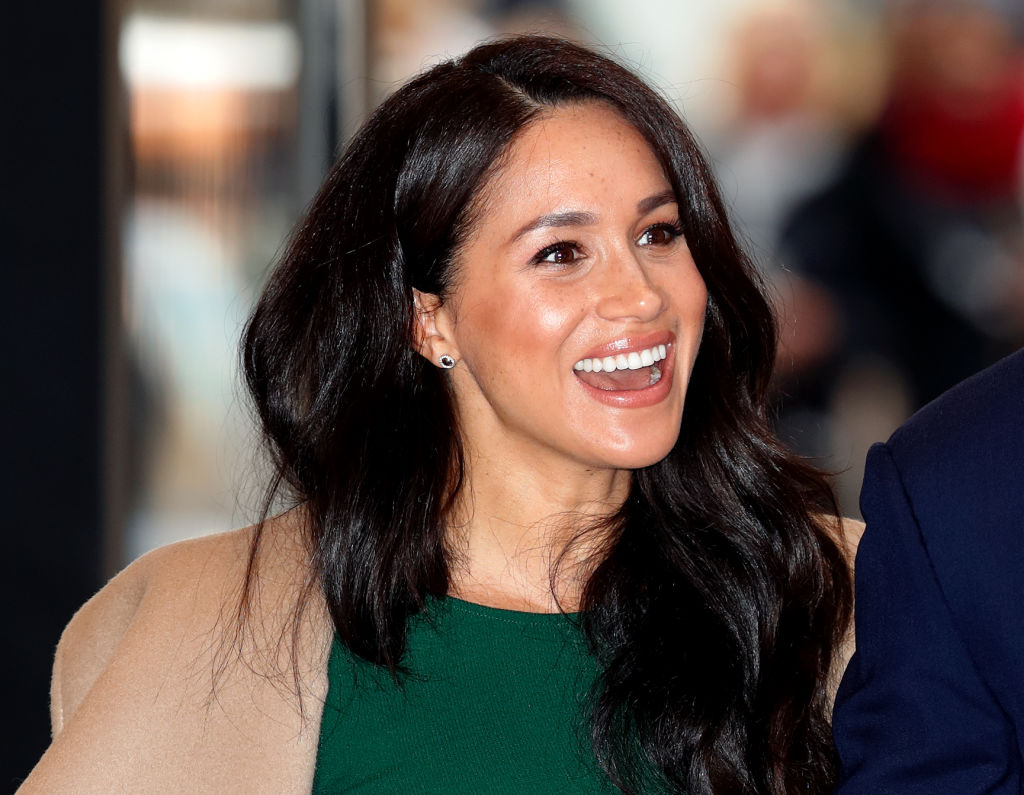 Prince Harry has spoken in support of his wife against media backlash
Thus far, Prince Harry has largely shouldered the burden of speaking up for his wife and new mother to little Archie, 38-year-old Markle, to the press. In fact, the couple has announced they will be taking legal action because of an alleged leak of Markle's private letters to her estranged father.
The Duke of Sussex even penned an emotional response to the press, describing Markle's heartbreak at her poor treatment by the media over the past months and invasions of her privacy. He drew parallels between Markle's treatment and how the press treated his mother, Princess Diana.
Meghan Markle spoke up for moms in a recent interview
On Friday, though, in a "Good Morning America" clip of the upcoming documentary "Harry and Meghan: An African Journey," the Duchess of Sussex got vulnerable about her emotions during her pregnancy amid invasive questions and criticism.
Looking like she might cry, Markle said in response to a question about how she was doing, "Look, any woman, especially when they're pregnant, is really vulnerable and so that was made really challenging. And when you have a newborn, you know. And especially as a woman, it's a lot."
She added to British ITV news anchor Tom Bradby, "And thank you for asking, because not many people have asked me if I'm okay."
The #WeLoveYouMeghan hashtag is meant to empower and comfort
Markle's statements raised many poignant points about public scrutiny of celebrities and royals in general, as well as moms everywhere who feel that they aren't often asked how they're doing when they become parents.
In response, the hashtag #WeLoveYouMeghan started trending on Oct. 18. Notable public figures, journalists, moms and fans of the Duchess of Sussex offered their support and love.
Journalists and advocates are offering an outpouring of support
Although the Duchess of Sussex has faced untold additional pressure because of her royal status, some of the most popular #WeLoveYouMeghan messages note just how common Markle's sentiments are among mothers, especially black women and well-known public figures.
British writer Greg Hogben, author of My Daughter's Army, wrote "An[y] chance we can get #WeLoveYouMeghan trending to show our support?" in response to the clip. It was trending in less than an hour.
Kate Jarman, Director of Corporate Affairs at the Milton Keynes University Hospital, wrote:
"Thank you Meghan Markle, for every new mum, for every woman who is expected to always be ok.. For every woman who has has answered 'fine' when asked how they are. For every woman who hasn't been fine and who hasn't felt they could tell anyone. Thank you."
Meanwhile, blogger Alexis Henry of the Caffeinated Living blog wrote:
"As a fellow human, As a fellow woman, As a fellow mother, As a fellow Black woman, As a fellow Black Northwestern grad, watching this made me want to square all the way up! Meghan, some of us out here are so angry for you, we see you, love you and care."
Other public figures, such as Katie Couric and Rep. Alexandria Ocasio-Cortez, also spoke out against the racism, sexism, and general harsh criticism the Duchess has faced in the past year.