Here's How Much Money the Cast of 'Seinfeld' Makes for Reruns
Since it first began airing in 1989, Seinfeld has made a ton of money for its stars. The hit sitcom created "its own financial empire," according to Vulture. Vulture puts the worth of that financial empire at $3.1 billion. And that's just since 1995, when Seinfeld entered syndication. The seemingly never-ending success of the "show about nothing" is good for the producers. And it's great for the cast, who still makes a massive amount of money from Seinfeld reruns. Or at least some of the cast.
Want to know how much, exactly, the Seinfeld cast makes from reruns? You can get all the details ahead, including the inside story on why some of the Seinfeld co-stars make more than others.
Seinfeld reruns have brought in billions of dollars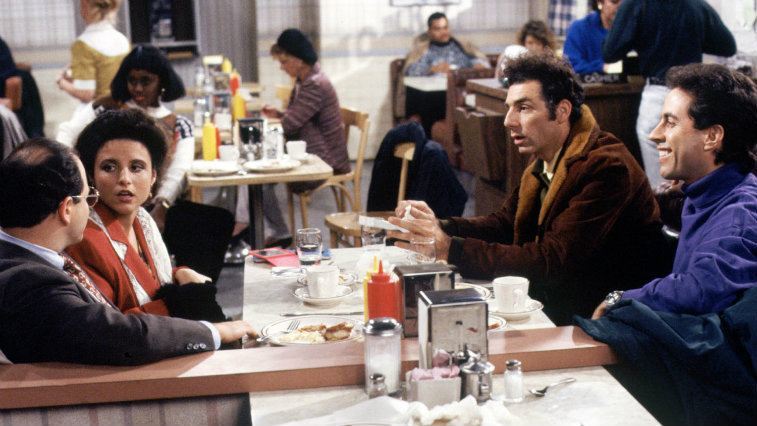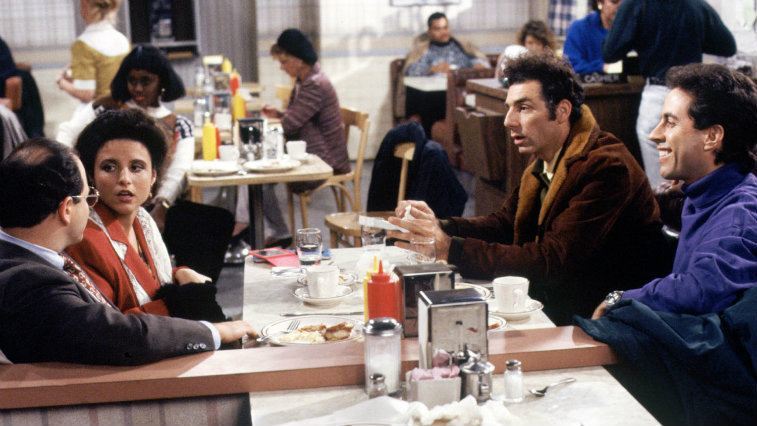 GoBankingRates reports that by 2013, revenue from Seinfeld reruns had reached $3.1 billion. In 2015, Hulu purchased all 180 episodes of the sitcom. Experts estimated that the deal could have been worth as much as $1 million per episode. But regarding payouts to the cast, Jerry Seinfeld and Larry David earn "the lion's share of royalties," according to GoBankingRates. That's "because co-stars Julia Louis-Dreyfus, Michael Richards, and Jason Alexander don't own a stake in the show."
CNBC reports that thanks to his stake in the show, Seinfeld has a source of income that others on the Seinfeld cast don't. "As one of the show's creators, he gets a cut of the show's lucrative and ongoing syndication deals," CNBC explains. Those deals "are estimated to have brought in over $3 billion since 1995," CNBC explains. "Seinfeld's cut comes to about a whopping $400 million over that time period," the publication noted back in 2015. That means that Seinfeld earned its namesake at least $440 million. (Even counting just the seasons where CNBC knew the star's salary.)
Julia Louis-Dreyfus and Jason Alexander don't make nearly as much as Jerry Seinfeld
The fact that Julia Louis-Dreyfus, Jason Alexander, and Michael Richards don't own a stake in the sitcom significantly reduces the amount they make from Seinfeld reruns. The International Business Times reports that "The three co-stars receive SAG-AFTRA residuals and a cut of DVD sales." But the publication added that "Those cuts don't come close to the estimated $400 million per year that Seinfeld and David will earn from the latest syndication deal."
The Globe and Mail maintains that Seinfeld's three co-stars get no share of the royalties generated by the sitcom. The paper reports that "Alexander said the three co-stars decided to get tough during negotiations for the final series in 1997." The three "told NBC Entertainment chief Warren Littlefield that Jerry Seinfeld's decision to cut them out of the show's massive royalties had created an unacceptable gap between the actors."
They did manage to raise their salaries for the final season. But Alexander told the Globe and Mail that they would have preferred "back-end participation." (That means a share in royalties from future profits.) "Julia, Michael and I, during our big renegotiation for the final year, asked for something that I will go to my grave saying we should have had, and that is back-end participation in the profits for the show."
Alexander added, "It was categorically denied to us, which forced us to then ask for ungodly salaries. We make very little, standard Screen Actors Guild residuals for the reruns."
Friends broke Seinfeld's record as the most expensive TV show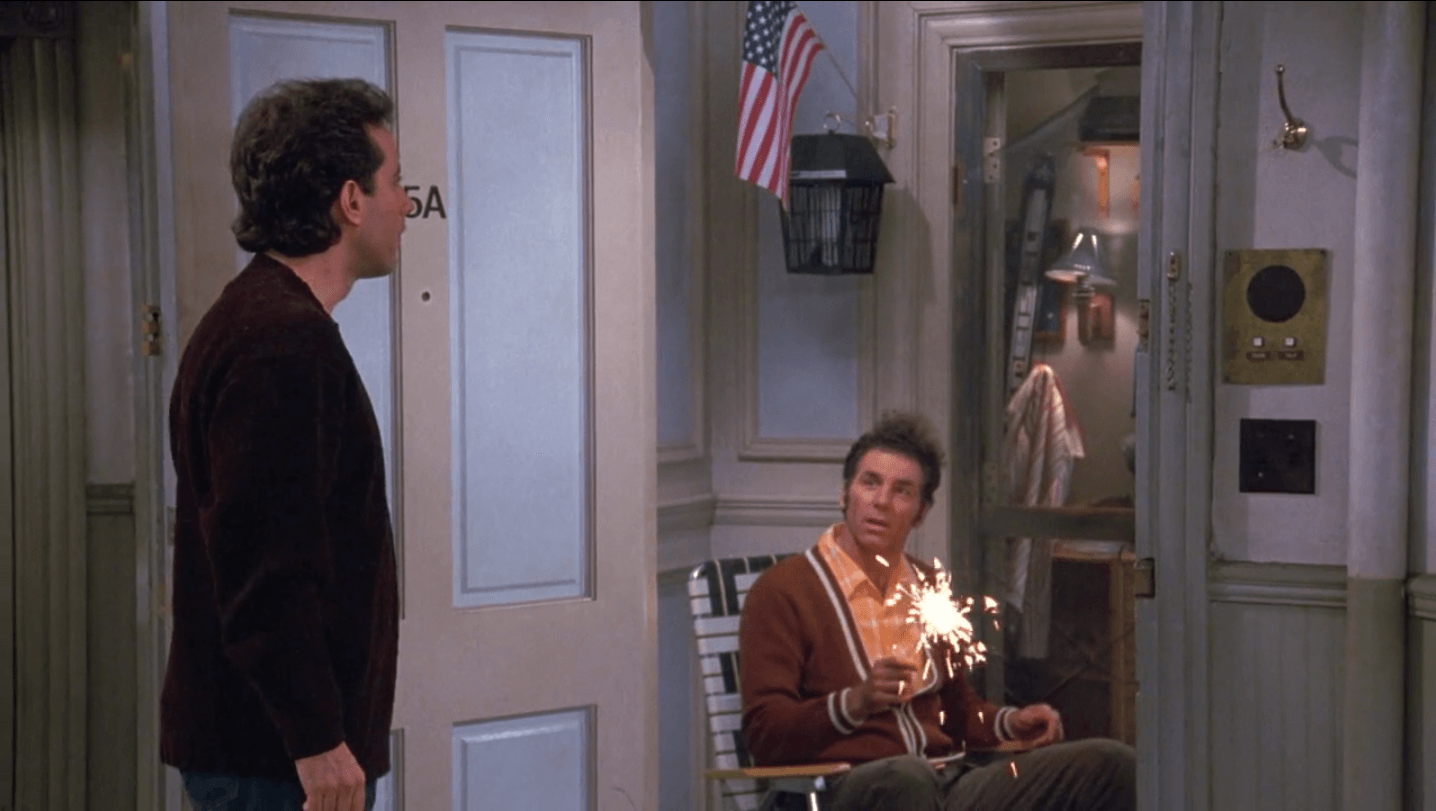 CNBC reports that Jerry Seinfeld reportedly turned down more than $100 million — $5 million per episode — to produce a tenth season of Seinfeld in the late 1990s. By the ninth season, Seinfeld was making about $1 million for each episode. And his three co-stars on Seinfeld were each making around $600,000.
"The co-stars failed in their push for a larger share of the show's $200 million in profit each season," CNBC reports. But Seinfeld was still the most expensive show on TV. "The show's massive payday held the record until NBC's 2002 decision to pay each of the six cast members of Friends $1 million an episode." The Globe and Mail reports that Seinfeld's co-stars ended the show making $1 million each per episode. But Friends became more expensive because the show had more main cast members to pay.
A former member of the Trump administration makes money from Seinfeld reruns
Time reports that a surprising person makes money from Seinfeld reruns: Donald Trump's former chief White House strategist, Steve Bannon. Bannon owns a stake in the sitcom after negotiating the sale of Castle Rock Entertainment to Ted Turner under his firm Bannon & Co., long before he became executive chairman of Breitbart News or joined Trump's campaign," Time reports.
Jason Alexander, who played George Costanza on the show, tweeted about the situation, "So Steve Brannon makes residuals on SEINFELD. I know there's a joke there somewhere but right now I only find it sad." Seinfeld writer and producer Peter Mehlman told The Guardian that he felt Bannon had proven himself to be a "raging antisemite." And Mehlman thought that the fact that Bannon made "all this money off a show that's associated with Jewish humor — that's pretty galling."
The size of Bannon's stake remains unclear. But Mehlman noted that just half a percent "makes you pretty wealthy."
Read more: Jerry Seinfeld Says This Was His Sitcom's Funniest Scene
Check out The Cheat Sheet on Facebook!