What the Stars of 'Game of Thrones' Look Like in Real Life
When you sign up for a show like Game of Thrones, you're also signing up for an aesthetic that's decidedly medieval by nature. That means dirty makeup, ragged clothes, and a look that barely resembles the one you sport out in the real world.
That of course has us wondering: What do the stars of the popular HBO series look like when they're not running around Westeros? Let's find out!
1. Emilia Clarke as Daenerys Targaryen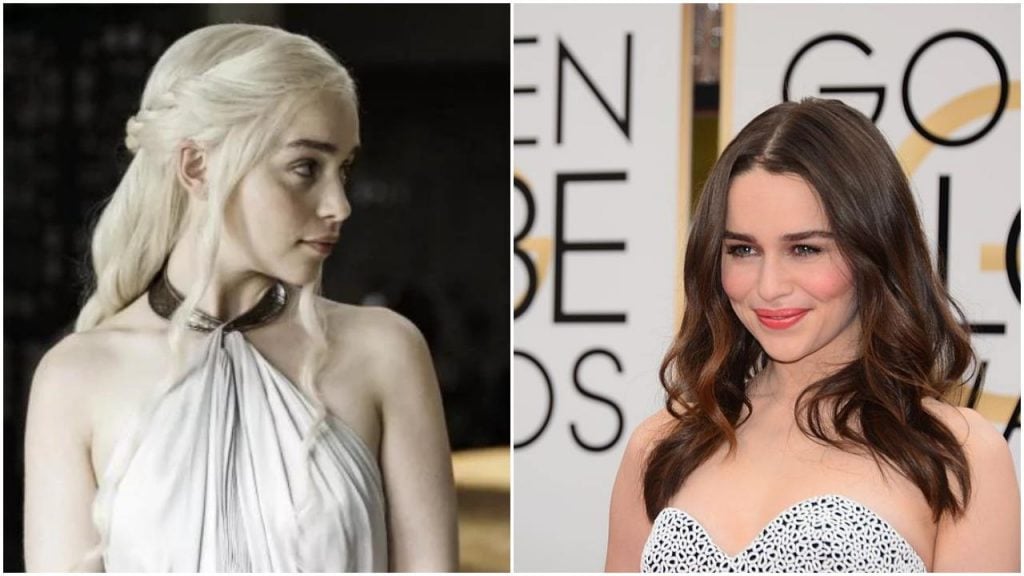 We all may know Emilia Clarke as a golden-haired queen on Game of Thrones, but in real life, she sports dark brown hair. The blond hair is in fact a massive wig she sports solely for the show, giving her that trademark Targaryen look.
2. Maisie Williams as Arya Stark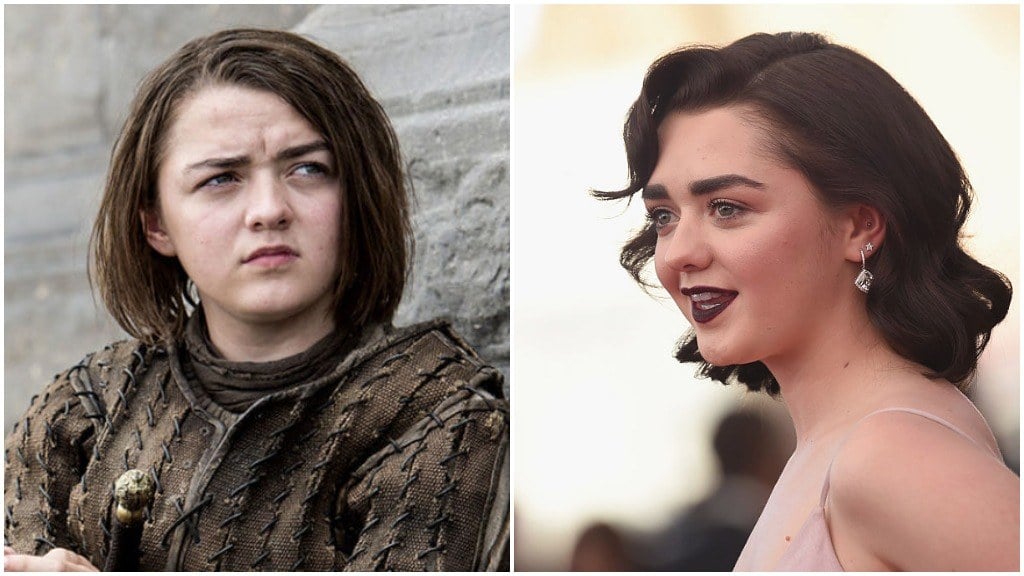 Arya Stark's character is known for her waif-like appearance, her penchant for vengeful murder, and for generally bucking all preconceptions concerning how a medieval "lady" should act. She's equally as badass in real life, albeit without any of the violence, and is far more willing to wear a dress.
3. Kit Harington as Jon Snow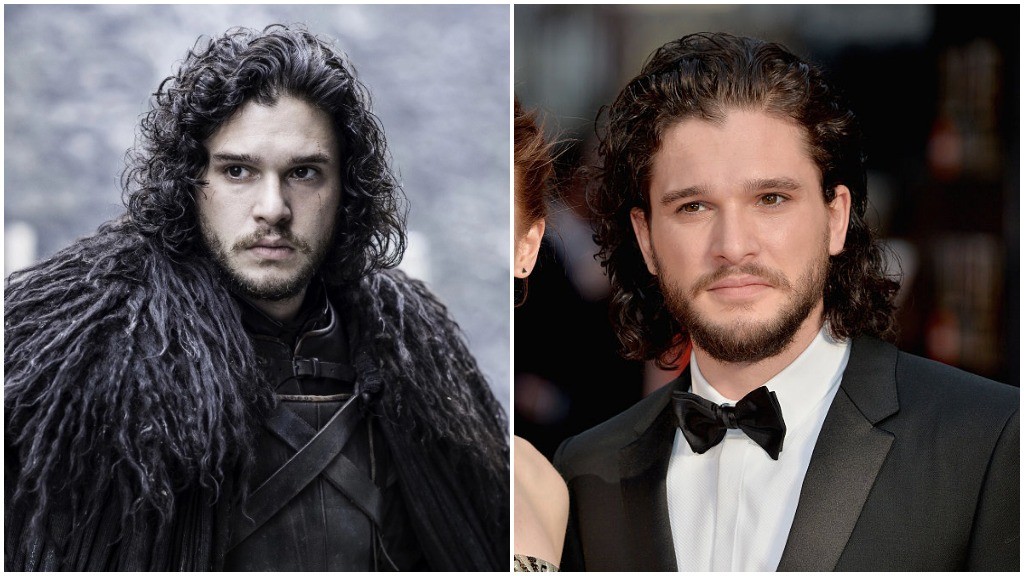 You may notice that Kit Harington doesn't look all that different from his Game of Thrones character. The reason: The producers of the show require him to keep his flowing locks. That means no haircuts until the day he's finally done with the series, making for a handy indicator should his character's death ever become imminent.
4. Lena Headey as Cersei Lannister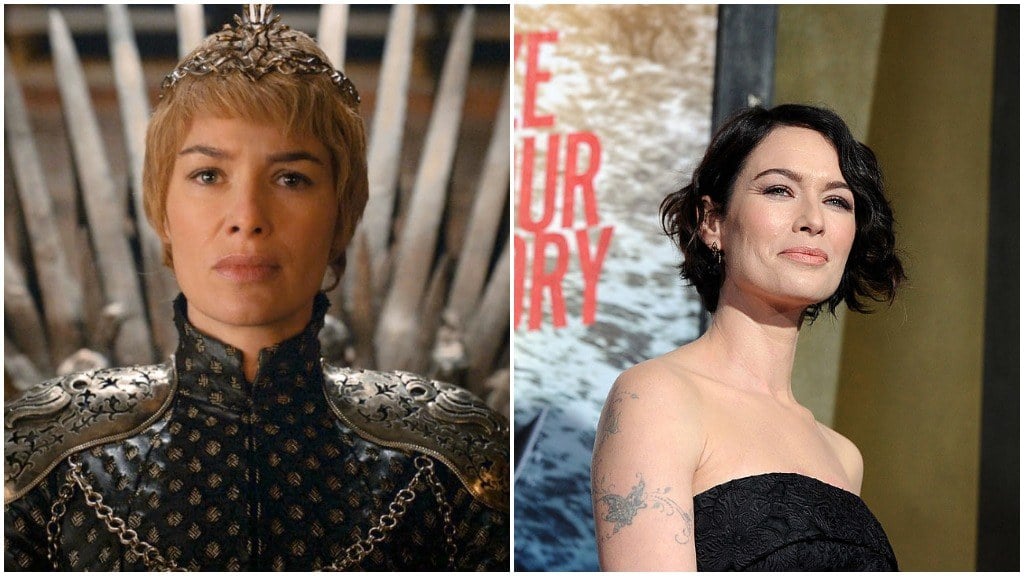 Cersei Lannister is one of the most interesting and complex characters Game of Thrones has. On one hand, she's been responsible for a whole mess of dead innocents, including her own children. On the other, she acts primarily out of love for her family.
5. Nikolaj Coster-Waldau as Jaime Lannister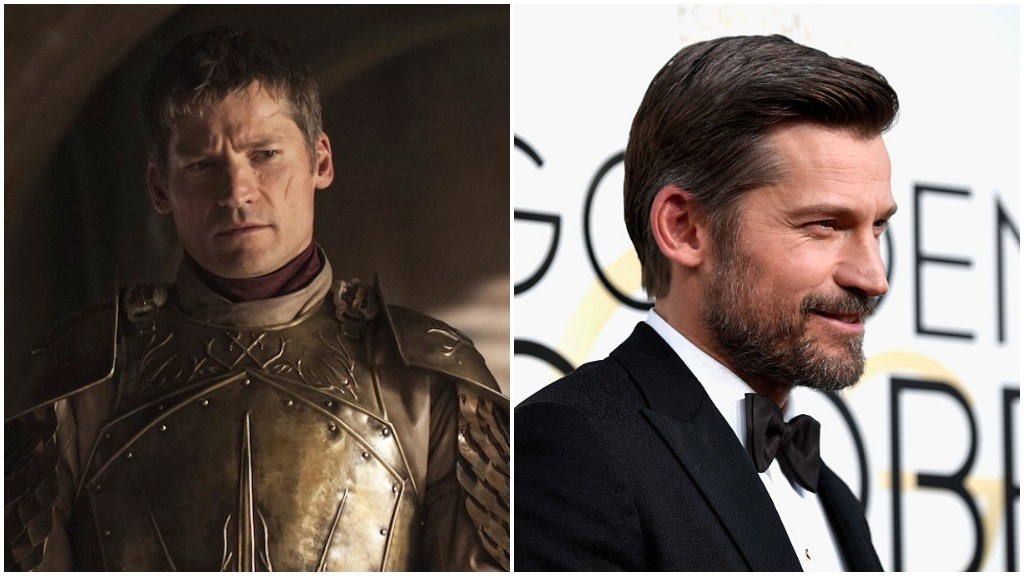 Jaime Lannister started as something of a villain in Season 1, but has since evolved into a far more sympathetic character. After losing his hand, watching his family crumble around him, and spending a good deal of time questioning his own twisted morality, he's evolved into someone you can truly root for (at least sometimes).
6. Sophie Turner as Sansa Stark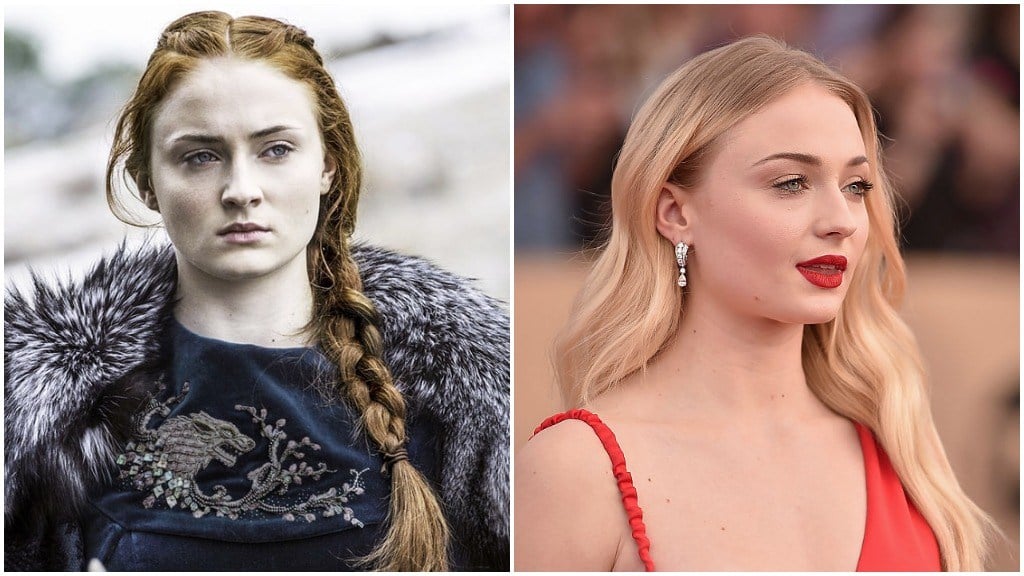 Sansa Stark is yet another character who's undergone a huge transformation since Season 1. In the time since we first met her, she's gone from a spoiled noble's daughter, to a ruthless, emotionally-scarred force of nature.
7. Aidan Gillen as Littlefinger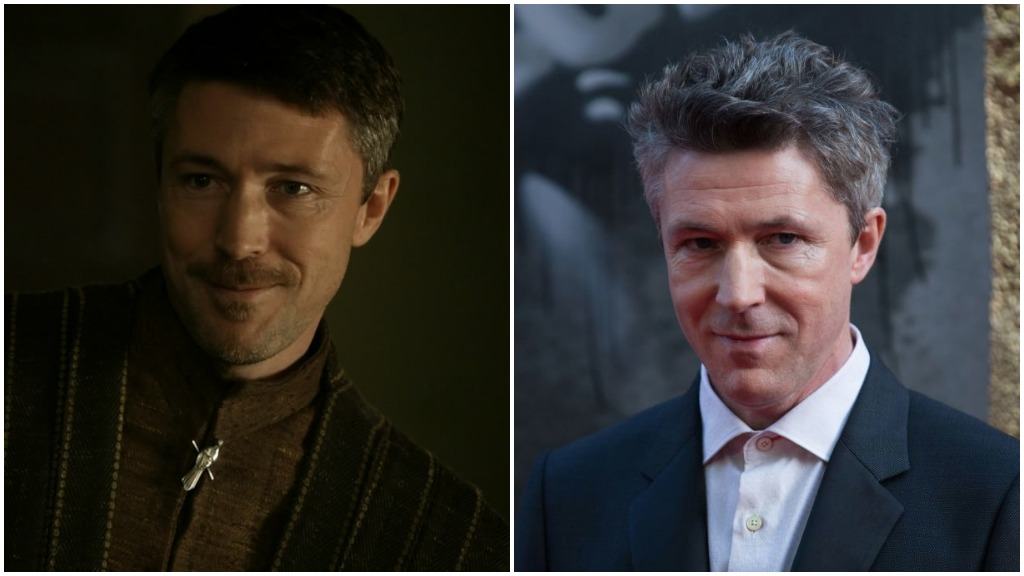 Petyr Baelish, known also as Littlefinger, is Westeros' resident master schemer, operating from the shadows from the very onset of Game of Thrones. Opting to use his brain rather than brawn, he's managed to manipulate the major houses into full-scale war, depose a king, and even took over a castle of his own without shedding a single drop of blood (his now former wife Lyanna Arryn excepted).
8. Peter Dinklage as Tyrion Lannister
Ask any Game of Thrones fan who their favorite character is, and odds are they'll tell you it's Tyrion Lannister. From his wisecracking to his good heart, he's as close to your typical "good guy" as a grim show like this gets.
He was named Hand to the Queen by Daenerys, making it only a matter of time before he gets his own dragon too.
9. Iain Glen as Jorah Mormont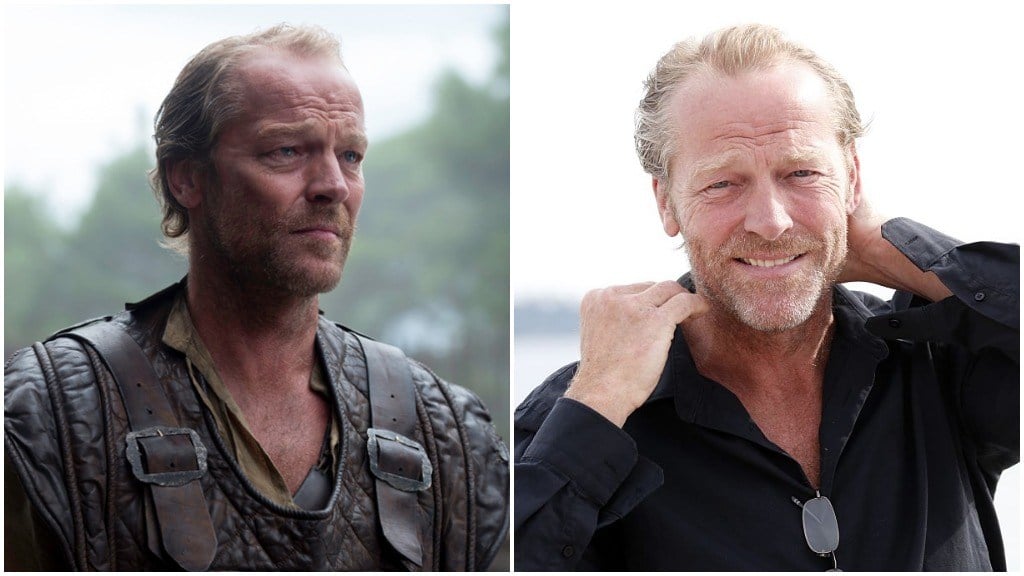 Things have never really gone great for poor Jorah Mormont. Originally banished from Westeros for dealing in slaves, he was then subsequently banished again by Daenerys Targaryen, after she discovered he was tasked with spying on her early on. He then contracted a fatal case of greyscale in his quest to return to her side, meaning it's only a matter of time before the disease takes his life.
10. Gwendoline Christie as Brienne of Tarth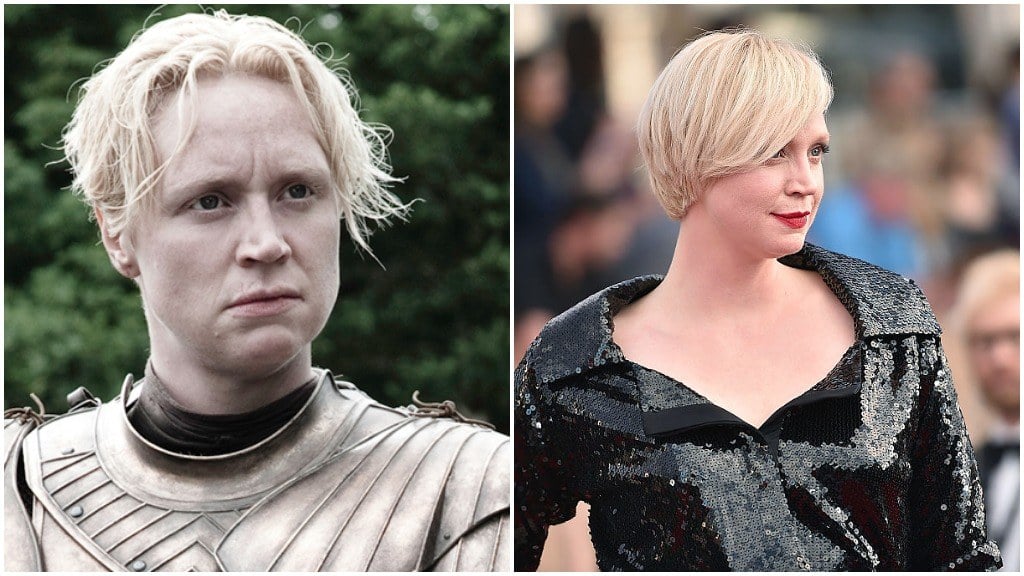 There are few fighters who can equal the level of skill wielded by Lady Brienne of Tarth. Born a noblewoman, she chose to hone her sword skills. She sports an unbreakable sense of honor and duty, and throughout her tenure on Game of Thrones, has sworn her sword to help protect the innocent.
11. Alfie Allen as Theon Greyjoy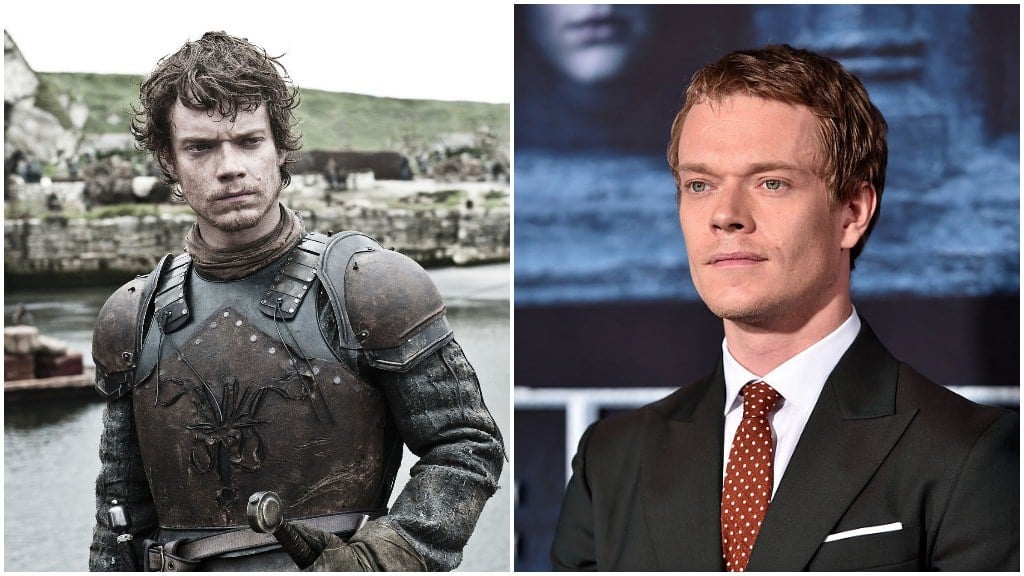 If there's one character that's suffered more than Jorah Mormont, it's Theon Greyjoy. While never the most lovable, no one deserves the fate enacted him by Ramsay Bolton. After having his manhood cut off, he was tortured into a level of insanity so deep, that he became a completely different person afterward. He's since managed to recover what was left of his dignity, to stand at the side of his sister and Daenerys Targaryen.
12. John Bradley as Samwell Tarly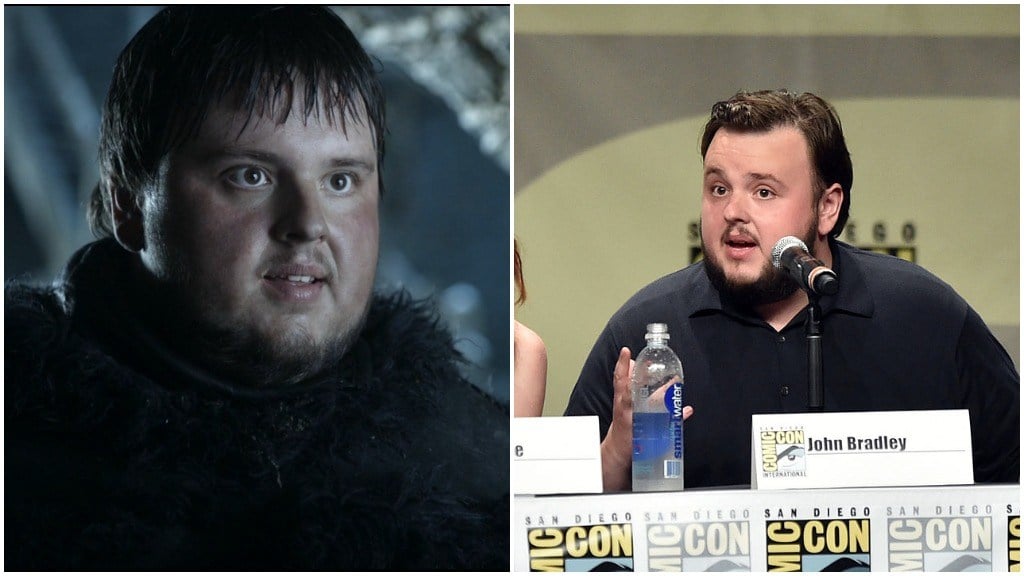 You could argue that Samwell Tarly is too soft for the hard world of Westeros. At the same time, he has a kind heart and an intelligent mind, and that's helped keep him alive. He finds himself at the center of all knowledge for Westeros, as he searches for clues into the origins of the White Walkers, and what it will take to defeat them.
13. Isaac Hempstead-Wright as Bran Stark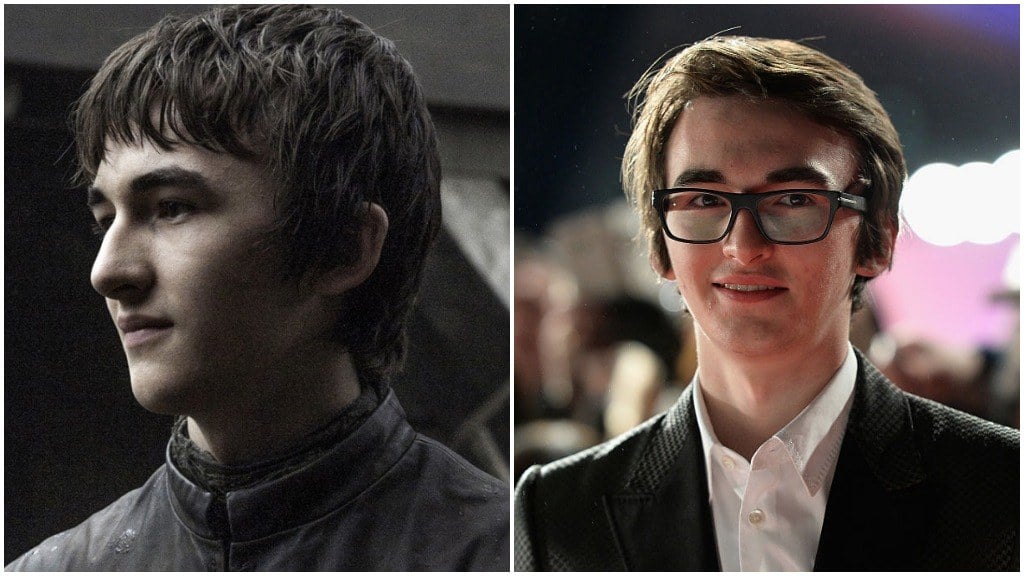 Bran Stark has had it rough since the beginning of Game of Thrones, getting pushed out a window by Jaime Lannister, and losing the use of his legs. With his accident apparently unlocking magical abilities, Bran has the ability to time travel and transfer his consciousness into other beings.
14. Conleth Hill as Varys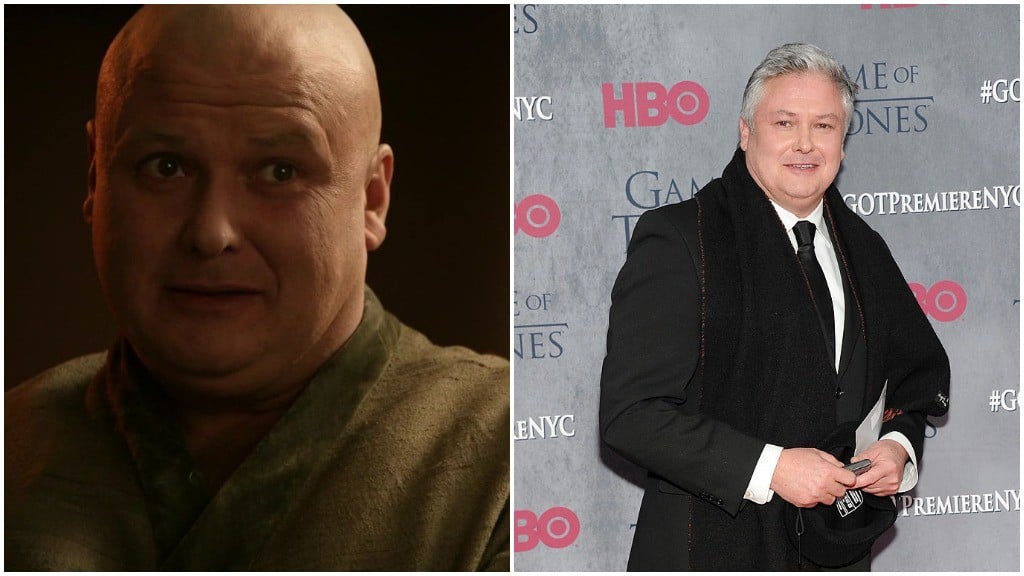 Varys has made a habit of aligning himself with those in power, from the Lannisters to Daenerys Targaryen. Ever the opportunist, you can bet he'll maneuver his way into the household of anyone who manages to take the Iron Throne.
15. Rory McCann as Sandor Clegane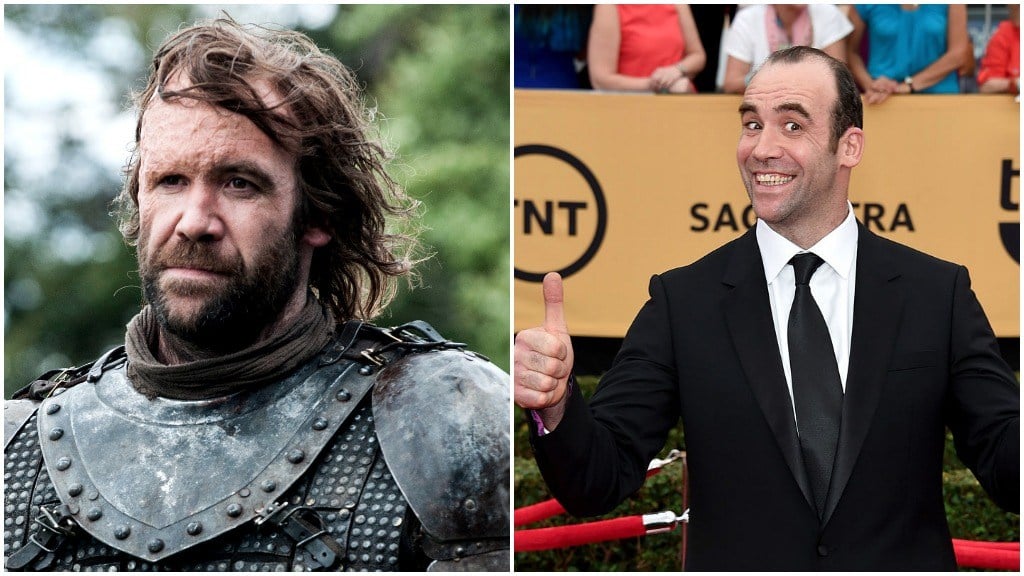 Known casually as "the Hound," the large-set Sandor Clegane isn't even the biggest child in his own family, as the sibling of Gregor "the Mountain" Clegane. That doesn't make him any less imposing though, as he's managed to survive everything Westeros has thrown at him since he fled from King's Landing at the Battle of Blackwater.
16. Carice van Houten as Melisandre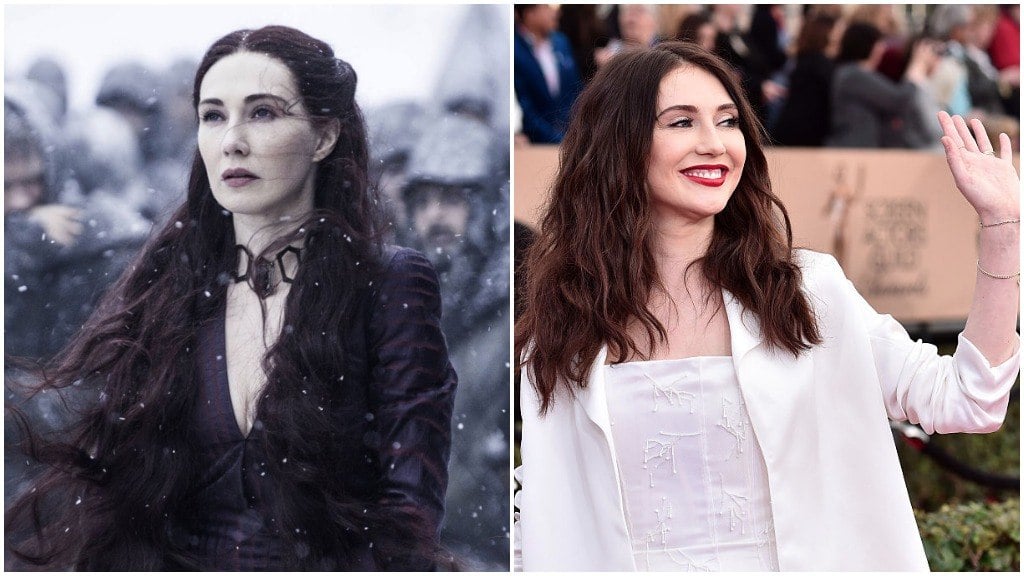 It's been hard to get a read on Melisandre's morality. Her sins are many, including a particularly heartbreaking incident where she burned Stannis Baratheon's young daughter at the stake. She also brought Jon Snow back from the dead though, showing that in some ways, she has the best interests of Westeros at heart. It'll be tough for her to completely find redemption nonetheless.
17. Hafþór Júlíus Björnsson as Gregor Clegane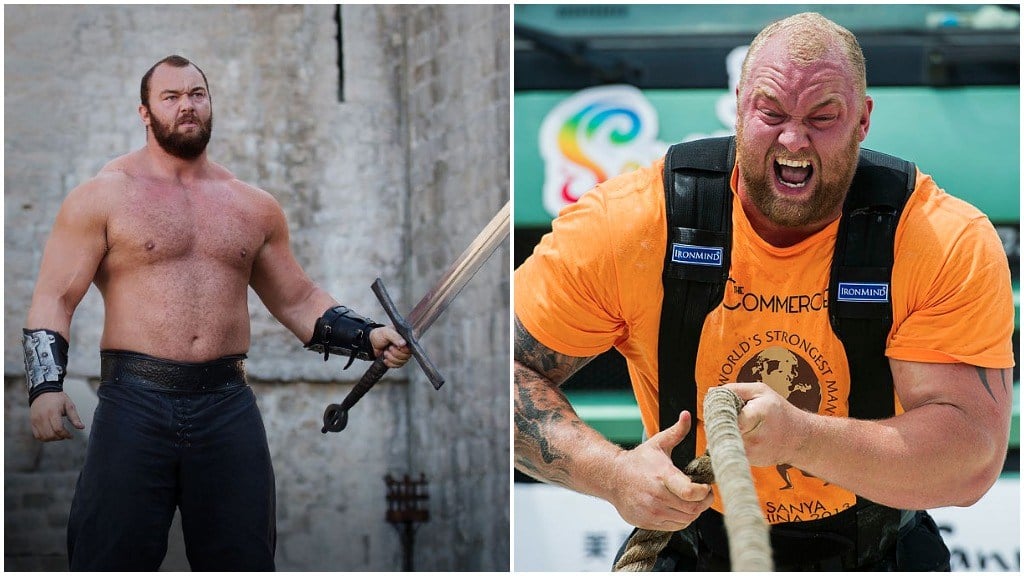 Here we have an interesting example of reality matching fiction. Hafþór Júlíus Björnsson is a competitive weightlifter, and perennial "World's Strongest Man," making him uniquely qualified to play Gregor Clegane.
18. Nathalie Emmanuel as Missandei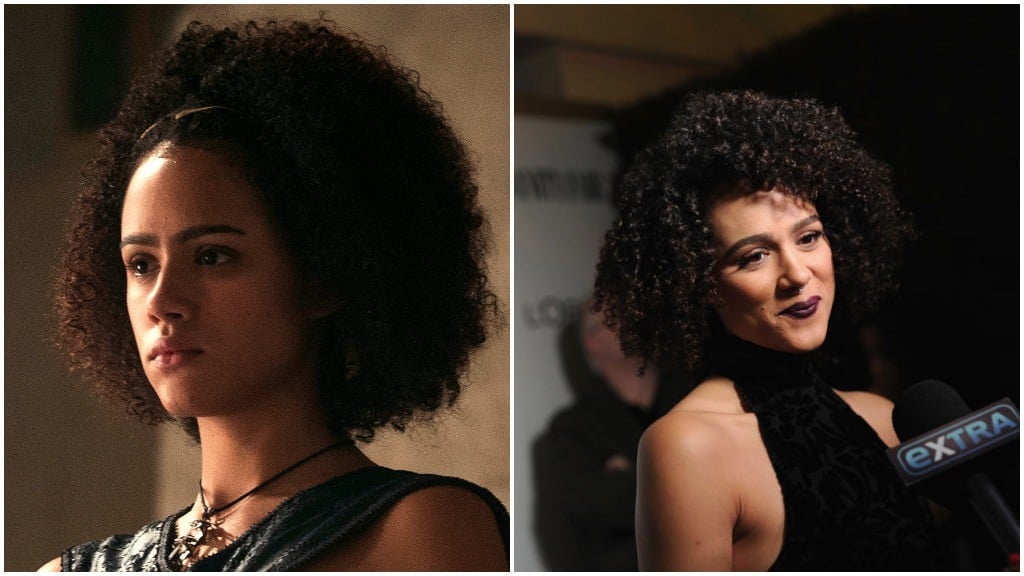 True loyalty is tough to come by in the Game of Thrones universe, and that's exactly what makes Missandei such a rarity. As Daenerys Targaryen's most trusted friend and advisor, she's risen from slavery to heights she never could have imagined. No matter what, you can bet Missandei will be standing at her queen's side.
19. Jerome Flynn as Bronn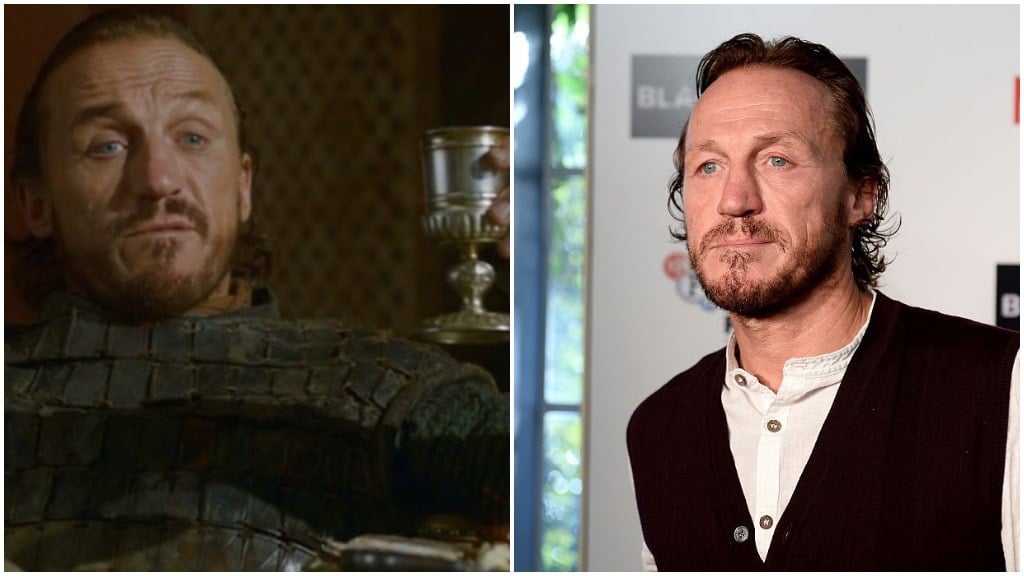 The ultimate soldier of fortune, Bronn always seems to find himself working for whoever's in charge, and getting rich as a result. For a long time, it seemed as though he was Tyrion Lannister's loyal soldier, but that all ended when he found a new, better paying job as a sworn sword. That said, hopefully we haven't seen the last of his friendship with the diminutive Lannister.
20. Gemma Whelan as Yara Greyjoy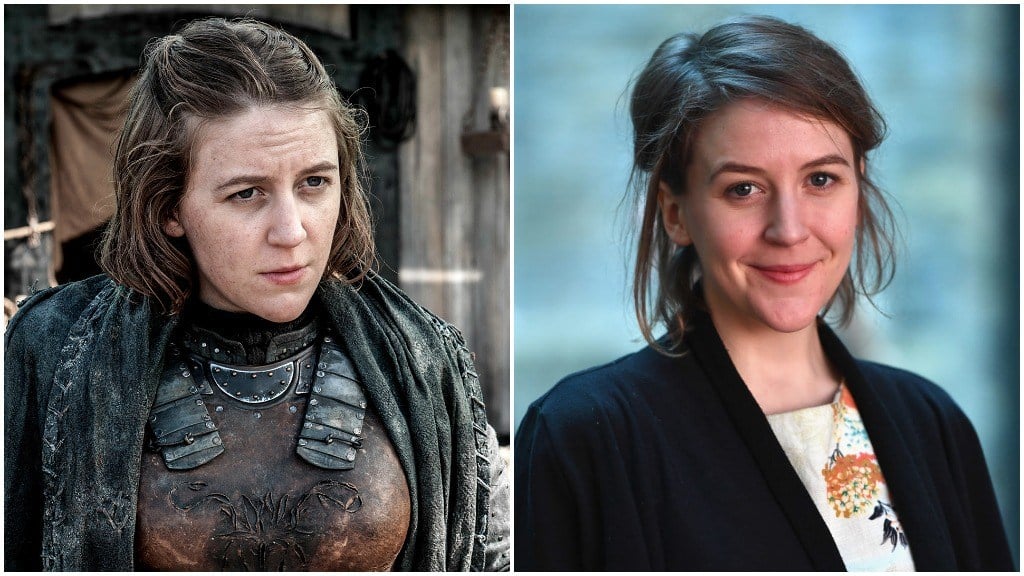 Theon Greyjoy may be the male heir to the throne of Pyke, but it's his sister Yara who's the most deserving. Her throne was stolen from her by her insidious uncle, leading her to align her forces with Daenerys Targaryen in Season 6.
21. Daniel Portman as Podrick Payne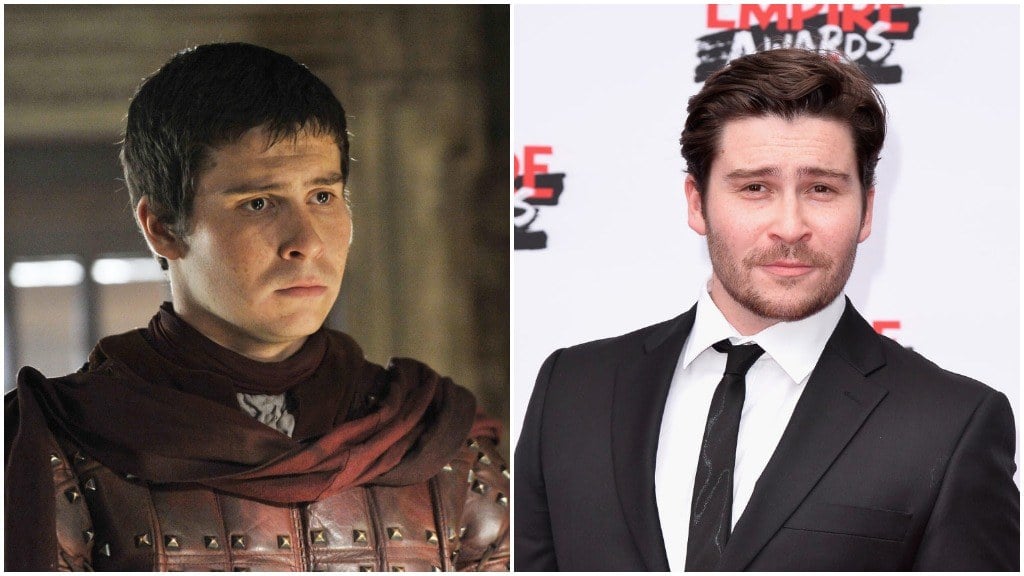 Podrick Payne numbers himself among some of the easier-to-love characters on Game of Thrones, having first squired for Tyrion Lannister, and most recently for Brienne of Tarth. Whomever he's serving, he does so with an unwavering sense of loyalty, making him eminently likable in a world of pretty awful people.
22. Liam Cunningham as Davos Seaworth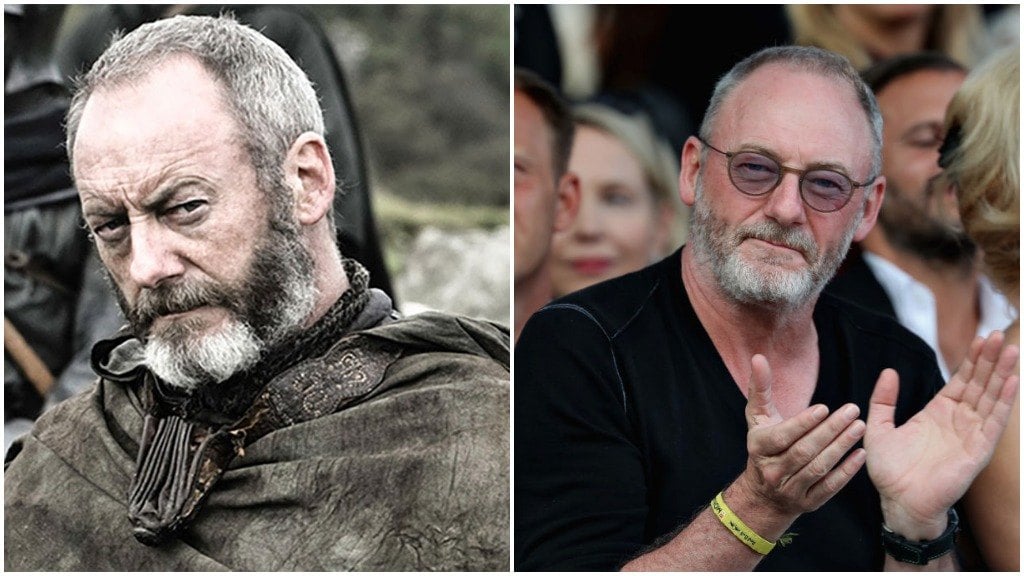 Davos Seaworth may very well be the wisest man in all of Westeros, as the one person who always seems to understand the big picture, beyond the various petty political squabbles among warring families. Advising Jon Snow, he's set up to keep the new King in the North on task, and focused on the White Walker's as they march on the Wall.
23. Kristofer Hivju as Tormund Giantsbane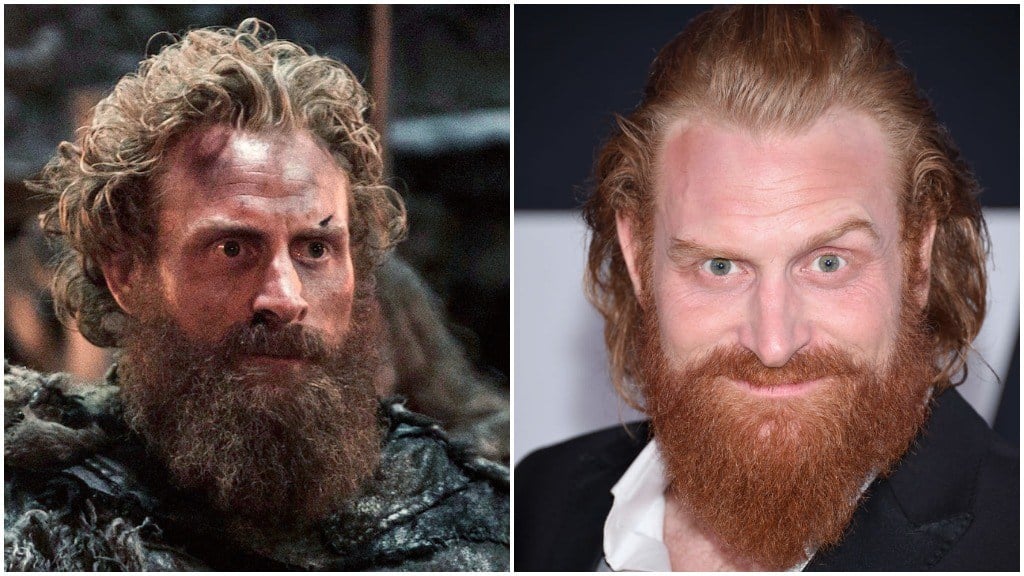 Tormund Giantsbane has always proven himself to be a capable warrior, and now that his peoples' safety is threatened by the White Walkers' zombie horde, he'll have to muster every bit of those abilities. His love/hate relationship with Jon Snow notwithstanding, he's counted on to assist the North in the coming war.
24. Jacob Anderson as Grey Worm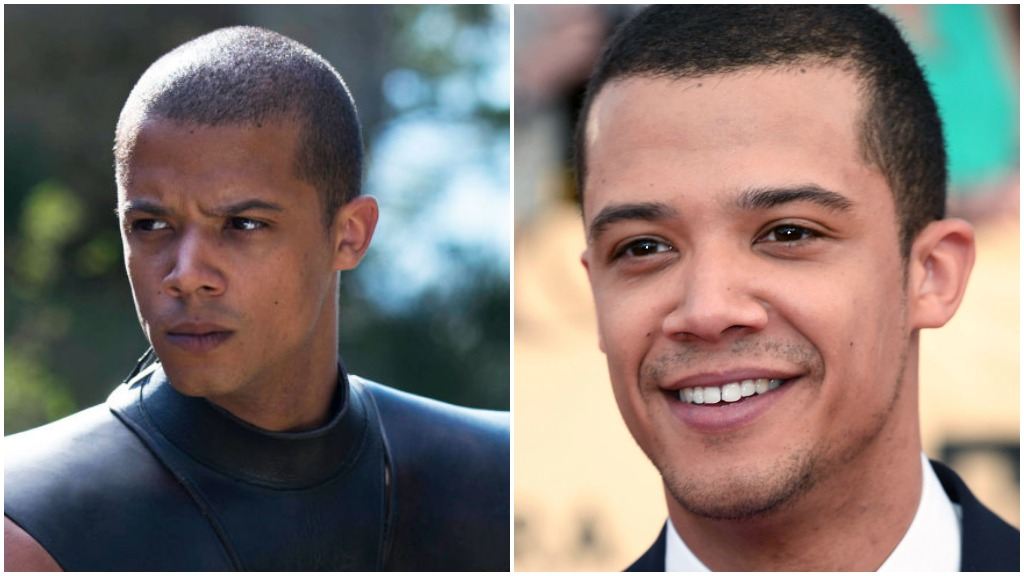 Daenerys Targaryen surrounds herself with loyal cohorts, and Grey Worm is certainly no exception. Raised as an Unsullied soldier, he knows little else beyond war and fighting. That doesn't make him any less compelling at the same time, as we've seen him grow from a slave, into a trusted military advisor.
25. Joe Dempsie as Gendry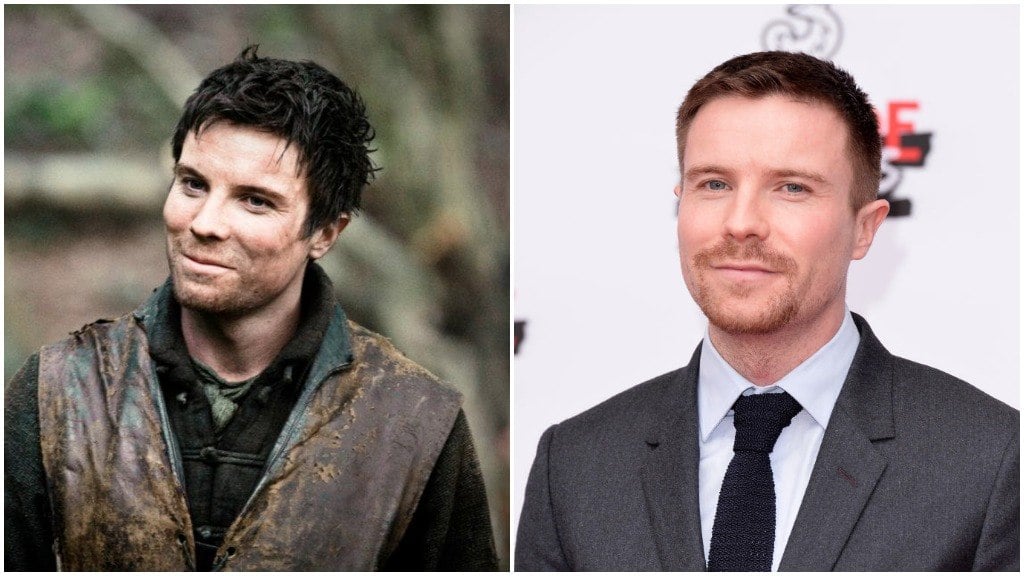 After Gendry escaped from Dragonstone with the help of Davos Seaworth in Season 3, the bastard son of Robert Baratheon disappeared from Game of Thrones for several seasons.
Follow Nick on Twitter @NickNorthwest.
Check out The Cheat Sheet on Facebook!