What the Stars of 'The Newsroom' Are Up to Next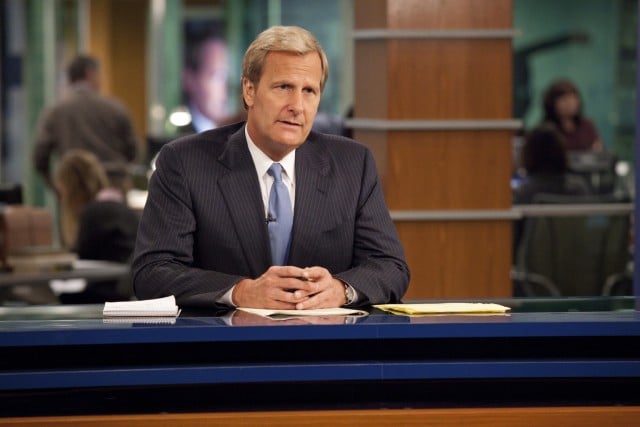 Aaron Sorkin's journalistic drama The Newsroom is wrapping up after three seasons. As the writers and variety of experts at the fictional Atlantis Cable News channel hang up their suits, here's what the stars of the series will be moving on to next.
Jeff Daniels
Jeff Daniels plays the journalist Will McAvoy, the main anchor of the news show News Night who is thrown for a loop at the start of the series when his ex-girlfriend becomes the new executive producer of the show. The comedian Jeff Daniels plays a stiffer role on the show than he's known for in other projects, but his morally strong journalist character seeking to bring the truth about the world to the public through quality news programming was an endearing figure. The actor can be seen on the big screen right now reprising his iconic comedy role with Jim Carrey in Dumb and Dumber To. Daniels is also rumored to be involved with Ridley Scott's Jessica Chastain and Matt Damon science fiction movie The Martian about an astronaut stranded on Mars.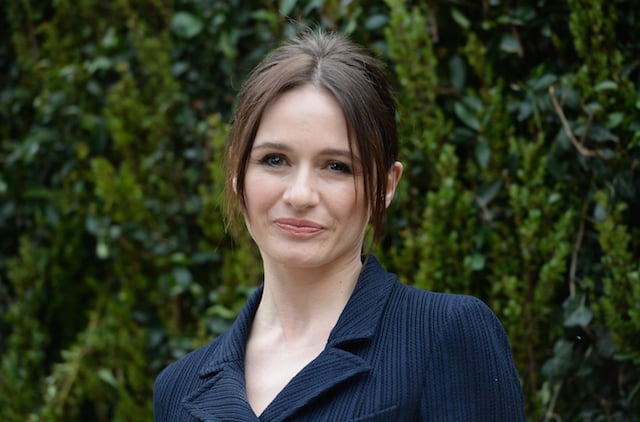 Emily Mortimer
The English actress Emily Mortimer plays the journalist MacKenzie McHale, who returns from spending over two years overseas to become News Night's new executive producer. MacKenzie's personal relationship with Will was one of the central sources of drama on the show that didn't come from the fictional news show's attempts to give realistic news coverage in the face of the ratings. Mortimer has several movies coming up. She recently completed the drama Ladygrey with Jérémie Renie and Peter Sarsgaard. She co-stars alongside the indie world's best of the best in next year's Ten Thousand Saints, currently in post-production. That movie also stars Ethan Hawke, Hailee Steinfeld, and Emile Hirsche and is about a teenager in the 1980s who leaves rural Vermont to live with his father in New York City's East Village. The actress is currently filming the sci-fi thriller Spectral, which is about a supernatural force that takes over New York City. That movie is set to come out in the summer of 2016.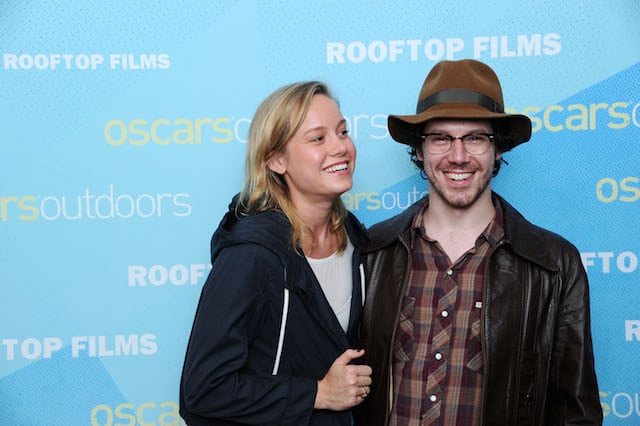 John Gallagher Jr.
John Gallagher Jr. plays the senior producer of News Night Jim Harper, who came with MacKenzie to the show and has feelings for Alison Pill's character Maggie. Gallagher also can be seen on the HBO miniseries Olive Kitteridge, which stars Frances McDormand as a middle school math teacher and was a long-time pet project for the acclaimed actress. Right now he's filming the thriller Valencia with John Goodman and Mary Elizabeth Winstead. That movie is about a woman who wakes up from a car accident to find herself trapped in the basement of a man who claims to have saved her from a chemical attack on the outside world.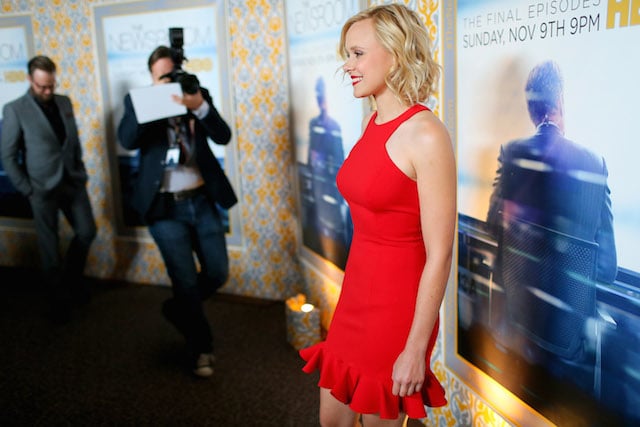 Alison Pill
The Canadian actress Alison Pill plays the young and ambitious associate producer of News Night Maggie Jordan, who used to be Will's personal assistant and develops complicated relationships with both Don and Jim during the show. If she looks familiar that's because Pill has made a career of playing small but memorable roles in some great movies, including Woody Allen's Midnight in Paris and To Rome With Love, the thriller Snowpiercer, Milk, and Scott Pilgrim vs. The World. Pill just completed filming the movie Zoom, which co-stars Gabriel García Bernal and is about a comic book artist, a novelist, and a director who each exist in a different reality but make an artistic work about each other.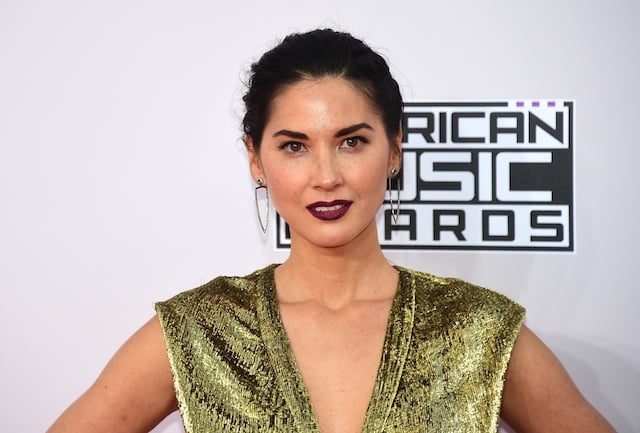 Olivia Munn
Olivia Munn's beautiful but awkward double PhD economist Sloan Sabbith was lauded by critics as one of the best parts of The Newsroom. Sloan has an economics segment on News Night but has a difficult time socializing with her coworkers. Munn got her start as a comedian, first gaining attention on The Daily Show with Jon Stewart. She's returning to comedy with her upcoming projects, including the Johnny Depp-starring action adventure Mortdecai and the sequel to Kevin Hart's Ride Along, both of which are in post-production.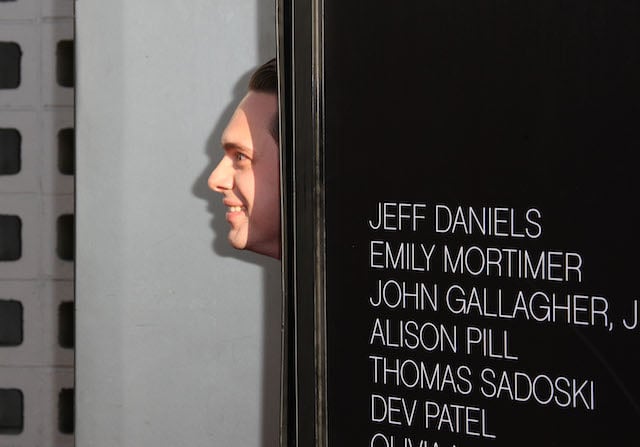 Thomas Sadoski
Sadoski plays Don Keefer, News Night's former executive producer that MaKenzie comes in to replace. Don ditches News Night for the network's rival news show and has a complicated relationship with Maggie. Sadoski can currently be seen in the Reese Witherspoon adaptation of Cheryl Strayed's popular memoir Wild and the Keanu Reeves action movie John Wick. Upcoming for the actor is the romantic comedy The Dramatics and the Sarah Silverman-starring drama I Smile Back. He will soon begin filming Lemonade, another romantic comedy — this one about a theater geek who falls in love with a girl way out of his league.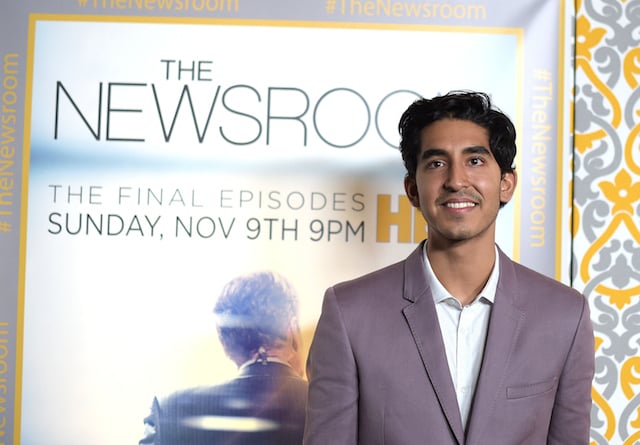 Dev Patel
Dev Patel plays Neal Sampat, the young journalist representing the new generation who helps run Will's blog, scans the Internet for news, and covered the London bombings with his camera phone. Best known for starring in Slumdog Millionaire and The Best Exotic Marigold Hotel, Patel has several movies coming out after The Newsroom wraps up. The Second Best Exotic Marigold Hotel recently finished filming. Also being released next year is The Man Who Knew Infinity, in which Patel will play a poor Indian boy who gets into Cambridge during WWI and becomes a math prodigy. Patel will also star alongside Hugh Jackman and Sigourney Weaver in Chappie, an action thriller from the makers of District 9 about a preternaturally gifted robot who's adopted into a dysfunctional family. The busy actor also has the Soviet Union-set thriller Child 44 in post-production and he will soon begin filming Lion, a drama co-starring Nicole Kidman about a young Indian boy that's adopted by Australians and in adulthood seeks to find his birth parents.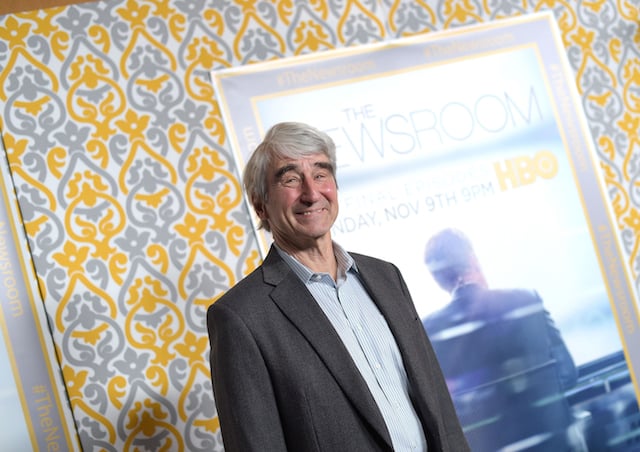 Sam Waterston
Sam Waterston plays Charlie Skinner, the head of the network Atlantis Cable News and a former U.S. Marine. Waterson is best known for playing Jack McCoy on Law and Order from 1994 to 2010 and frequently portraying U.S. presidents. He was also recently in the family drama Please Be Normal. Next year he will be seen in Tim Blake Nelson's Anesthesia. The character actor Nelson wrote and directed that film, which co-stars Kristen Stewart and Gretchen Mol and is about how multiple lives cross paths after a Columbia University professor is violently mugged.  The actor is currently at work on another TV show, the upcoming Netflix original Grace and Frankie starring Jane Fonda and Lily Tomlin as rivals who discover that their husbands want to run away with each other.
Follow Jacqueline on Twitter @Jacqui_WSCS
More from Entertainment Cheat Sheet:
Want more great content like this? Sign up here to receive the best of Cheat Sheet delivered daily. No spam; just tailored content straight to your inbox.