What 'The View's' Meghan McCain Says About Representing Conservatives
The View recently had its season 23 premiere, with hosts Whoopi Goldberg, Joy Behar, Sunny Hostin, Meghan McCain, and Abby Huntsman all in attendance at the table after their summer hiatus. Going over their list of hot topics, the panel had their usual debates and disagreements, while maintaining a camaraderie that the five females have come to share.
Clearly, the most outspoken of the group on the conservative front is Meghan McCain, a vocal Republican who does not shy away from even the most controversial issues with her mostly-Democratic panel. McCain has recently commented on how challenging her role as a representative for conservatives can be.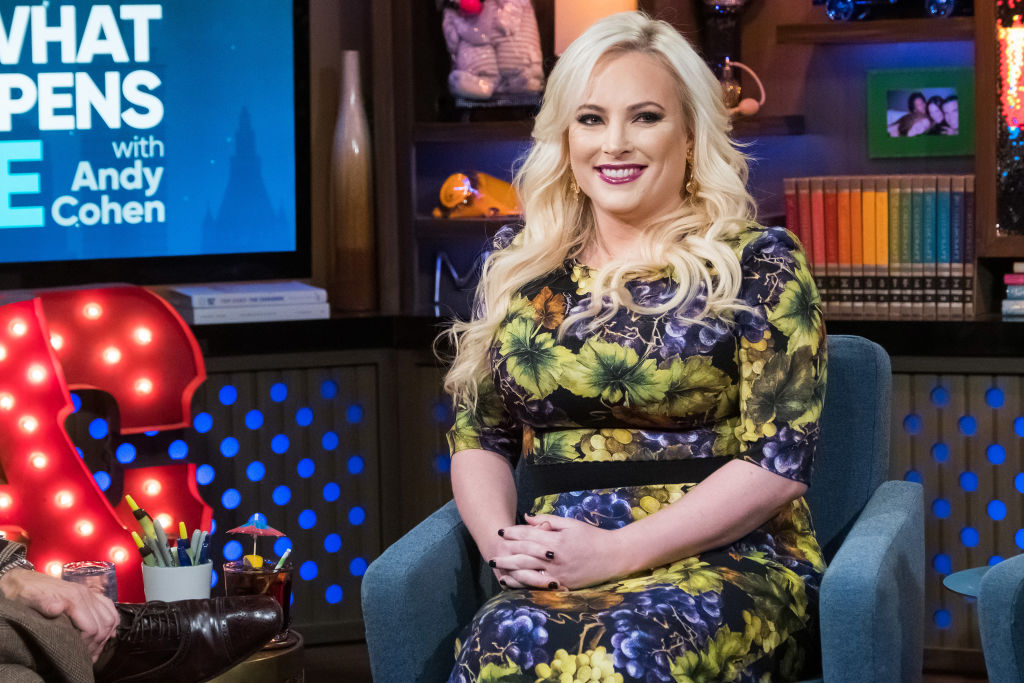 Speaking her politics
McCain has a famous political pedigree as daughter of John McCain, Vietnam War-era POW and U.S. senator. She often speaks of her late father, who passed away in August 2018, and tries to continue the lessons he taught her on public service.
Raised in a conservative Republican family, McCain takes the same political stance as her father, which sometimes doesn't go over well with her more liberal co-hosts and audiences of The View. "Sometimes I'm calm, sometimes I'm not. I mean, people that watch the show know that. I try to just remind myself that I'm representing 50 percent of the country," McCain told Entertainment Tonight on Tuesday. "I'm representing a bunch of women even though I only have one chair, and it's really important."
McCain said she looks to former co-host Elisabeth Hasselbeck as an example. "I also try to think of, as cheesy as it sounds, what Elisabeth Hasselbeck used to mean to me when I was young," she said. "I used to watch The View in college and she was really such an icon for young Republican women and I hope I'm giving that to anyone that's watching. I know there's people in the middle of the country that feel like they're really happy that someone is representing them."
When tensions arise
Some of the heated exchanges on The View have made headlines. McCain acknowledged that not all conversations go the way they prefer. "Some days are really smooth and somedays are Jeanine Pirro," McCain joked to Entertainment Tonight, referring to an explosive exchange between Pirro and Goldberg on the show last year. "It just depends on what the day is."
Disagreements between McCain and Behar can get particularly impassioned, sparking rumors that the two tend to feud off-camera. McCain recently shot down the gossip to Entertainment Tonight. "Of all the people backstage, we actually get along the best," McCain asserted. "Because we always want to watch news after and still talk about it." Behar voiced her agreement to McCain's comments.
Seeing other points of 'view'
McCain acknowledged that her opinion rarely matches those of the others on the panel, but sees the importance of various perspectives. "Normally, we disagree but it's still a lot of good stuff coming up. I always thought they should have us moderate the debates," she said. "Because you're gonna get, first of all, we're not going to BS anyone …We are also going to ask all the questions that both extreme sides of the party want to know and I think that's important."
While the talk show host realizes that guests from her political side of the aisle may find The View to be a potentially intimidating forum, she feels that the morning program is a must for those running for political office. "It's not always a nice environment for Republicans," McCain explained. "But I also think that if you can't come and do our table, you have no business being in politics or elected office or, God forbid, the presidency. Because if this scares you, you gotta grow up."
Overall, McCain feels the show's well-rounded approach to both meaty and light-hearted topics is what appeals to viewers. "I think that's why people like the show. They know it's not scripted and they know we're not being phony and I'm not trying to placate to an audience," she said. "I always say we're like the only show that [talks] about J.Lo and A-Rod and North Korea in the same show, and I think that's important."
The View airs on ABC!