What This 'Today Show' Anchor Said About Her Time on Maternity Leave
The Today Show is still in the midst of a baby boom. Lead anchor Hoda Kotb remains on maternity leave with her second daughter, Hope Katherine, whom she adopted in April, and Jenna Bush Hager just started her maternity leave as she's due with a baby boy. Last month, meteorologist Dylan Dreyer announced that she is also expecting with a baby boy, her second child, in January.
With all the baby news on the set of the daily morning show, one anchor made some timely comments on how she is embracing the moments she's having with her children while away from work.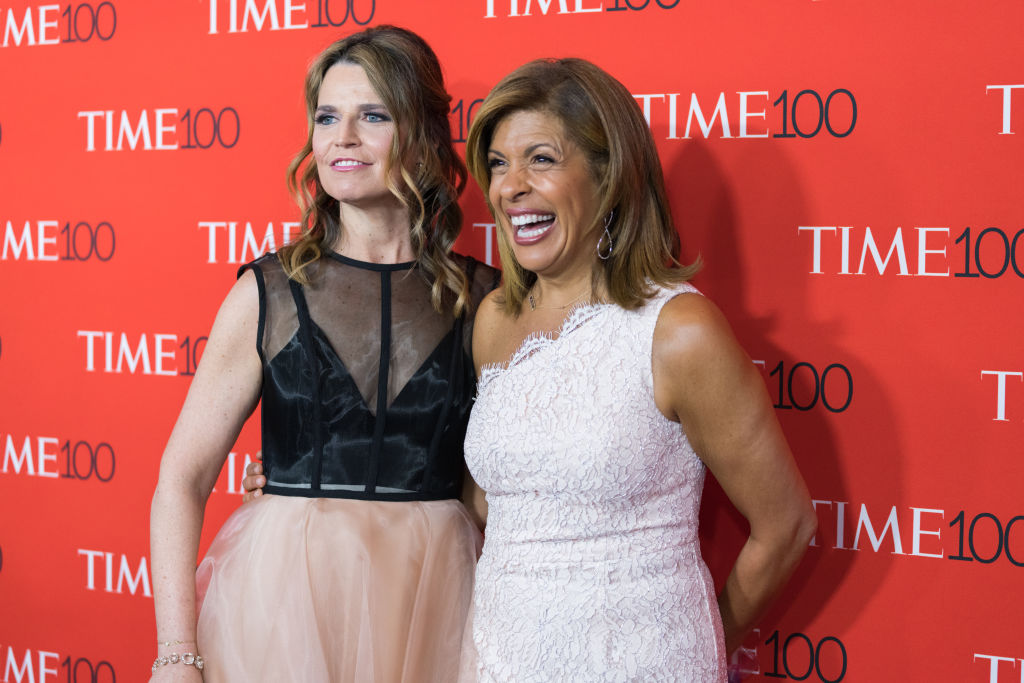 Living in the moment
Kotb made a special appearance on the Today Show last week via video to share what she's been doing while on maternity leave. Off from the show since April, the journalist is clearly enjoying her time with her two daughters, Hope and Haley (whom she adopted in 2017), 2.
"I feel like I've lived 54 years and I've loved every minute of it, but if there's a window or a moment in my life that has mattered more than anything, it's right now," she said, according to Today.com.
Kotb acknowledged that some may be wondering when she'll be returning to the news desk. "I know it's sort of weird that I'm taking this much time, but I just feel like sometimes in life you don't know how much of your kids' lives you're gonna be able to see. But I would say to myself, 'I'm not gonna miss right now,'" she shared with her co-hosts. "This is a moment in time that I'm trying to freeze — I'm trying to remember everything … I feel like we miss so much of our kids' lives and I feel like I will again in a little bit. We all do, and that's life. But sometimes you get a window where you don't miss. This is my tiny kind of moment."
The news anchor said she hopes to keep this mindset when she returns to Today. "I think what this time has taught me is … to really have a 'be here now' moment, no matter what. I'm gonna try really, really hard when I get back to work to kind of have the two hours that are just for us," Kotb said.
Family bonding
Kotb also shared that her 2-year-old daughter Haley is enjoying the role of being a big sister. "When she opens her eyes, her first thing that she says to me is 'I want to kiss baby Hope,"' she said. "And whenever Hope's crying, she's like, 'Don't worry Hope, I'm coming!' Like she's the cavalry and wants to run up the stairs and take care of her."
Joel Schiffman, Kotb's boyfriend of six years, is apparently holding his own as the only male in the household. Kotb sang his praises in the video call on the show. "Joel's doing the backstroke in estrogen," she said, calling him a "saint" of a partner. "This poor guy is wandering around this house filled with women and girls and listening to all of our babble. They don't make 'em like Joel."
Kotb went on to share his initial reaction to adopting another baby when she had broached the subject. "Imagine telling a man with a grown daughter in law school, 'Hey, I want to adopt another child,' He was like, 'We're doin' it!' So I hit the boy jackpot too," she laughed.
Another anchor's turn
Last week marked Hager's departure for maternity leave. The co-host commented on sharing her motherhood journey with Kotb. "To be able to do it with Hoda, to have this special moment together, to create this baby, our show, and then these babies, has been a really beautiful moment in our lives," Hager said, according to People. "We appreciate all of you who have supported us through it all … I just feel overcome with gratitude that we get to expand our family … But it's a beautiful time in my life, it's a beautiful time in Hoda's life."
Kotb didn't give a specific date of her return in the video call. She's clearly just focused on the wonders of routine family life. "Every day, we do the same thing, and it's so dumb," she said. "We have morning bubbles outside, we go to the muffin store to get a muffin, we burp Hope. It's the same day, but it's awesome."
While fans of Kotb are hoping to see her back at Today, it's safe bet they are thrilled for her happiness!