What TikTok Star Dixie D'Amelio Loves Most About Being Gen Z
Social media influencers like Dixie D'Amelio — along with her sister Charli D'Amelio, the "queen of TikTok" — are becoming major celebrities, especially for Gen Z. The D'Amelio sisters both belong to the powerful young generation, who often claim TikTok as their stomping grounds. As a proud member of Gen Z, what does Dixie D'Amelio like most about her own demographic?
TikTok celebrity Dixie D'Amelio on what makes being Gen Z so fun
Recently, TikTok-famous sisters Charli and Dixie D'Amelio joined Elle to promote their new nail polish brand — which the D'Amelios are launching together. Both Charli and Dixie D'Amelio — ages 16 and 19 respectively — sit firmly in Generation Z. And, from how it appears on TikTok, most of their fans fall into that demographic as well.
Asked what she "loves most" about her own generation, AKA Gen Z, D'Amelio said it was mainly their fun-loving nature.
"How we can kind of turn everything into a joke, sometimes," she replied. "It makes everything a lot easier. Just being able to laugh about things, but also using comedy to share stories."
Aside from the — very real — power that Gen Z has to make us laugh in what feels like end-times situations, D'Amelio also looked back to her roots: TikTok.
"I think that's what TikTok does and I really appreciate that," she explained. "It's like how people who use comedy as a coping mechanism."
Sure, needing to have a coping mechanism is a problem the entire generation is facing. But if Gen Z is going to have one, at least they're making us all laugh online.
What does Dixie D'Amelio — singer of the infamous TikTok song 'Be Happy' — think of millennials?
RELATED: Are TikTok Stars Charli and Dixie D'Amelio Competitive With Each Other?
When it came to their opinions on the millennials, however, both Charli and Dixie D'Amelio were a bit stunned silent.
Charli D'Amelio admitted that she didn't know.
"I honestly don't know the groups," her sister Dixie D'Amelio agreed. "I don't know how old a millennial is compared to Gen Z." So she'll have to get back to us on that.
At age 16, Charli D'Amelio has never watched 'Gossip Girl'
In case you were looking to feel even older than you already do, the D'Amelio sisters also don't appear to know the iconic 2000s-era show, Gossip Girl.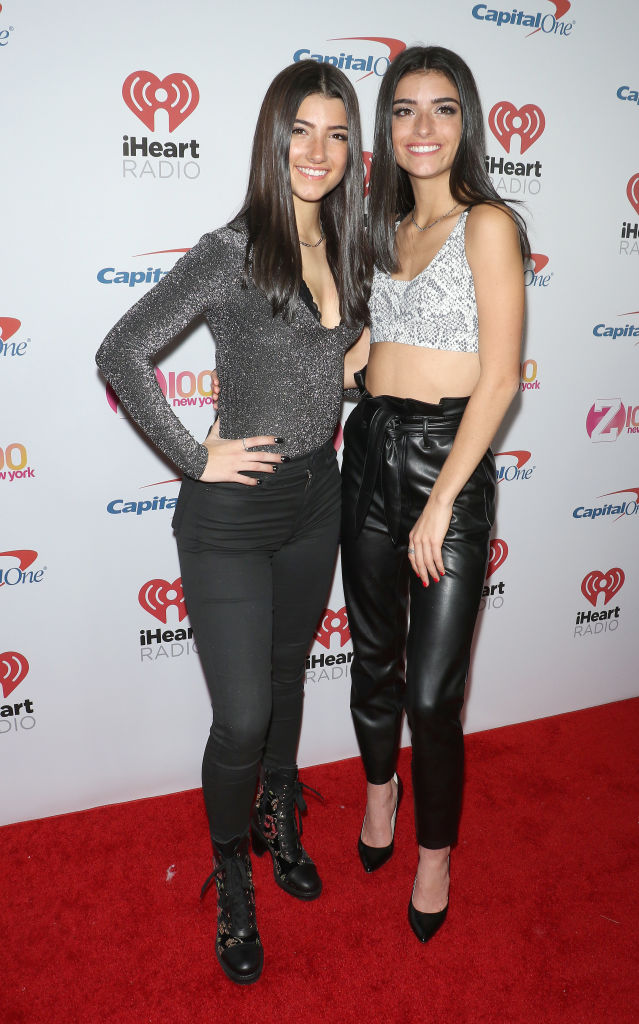 RELATED: How Much Are Charli and Dixie D'Amelio Worth?
The Elle interviewer was asking Charli and Dixie D'Amelio to compare themselves to famous siblings — like Ross and Monica Gellar on Friends, and or Zack and Cody from Suite Life. Then, the interviewer offered up this: "They're not sisters, but might as well be: Blair and Serena." Charli D'Amelio couldn't come up with the reference.
"I actually don't know which show they're from," she told Elle. "I know it's from a show! But I don't watch it." Dixie D'Amelio had no response to the question whatsoever.
Alas, they are truly members of Gen Z — teenagers — and can't be blamed for such ignorance. (But seriously, if the D'Amelio sisters are reading this: go watch the pilot of Gossip Girl. You won't regret it).