What Time Is the 2019 Rose Parade, and How Much Do Tickets Cost?
The Tournament of Roses Parade in Pasadena, California, has been a New Year's Day tradition for more than a century. Back in 1890, civic leaders in the Los Angeles suburb dreamed up the parade as a way to promote California's sunny winter weather.
"In New York, people are buried in snow," founder Charles F. Holder reportedly said. "Here our flowers are blooming and our oranges are about to bear. Let's hold a festival to tell the world about our paradise."
These days, there's no need to spread the word about Southern California's famously mild Mediterranean climate. But the parade is still going strong. Here's everything you need to know about the 2019 Rose Parade, including when it starts and how to watch it in person.
The Rose Parade starts at 8 a.m. on January 1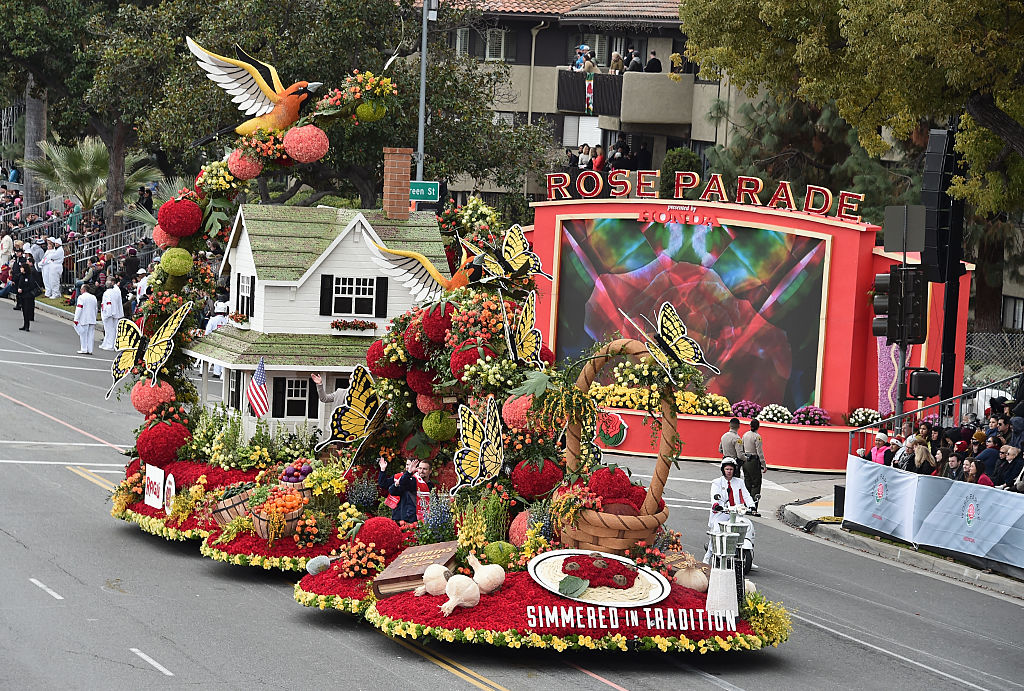 The 130th Rose Parade kicks off at 8 a.m. PT on January 1. This year's theme is "The Melody of Life," and the grand marshal is Chaka Khan. If you're watching from home, you can catch a broadcast on several networks.
The Hallmark Channel gets things started early with a parade countdown at 7 a.m. PT/10 a.m. ET. Parade coverage begins at 8 a.m. and goes until 1 p.m.
NBC and ABC will also both feature 2 hours of Rose Parade coverage starting at 8 a.m. PT (11 a.m. ET). Univision has the Spanish-language broadcast.
After the parade, Washington will take on Ohio State in the Rose Bowl. Pregame coverage begins at 1:30 p.m. PT (4:30 p.m. ET) on ESPN.
How to watch the Rose Parade in person

The Rose Parade travels a 5½-mile route from the corner of Green Street and Orange Grove Boulevard to the corner of Sierra Madre Boulevard and Villa Street. The majority of the parade route is along Colorado Avenue, which is where most spectators congregate to watch the elaborate, flower-covered floats go by. (It takes about 2 hours to view the entire parade.)
You don't need a ticket to view the Rose Parade in person, and spots on the street are first-come, first-served. You can stake out your space beginning at noon on December 31. Camping out overnight in advance of the parade is a tradition, and thousands of people spend the night of the December 31 on Pasadena sidewalks to ensure they have a prime viewing spot. You can bring a barbecue and a chair, but tents and boxes used as seats are prohibited. Campers are also urged to bundle up, since overnight lows are expected to be around 40 degrees.
If you want to guarantee a good view but don't want to spend the night sleeping on concrete, you can purchase grandstand seating. A limited number of tickets are still available through Sharp Seating, with prices ranging from $65 to $100 per person.
If you want to see the floats up close, check out the Showcase of Floats on January 1 and 2. Tickets are $15.
Check out The Cheat Sheet on Facebook!