What Titles Would Prince Harry and Meghan Markle's Future Children Have?
Following Prince Harry and Meghan Markle's wedding in May 2018, royal watchers have been taking bets about when the couple will have children of their own. On Oct. 15, word came from Kensington Palace that the Duke and Duchess of Sussex are expecting their first child together. Now, one of the questions on everyone's mind is what titles their kids would receive at birth.
Because Harry is a prince but his place in the line of succession is sixth after his brother and William's three children, many are wondering if Harry's sons or daughters would even get royal titles and if so what would they be. Would the couple's future kids be a prince or princess? How about a duke or duchess?
Here are the titles they'll have.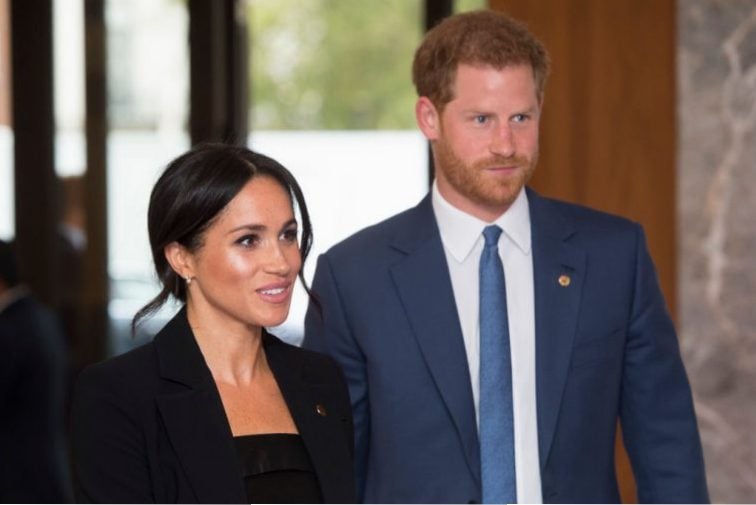 What titles their kids would have
Markle and Harry's little ones will not have the same regal titles that Prince William and Kate Middleton's children have. Instead, their kids' titles will likely be lady or lord followed by Mountbatten-Windsor.
This is due to the Letters Patent issued by King George V in 1917 which state that only the eldest great-grandchild through the male line of the reigning sovereign would get the HRH title. All other children would take the surname Mountbatten-Windsor.
According to that decree, only Prince George should have the title so why does Princess Charlotte and Prince Louis have it as well? That's because before the birth of Charlotte, Queen Elizabeth II had the rule changed allowing her, Prince Louis, and any future siblings to have the HRH in their names.
The rules could change for Harry's son
Since the queen changed the rules before she could certainly step in and do the same for the Duke and Duchess of Sussex's children and there is another title that a male heir could get. People reported that if the pair had a son, he could inherit the title of duke.
Dukedom though is only passed down to a male heir meaning that a daughter would not get the title of duchess and would still be lady. However, we can never be certain which rule Her Majesty could bend or change altogether in advance of the births.
They may opt not to have titles at all
There is also the possibility that the prince and Markle won't want their kids to have any titles.
This was the case with the queen's son, Prince Edward, and his wife, Sophie Rhys-Jones, who decided not to receive royal names for their children.
The same is true for Princess Anne's kids. Although the Princess Royal's son and daughter were not entitled to royal status by birth because titles can only be given to a monarch's grandchildren through sons, Queen Elizabeth offered to give them courtesy titles but Princess Anne declined.
Read more: Why Prince Harry and Meghan Markle's Kids Wouldn't Use the Same Last Name as William and Kate Middleton's Children
Check out The Cheat Sheet on Facebook!