What to Expect From 'The Good Doctor' Season 3
You'll probably want to get caught up on The Good Doctor before the premiere of season three later this year. The show follows the beloved fan favorite, Dr. Shaun Murphy (Freddie Highmore) as a young doctor with a brilliant mind. His character is unique in that he was savant syndrome, and is extremely gifted in his knowledge of human anatomy.
What will happen in Season 3 of 'The Good Doctor?'
The finale of the second season was a remarkable one for Murphy. He reached some huge milestones that will surely affect season three. For one, he finally got his job back, through a series of complicated hurdles and situations.
We can expect to see a blossoming love life for Murphy as he weaves through life next season. In the finale, he asked his former co-worker in pathology out on a date finally. She said yes, and this will certainly be a major part of the upcoming season.
Executive producer and showrunner David Shore shared with Entertainment Weekly some interesting details in reference to Murphy in season two versus season three. "We put Shaun in the role of caretaker, which I thought was interesting and fun to explore," said Shore. "Next year, we're putting him in the role of suitor."
Dr. Carly Lever will be a regular for Season 3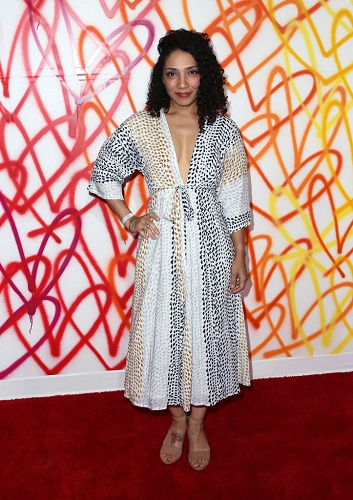 ABC issued a press release saying Jasika Nicole has been promoted to a regular for the upcoming season of The Good Doctor. Nicole plays Dr. Carly Lever, Murphy's former co-worker and love interest. Always kind to him, Lever will now have a larger role to play at St. Bonaventure Hospital and with Murphy's heart. She'll be a series regular and definitely will have more screen time for season three. We will soon find out if Lever can soften Murphy's edges and give him the happiness he deserves.
Which characters will be returning for 'The Good Doctor' Season 3?
Social media has the answer when it comes to who will be returning for the highly-anticipated season of The Good Doctor. A new photo released on the official Twitter account shows that almost all of our favorites will be back for the third season.
Other behind-the-scenes videos shared of production of the new season shows the doctors hard at work and saving lives via the official Instagram for the show. Freddie Highmore and Jasika Nicole will be joined by Paige Spara, Antonia Thomas, Tamlyn Tomita, Nicholas Gonzalez, Hill Harper, Christina Chang, and Richard Schiff. If appears Daniel Dae Kim, who played Dr. Han, won't be returning for the third season, though he is an executive producer on the show.
Where can fans check-in with 'The Good Doctor' until the premiere?
Eager fans can still rewatch episodes of The Good Doctor in a few ways until the premiere of the third season on September 23 at 10 p.m. It's available on ABC's website to stream for free, as well as available for Hulu subscribers. Episodes and seasons can also be purchased on Amazon. Fortunately, we won't have to wait much longer to see how all the doctors are doing at St. Bonaventure Hospital.