What Took Wendy Williams so Long to File for Divorce?
Wendy Williams is currently on a planned hiatus from her talk show, and while preparing for the all-new season in mid-September, she's spilling the beans on her personal life.
Williams, who is currently embroiled in divorce negotiations from her ex, Kevin Hunter, recently visited Andy Cohen's radio show and opened up, providing listeners with some rare insight as to why she stayed married to Hunter for so long, in spite of the numerous tabloid stories about his infidelity.
Read on to discover what dirt Williams dished on her marriage, and whether or not she really knew about his secret life.
How long was Wendy Williams married to Kevin Hunter?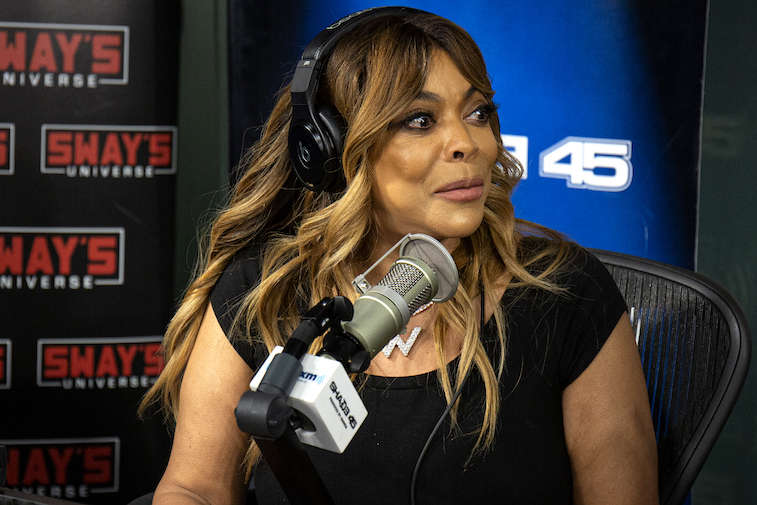 Wendy Williams began her career in radio, dishing out information about celebrities in her signature sarcastic style. In 1995, Williams was a familiar voice in radio when she met Kevin Hunter, a manager at a hair salon. She and Hunter dated for two years before getting married in 1997.
Hunter also started getting heavily involved in Williams' professional life, becoming her manager and having a say in all professional decisions.
In 2000, Hunter and Williams welcomed their first and ultimately only child, Kevin Hunter, Jr. Although the birth of a child is often a happy time, shortly after the birth, Hunter cheated on Williams.
She discussed it in her biography, revealing that it made the marriage stronger and that the two resolved to work through their issues for the sake of their young family. Still, it seemed as though Hunter never really did learn the error of his ways.
For years, rumors have persisted that Hunter has been seeing a massage therapist named Sharina Hudson, buying her a house and expensive gifts. Earlier this year, reports surfaced that Sharina Hudson and Hunter had a child together. Williams, who had always publicly defended and stood by Hunter, had enough. In April 2019, she filed for divorce from her husband of 22 years.
Why did Williams file for divorce when she did?
In spite of the allegations against Hunter that lasted over a period of many years, Williams never let on that she was considering divorce. While many publicly questioned Williams' sanity at staying with Hunter, the talk show host soldiered on, as she always had. When she finally did file for divorce, fans were shocked and blindsided that Williams would finally take such a step.
In an August 12 interview with Andy Cohen, Williams admitted that it was very hard to pretend to be happily married on her show. Cohen asked Williams if she knew about her ex's "secret life," and Williams acknowledged that she knew "about many things for many years."
She then gave a small nod to Hunter's rumored new baby by saying that she can take a lot, but that she's not "raising a family."
Williams admitted that she waited until her son was out of the house and in college before proceeding with the divorce.
What's next for Williams?
Wendy Williams has got it going on these days, living a new, single life in New York City and dating often. She recently debunked the rumor that she will be going into business with her ex-husband, saying that she "needed a divorce yesterday."
She's making new friends, like reality star Blac Chyna and the Kardashian clan, and rekindling old friendships, like her relationship with Andy Cohen.
Altogether, divorce looks good on Wendy Williams, and viewers can expect to hear more about her exciting new life when The Wendy Williams Show returns in September.