What Tyler C. Is Doing After 'The Bachelorette'
Tyler Cameron won Bachelor Nation over with his dashing good looks and feminist rhetoric. He didn't win Hannah Brown over enough to get her final rose, though. It's no secret that Brown chose controversial contestant Jed Wyatt and that she called off her engagement after finding out he came on the show with a girlfriend. It's also no secret that Brown asked Cameron out for a drink, as a single girl, on national TV.
So what has Cameron been up to since "After The Final Rose?"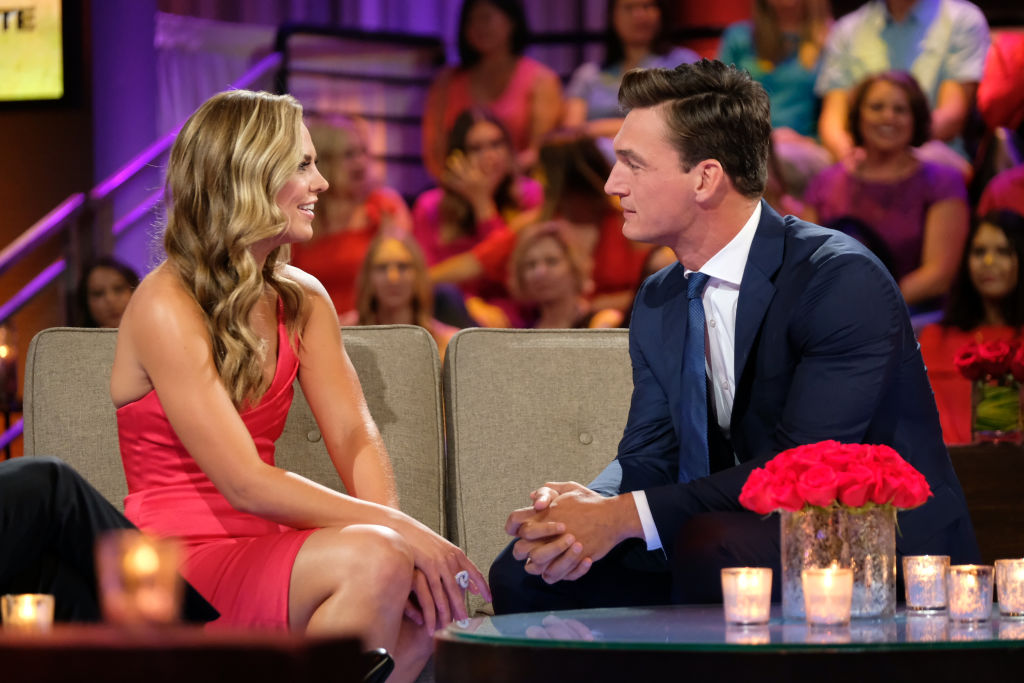 Tyler C., Hannah B., and Gigi Hadid

Shortly after Brown asked Cameron out for a drink, he, reportedly, spent the night with the former Bachelorette and the two "talked about everything."

"We definitely hung out and talked about everything and… I know nobody will believe me [about] just hanging out and actually talking but it was good to be able to catch up. We had a lot to talk about," she told ET.

Brown also told ET that she is still single and wants to keep her options open, just like Cameron.

"I have feelings, but I'm also single and he's single and I wanna keep my options open and he can keep his options open," she said.

One of those options for Cameron has been dating supermodel Gigi Hadid. A couple of days after he was photographed leaving Brown's place in Los Angeles, Cameron was seen on a date in New York With Hadid. The next evening, the two were spotted bowling with friends.

"Gigi and Tyler went on another date Monday night," a source close to Hadid told ET. "The two went bowling and Gigi and Tyler were very flirty and kept laughing."

Tyler C.'s involvement with ABC Food Tours

In addition to his dating life, Cameron is also focusing on his involvement in an organization called ABC Food Tours. ABC Food Tours, based in New York City, takes underprivileged students on tours of the city's restaurants in an effort to promote health, mental wellness, and career education.

"@abcfoodtours provides an experiential learning platform for these students to reimagine what they are truly capable of," Cameron wrote in an Instagram caption. On his Instagram, he can often be seen supporting the cause and going to events and tours with the kids.
Cameron recently posted to Instagram about leading his first ABC Tour in Brooklyn.
"Very excited to be leading my first @abcfoodtours in Brooklyn! Through our partnership with @industrycity, we are able to engage the 20,000+ students of District 15. We're incredibly grateful for all of those who have sponsored our young explorer food tours. You are all apart of this family and we love you!" he captioned the photo.
It's safe to say Cameron hasn't taken the typical post-Bachelorette route of selling smoothies and watches on Instagram, but it's only been a few weeks. 
Read more: 'The Bachelorette': Tyler C. Is Headed To Court For Careless Driving