What Was Aaron Hernandez's Net Worth At the Time of His Death?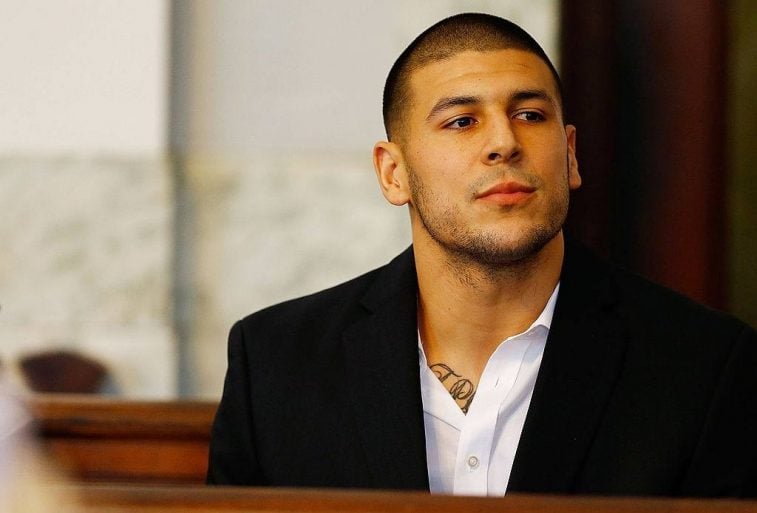 Former NFL star Aaron Hernandez was found dead in his prison cell from suicide by hanging on April 19, 2017. Just days before his death, he was found not guilty in the double murder of Daniel de Abreu and Safiro Furtado. At the time Hernandez was already incarcerated and serving a life sentence for the 2013 killing of semi-professional football player Odin Lloyd but his defense team was appealing that conviction.
Almost immediately after news of his suicide broke many questions surfaced about his death, his family, and what he left behind.
Conspiracy theories swirled about the athlete taking his own life and if he really did so. Some believe that Hernandez did not commit suicide but was murdered by another person behind bars while others believe that he did kill himself because he thought that his fiancée, Shayanna Jenkins, and daughter would benefit financially from it.
Here's more on that and just how much the ex-New England Patriot was really worth at the time of his death.
In August 2018, Hernandez's attorney Jose Baez revealed the contents of the suicide notes his client penned in a book titled Unnecessary Roughness: Inside the Trial and Final Days of Aaron Hernandez. "He wrote three letters the night he died, letters discovered in his cell and released to us by corrections officials a few days after his death," Baez said.
One letter was addressed to Baez, another was addressed to Jenkins, and another was for Hernandez's young daughter. In the letter to Jenkins, Hernandez tells her she's "rich" writing:
You have always been my soul-mate and I want you to love life and know I'm always with you. I told you what was coming indirectly! I love you so much and know [you] are an angel. We split into two to come change the world! Your characteristic is that of a true angel and the definition of God's love! Tell my story fully but never think anything besides how much I love you. This was the supreme almightys [sic] plan, not mine! I love you! Let Avi know how much I love her! Look after Jano and Eddie for me — they are my boys (You're Rich).
Despite his reference that she was in line for some type a windfall Hernandez's net worth at the time of his death was $50,000 and his estate was valued at $0. It's possible that he may have been referring to the fact that his family could seek money from the Patriots since his murder conviction was reversed after he died.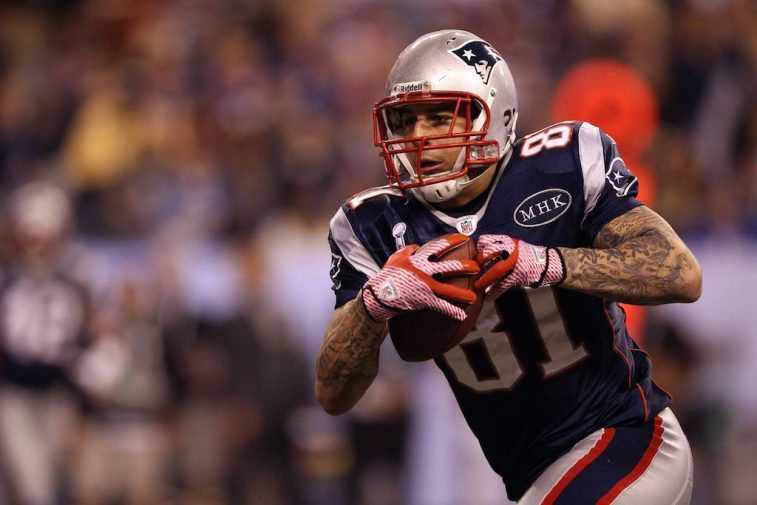 In 2012, Aaron Hernandez signed a seven-year $40 million contract with the Patriots that included a $12.5 million signing bonus. He was set to earn around $1.3 million in 2014, $2.3 million in 2015, $5 million in 2016, and $6 million in 2017. However, he was arrested in 2013, charged with first-degree murder, and released by the Pats the same day. In addition, CytoSport, Muscle Milk, and Puma canceled their endorsement deals with him.
The majority of what Hernandez had made during his NFL career went to legal fees.