What Was the Best Selling Book of 2018?
Politics ruled the bestseller lists in 2018. Three of the top four best-selling books on Amazon in 2018 are insider looks at the world of White House in both the current and past administrations. Also topping this year's list of most popular books are titles from Fixer Upper's Joanna Gaines, a kids book about a donkey, and a work of pop philosophy from Canadian professor Jordan B. Peterson.
Let's count down the biggest-selling books of 2018 on Amazon (as of December 6).
10. The Complete Ketogenic Diet for Beginners by Amy Ramos
This introduction to the keto diet is one of Amazon's best-selling cookbooks of the year. According to reviewers, it's an excellent introduction for those new to the trendy low-carb, high-fat diet. "This book is great for beginners! We have tried several recipes and they are great. nothing crazy to buy. Highly recommend!," noted one review.
9. A Higher Loyalty by James Comey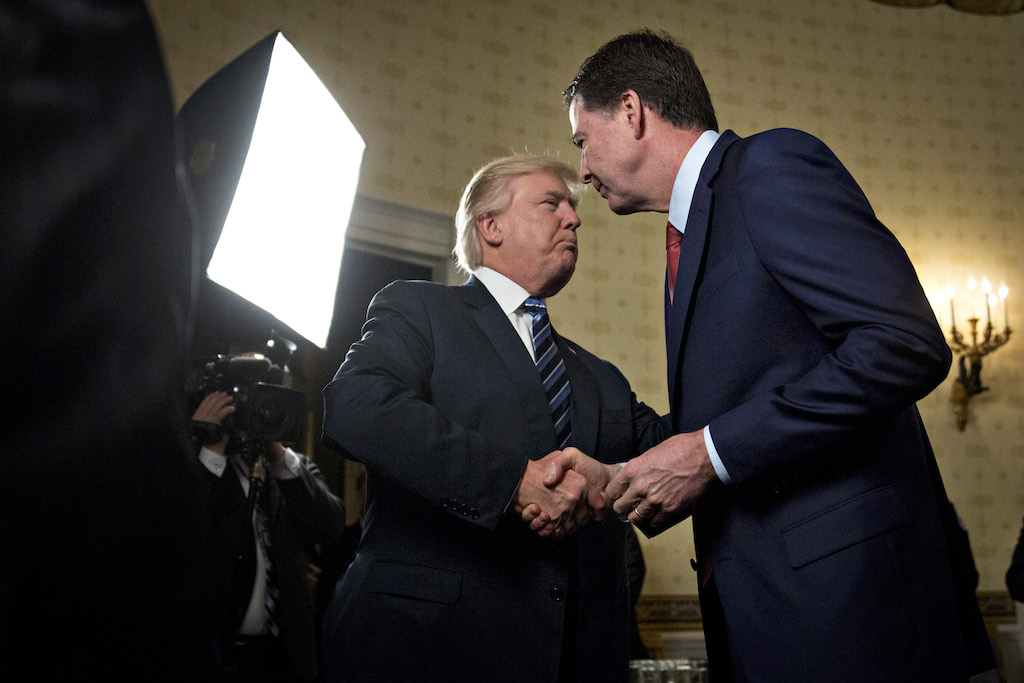 Former FBI director James Comey penned this book about his long career in government, but what got the most attention were his accounts of his experience with President Trump. Comey wrote that be believed Trump's presidency "threatens much of what is good in this nation" and that the former host of The Apprentice was a "transactional, ego driven" leader.
8. Magnolia Table by Joanna Gaines
Fans of Fixer Upper snapped up copies of this cookbook by Joanna Gaines like crazy – according to Publisher's Weekly, it's sold 1.12 million copies so far this year. (PW's sales numbers come from Nielsen's BookScan, which reportedly tracks 80% to 85% of the book sales in the U.S., including sales from Amazon, Barnes & Noble, and Target, according to Vox. As a result, its list of top sellers is a little different from Amazon's.)
In the book, readers will find instructions for whipping up comfort food favorites like chicken pot pie, mac and cheese, and chocolate chip cookies, along with perfect photos and family stories.
7. 12 Rules for Life by Jordan B. Peterson
Love him or hate him, controversial professor Jordan B. Peterson sure sold a lot of books in 2018. In 12 Rules for Life, he attempts to answer the question, "What does everyone in the modern world need to know?" while also sharing a dozen rules that will help readers live a better life.
6. A Day in the Life of Marlon Bundo by Jill Twiss

This children's book from Last Week Tonight writer Jill Twiss chronicles an imaginary day in the life of bunny Marlon Bundo, including his romance with a fellow rabbit named Wesley. It's a response to Marlon Bundo's A Day in the Life of the Vice President, a kid's book by Karen and Charlotte Pence inspired by their actual pet rabbit, Marlon Bundo. Proceeds from the sale of Twiss's book go to benefit the Trevor Project and AIDS United.
5. The Wonky Donkey by Craig Smith
Another picture book takes the No. 5 spot on Amazon's list of 2018 bestsellers. Craig Smith, a singer-songwriter from New Zealand, wrote the book based on his song of the same name, and it was published in 2010. But a viral video of a grandma giggling as she read the book to her grandson caused demand for the title to soar and turned it into one of the year's bestsellers. 
4. Fear: Trump in the White House by Bob Woodward
Nearly 1 million copies of this expose about the Trump White House by Watergate reporter Bob Woodward have sold since it was published in September, according to PW. The Guardian called it a "meticulous account of office intrigues."
3. Fire and Fury: Inside the Trump White House by Michael Wolff
2018's other big book about what's really going on in the Trump White House was even more popular than Fear. More than 1.7 million copies of Fire and Fury were sold in print, digital, and audiobook format in the first three weeks after it was released, according to the publisher.
2. Girl, Wash Your Face by Rachel Hollis
This self-help book from blogger Rachel Hollis was the surprise hit of the year. About 1 million copies have been sold since it was published in February, according to PW.
1. Becoming by Michelle Obama
The former first lady's much-anticipated memoir only hit bookstores last month, but it quickly became the best-selling book of 2018. So far, Obama's book had sold roughly 1.5 million copies, according to Publisher's Weekly.