What Was the Status of Faith Evan's Relationship With the Notorious B.I.G. when the Rapper Passed?
The Notorious B.I.G. and Faith Evans are one of the most beloved couples in hip-hop history. They were both a part of one of the biggest record labels of their time and had equally successful careers. Together, they were even more powerful and a symbol of young, black and urban love. They married in 1994 and embarked on building their empire. But behind closed doors, the fairytale fans assumed they lived was anything but. Their marriage was rampant with infidelity and an increasingly dangerous feud between B.I.G. and 2pac found Evans unexpectedly in the middle. Things became so strained that Evans recently revealed that at the time of his unfortunate death, she and B.I.G. were not on ideal terms.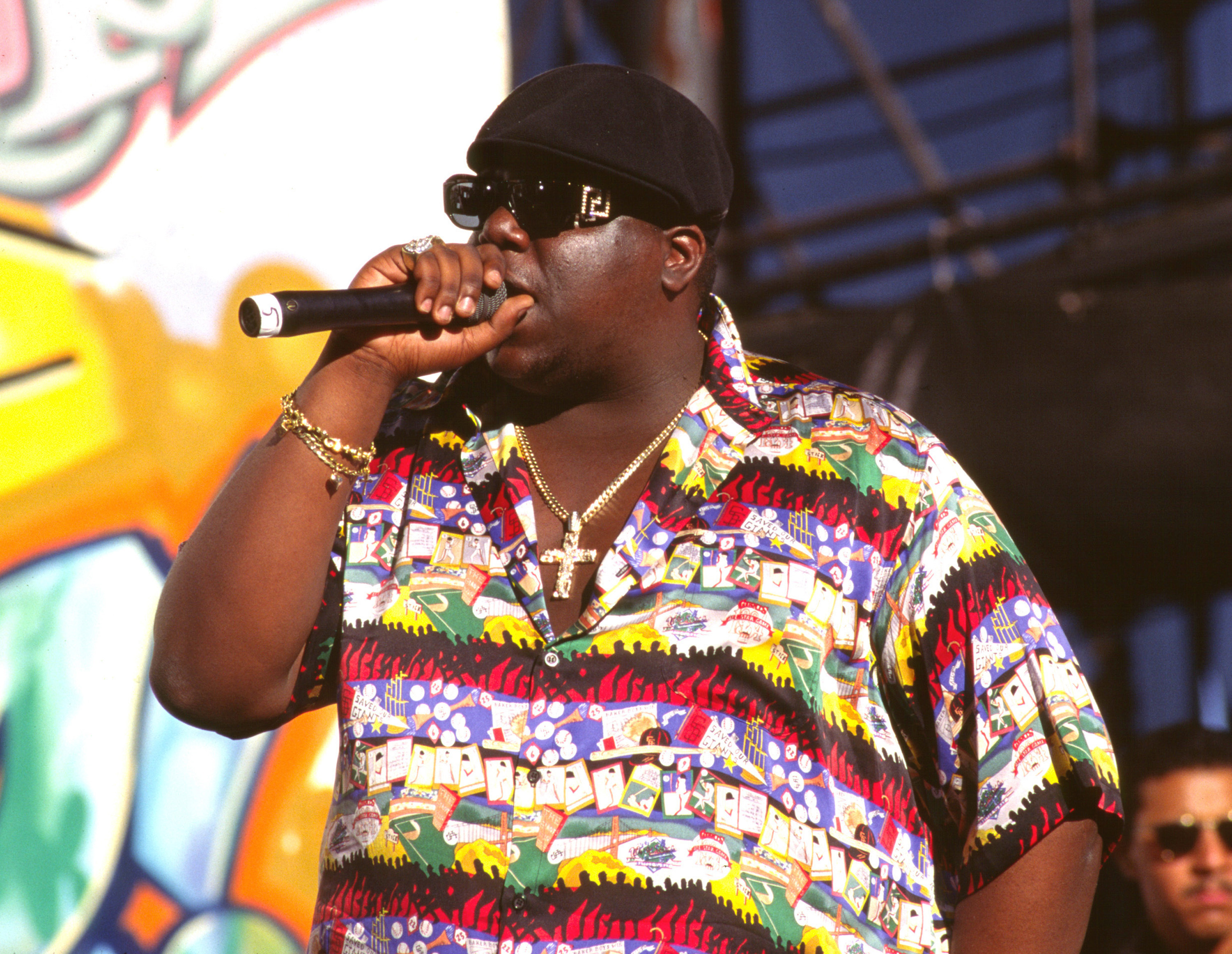 Faith Evans and The Notorious B.I.G.'s marriage
Evans and B.I.G.'s courtship was quick. They met at a Bad Boy Records promotional photoshoot and Evans was immediately attracted to B.I.G. because of his confidence. B.I.G. needed a ride to Brooklyn and asked Evans, who agreed to take him. They immediately hit it off.
In an interview with Vibe Magazine, the rapper admitted that he fell for the R&B singer fast and hard. "I married her after knowing her eight days and I was happy. That was my baby," he said. At the same time, with us being so spontaneous, we did it backwards."
The two were viewed as hip-hop royalty. Both were signed to Bad Boy Records, allowing them to spend as much time together professionally as they would personally. They worked with the same artists and Evans helped to write many of the labels' music – including her husband's.
But just as quickly as they tied the knot, their relationship went sour. Evans discovered that B.I.G. was having an affair with his protegee, Lil' Kim. He asked his wife to help Kim with her image and confidence as a way to disguise their affair. The infidelity and embarrassment put a strain on their marriage. B.I.G. also had an affair with rapper, Charlie Baltimore.
Things worsened when B.I.G.'s former friend turned enemy, 2pac Shakur, released a diss record, "Hit Em Up," claiming that he slept with Evans. Though Evans denied it, the ongoing issues with B.I.G. on top of 2pac's allegation caused further division.
In the same Vibe Magazine interview, B.I.G. spoke of how rushing to marry Evans backfired. "Maybe she won't admit it, but I will. We should have got to know each other and then got married," he explained. "The relationship kind of dissolved, but we're still going to be friends."
Faith Evans says she and The Notorious B.I.G. were not on the best terms at the time of his death
After "Hit Em Up," Evans and B.I.G. spent less time together. They went through a period of being in an on-again-off-again relationship but could never get back on track. They spent one final Christmas together that Evans wrote about in her memoir, Keep The Faith, but she found out B.I.G. was still seeing other women.
Evans eventually became pregnant with the couple's first child and B.I.G. publicly denied that he was the father, causing more tension between the two of them. They split and Evans began dating another man, Todd Russau, who would become her second husband down the line.
Despite the turmoil, the love between Evans and B.I.G. was still there. In her November 10 episode of TV One's Uncensored, she revealed details of her last run-in with her late husband. While attending the same industry party at the Peterson Automotive Museum in Los Angeles, friends in Evans' entourage spotted B.I.G. and asked Evans if she would go and speak to the rapper. She admitted that being prideful prevented her from approaching B.I.G. She became surprised yet happy when B.I.G. sent a member of his entourage to speak on his behalf.
"He made sure he sent Cease over to where me and my friends were," she said. "He [Cease] said that B.I.G. said what's up to me and I told him to tell him [B.I.G.] the same."
After leaving the party, she heard of a nearby shooting and that B.I.G. was involved. When she got to the hospital, the doctor informed her that her estranged husband did not make it. Evans immediately stepped into wife mode. She identified his body at the coroner's office and took the responsibility of making the difficult phone call to her mother-in-law to break the painful news. Evans also played a huge role in planning B.I.G.'s funeral and burial.
Having a somewhat pleasant final interaction with B.I.G. prior to his passing left Evans with a sense of closure. It was also revealed in the episode the B.I.G. made several attempts to reconcile with his family before he was murdered. She later paid tribute to her late husband on the song "I'll Be Missing You" with Diddy in 1997.