What We Know About Benicio Del Toro in 'Star Wars: The Last Jedi'
While we have been gifted little bits of information about Star Wars: The Last Jedi via the teaser trailer and the sizzle reel, there is still plenty we don't know. Disney has kept the movie more shrouded in mystery than anything they've done in recent memory. What is going on with Luke Skywalker? How will the major characters move on from the death of Han Solo? And what are Supreme Leader Snoke's intentions?
Then there is the new character, the mysterious "man in black" played by Benicio Del Toro. We scoured the internet to find out everything we could about Del Toro's character in The Last Jedi. Who is he and what is he going to do? Here is what we know so far.
1. They're calling him 'DJ' for now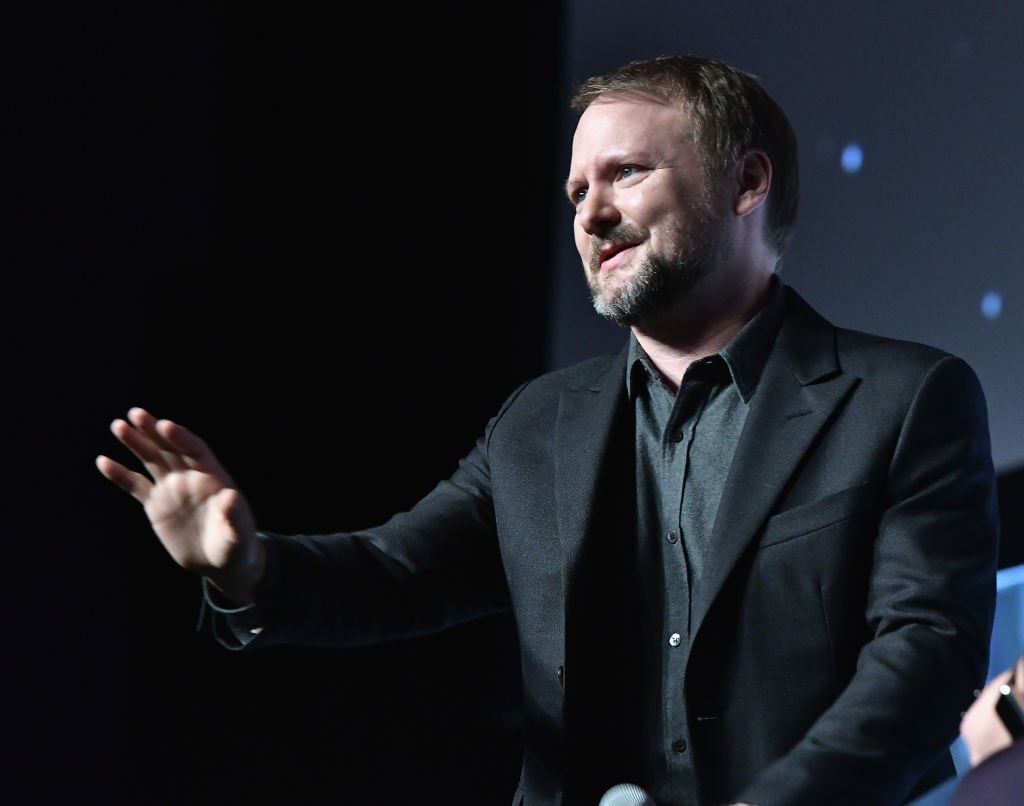 According to The Last Jedi director Rian Johnson, Del Toro's character does have a name: DJ. But whether or not that's his actual name or if it's just an acronym, well, that's not so clear.
"Yeah. Well, that's what we call him," said Johnson. But when asked whether DJ merely stands for something else, he responded, "It does, yeah."
What could "DJ" mean in the Star Wars universe? If the first letter stood for "Darth," that would be a significant thing to hide leading up to the movie. But there are some that are wondering if Del Toro's character's pseudonym might stand for Dark Jedi, which is a topic that the Star Wars canon has explored in recent years.

2. He's a hacker with no allegiance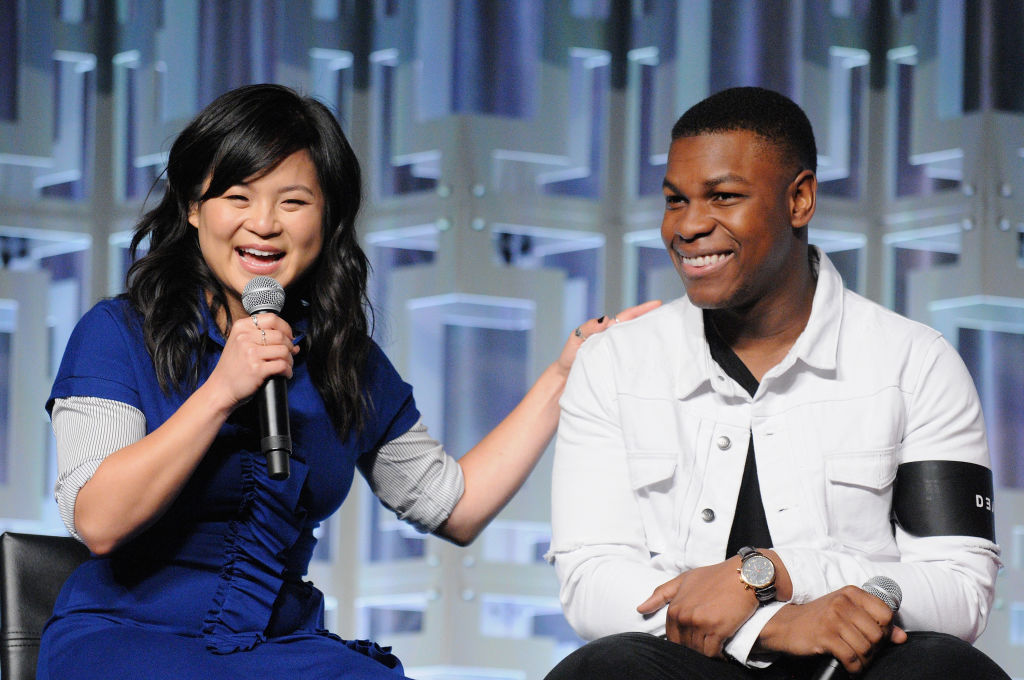 John Boyega and Kelly Marie Tran, who play Finn and Rose in the new film, recently did an interview with Entertainment Weekly in which they gave a little bit of insight into Del Toro's character and how they interact with him. As Boyega said of their characters' meeting:
We just need a codebreaker and he's the best in the galaxy. Unfortunately, he's very dodgy and only in it for financial gain. He doesn't fight for any side. He has distinct opinions. The Resistance bombs the First Order one day, the First Order bombs the Resistance on another. It's an ongoing war that will never end. For him, he's trying to benefit off of that — which doesn't make him the person you want to trust.
Tran followed up Boyega's comments with a little bit more on DJ. "When I was on set with that character, I felt like there was a tiger in the room, and I always had to be watching," she said. "Like an animal, at any moment he could do something, and I didn't know what."
Being known as a codebreaker, or a hacker as we might know them, helps us shed a little more light on DJ's purpose in The Last Jedi. Do Finn and Rose need his help for a mission? Do these characters find themselves in a situation where they have to trust each other to come out alive?
3. He is found on the casino city of Canto Bigh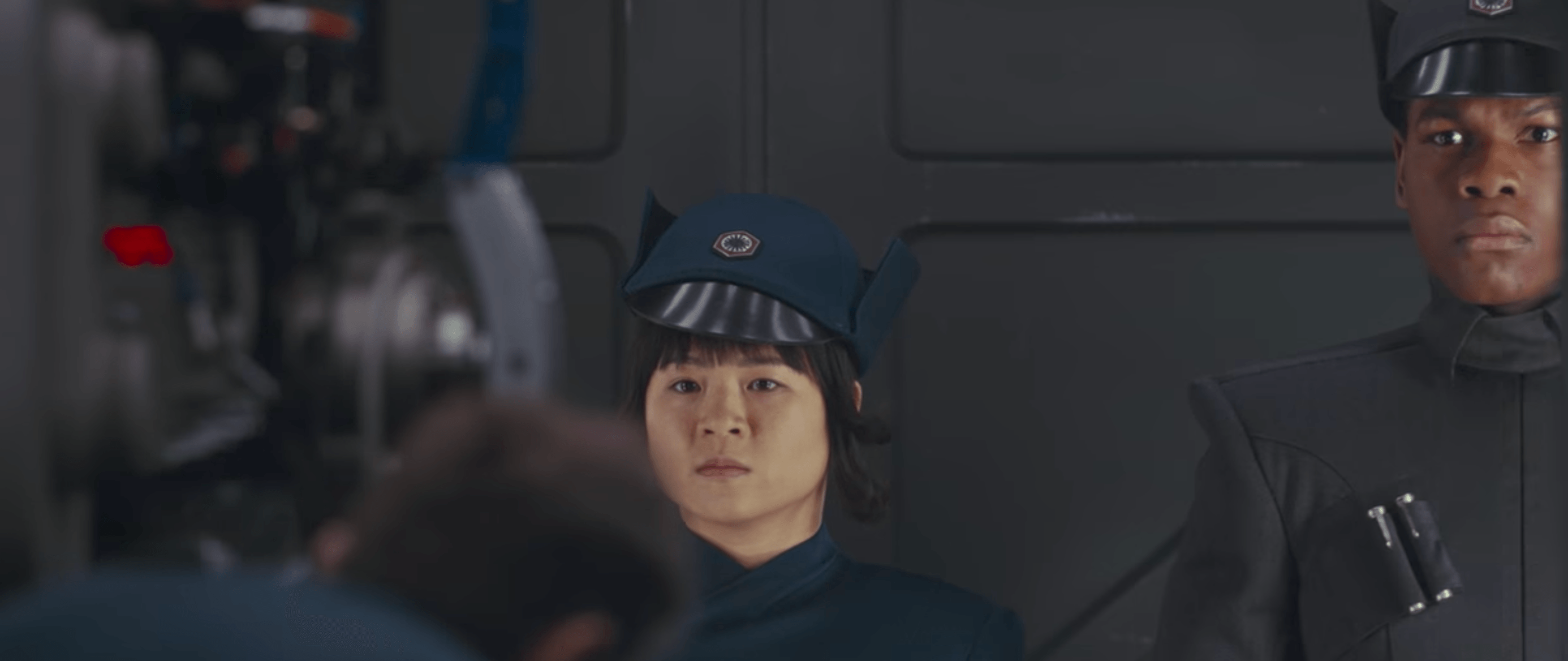 At one point in the movie, Finn and Rose go on a mission to the planet Cantonica. On the planet is a casino city known as Canto Bight, which is supposed to be like Las Vegas — if Las Vegas were filled with aliens. The whole idea is something a little different for Star Wars, and that alone is somewhat exciting. Think about Star Wars: The Empire Strikes Back's Cloud City, but with more gambling.
Supposedly, it is at Canto Bight where the Resistance heroes meet up with the mysterious DJ. Whether he's a resident of the casino city, just in town to play some games, or is some sort of prisoner that needs to be rescued is still unknown at this time. But it sounds like DJ's storyline with Finn and Rose picks up from there, and we're very curious to know how it might intersect with what's going on with Luke, Rey, Leia, and Poe later in the movie.
4. He's not necessarily a villain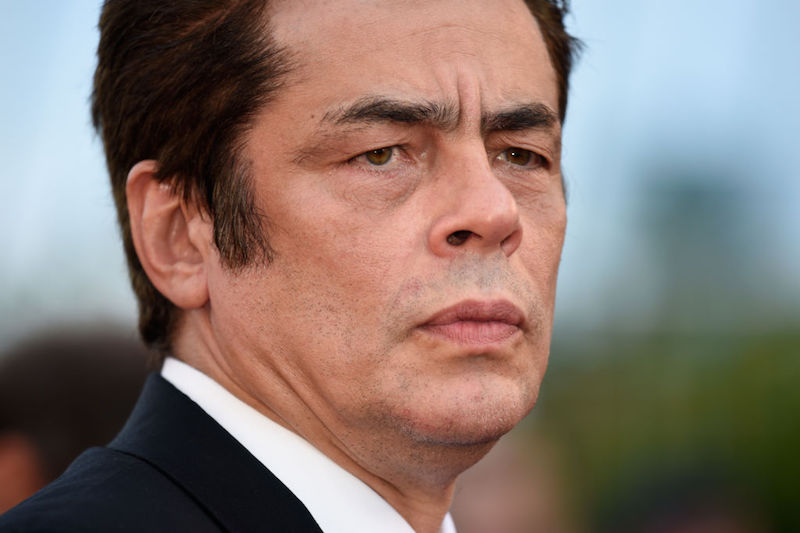 Early in production, Del Toro was telling people that he was playing a villain in The Last Jedi. But according to Entertainment Weekly, he recently did a 180-degree turn on that claim.
"I don't know if he's a villain," he said. "People are saying that, but it's like they read a different script than I read."
This could simply be an attempt at misdirection from Disney, which has tried its best to keep everything about the character under wraps. But based on what else we've already discussed, including the character's storyline with Finn and Rose, Del Toro may be right on that DJ is no villain at all. Could he be this film's Lando Calrissian, stuck in the middle with no real allegiance?
Tran's previous quote, about feeling like there was a tiger in the room during scenes with Del Toro's character, lead us to think that DJ is dangerous and maybe untrustworthy, but not necessarily a villain in The Last Jedi.
5. He's probably not Ezra Bridger from Rebels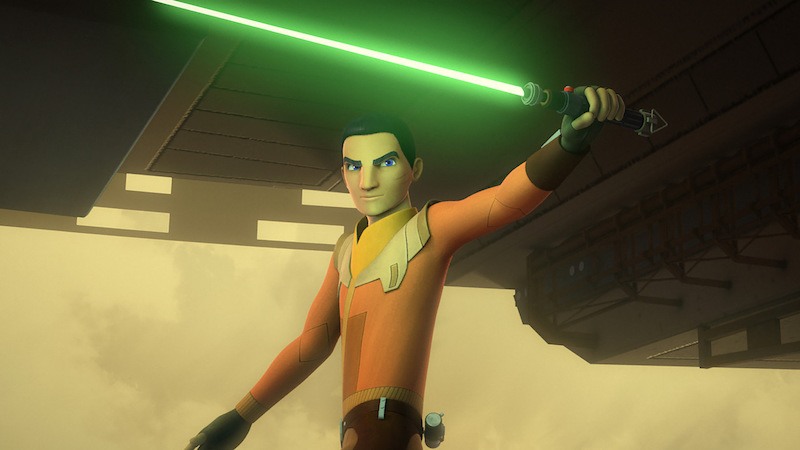 Early on, there were rumors that Del Toro's character may actually be Ezra Bridger, from the Star Wars Rebels TV series. With the popular series coming to an end with their fourth season this fall, the story of Bridger, Kanan Jarrus, and the rest of the characters has yet to be fully told. Considering how hard Disney has worked to intertwine Rebels into the main story — including some major Easter eggs in Star Wars: Rogue One — it wouldn't make any sense to simply have these characters disappear.
Johnson did confirm that DJ is not Ezra, so there's that. Of course, if Del Toro actually were playing a grown up Ezra — who many suspected to be a Dark Jedi — it's extremely unlikely that Johnson would confirm the theory.
So for now, we're left to wonder. But considering that Ezra has never been known as a hacker, we're going to lean away from this theory for now.
6. There is mystery surrounding the character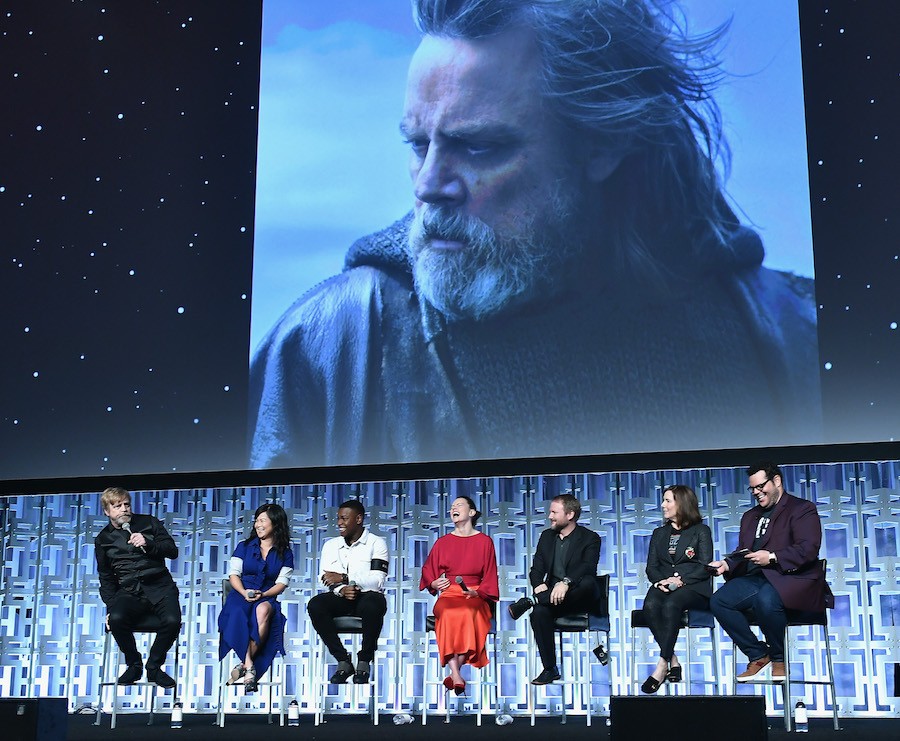 It's hard not to think that there's a reason why Disney has kept Del Toro's DJ shrouded in secrecy. While Tran and Laura Dern have new characters in The Last Jedi, much more information has been released on those two.
But according to Entertainment Weekly yet again, there is a new "official line" from Disney on the Del Toro's character. It reads: "DJ is an enigmatic figure whose tattered, threadbare clothes and lackadaisical attitude conceal a sharp mind and expert skills."
That's not really telling us much, other than that he's kind of a diamond in the rough. This kind of description could've been given for Han Solo at one point in the original trilogy, and we know that Harrison Ford's lovable smuggler ended up being one of the biggest heroes of the franchise.
Again, Disney is doing this purposely to tease our minds while telling us nothing. We're left with only our own speculation about DJ and his intentions.
7. Could he be someone we already know?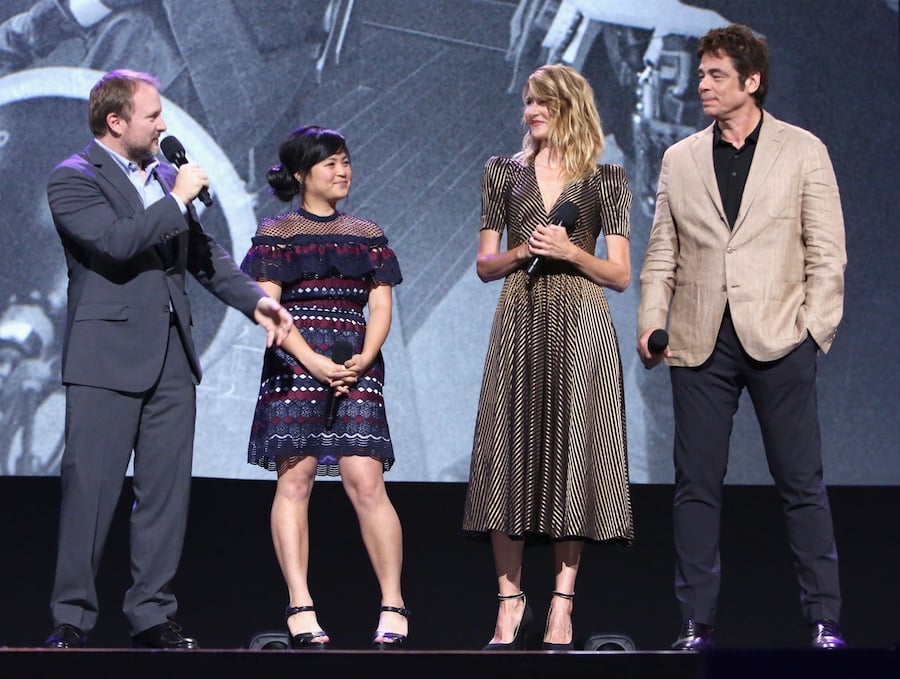 While we're speculating wildly, could it be possible that DJ ends up being someone we're already familiar with? Even if that's not Ezra Bridger, there are plenty of other great Star Wars characters that fans would love to see return or make their first appearance on the big screen. What if DJ is Boba Fett, having blasted his way out of the belly of the Sarlacc?
Okay, so that's quite a reach. But there are plenty of other great questions that we're wondering about DJ. Is there any tie between Del Toro's character and Supreme Leader Snoke? Does DJ have something to do with the Knights of Ren?
Until Disney leaks more information about this mystifying character, these questions will go unanswered. But at least it's fun to speculate.