What Whitney Houston's Mother Said About the Claims Her Daughter Was Molested by Dee Dee Warwick
The mother of Whitney Houston has reacted to the allegations that her daughter was molested as a child by her cousin.The claims about the late singer being abused were made in the new documentary titled Whitney, which was released in theaters on July 6. Although this film is the first one that has been approved by the star's family, Houston's mother, Cissy Houston, revealed that she did not hear about the molestation allegations until two days before the movie's screening at the Cannes Film Festival.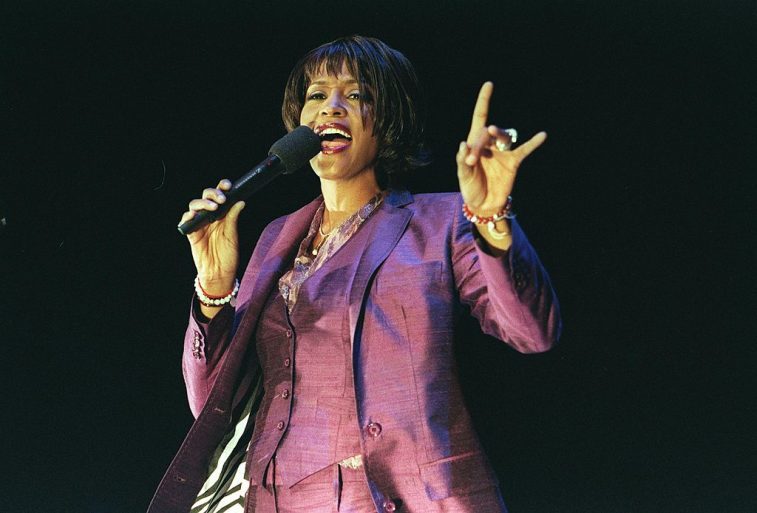 In the film, its alleged by Houston's longtime assistant, Mary Jones, that the "I Will Always Love You" songstress was molested by her cousin, Dee Dee Warwick. The alleged abuser, who is singing legend Dionne Warwick's sister, died in 2008.
"I was close to Whitney, she confided in me and I struggled tremendously deciding whether to share this secret or keep to myself," Jones told People. "I deeply love and respect Dionne, Cissy and their entire families, and my intention was never to embarrass anyone in the family, but rather to bring to light that Whitney was subjected to something painful and troubling as a child. And it's something that happens to other innocent kids and goes unspoken too much."
She continued, "I decided to share the story so that people might understand that throughout her entire life Whitney carried this with her, and the weight of it was immense. Whitney was a wonderful woman, an angel, and she did not drag herself down all alone–there was a cause."
Houston's brother, Gary Garland-Houston, has said that he was molested by Warwick as well.
In response to the disturbing claims, Cissy released a lengthy statement on behalf of herself and her niece, Dionne Warwick.
"We cannot overstate the shock and horror we feel and the difficulty we have believing that my niece Dee Dee Warwick … molested two of my three children," the statement read. "We cannot reconcile the Public's need to know about Whitney's life as justification for invasion of her privacy or the charge against Dee Dee, a charge which neither Whitney nor Dee Dee is here to deny, refute or affirm. How I wish I could ask Dee Dee and Nippy what happened, but this film distinguishes itself from the other films about her by spreading rumor, innuendo and hearsay; leaving questions to which I'll never have the answers."
Cissy added that she knows "after people have seen the film they will draw their own conclusions and we are not trying to change that. We just want people to know there is another side."
Whitney also touches on a few other topics that fans have questioned including her long-rumored sexual relationship with best friend Robyn Crawford, her volatile marriage to Bobby Brown, and what really happened the night of Clive Davis' annual Pre-Grammy party when she was found dead in a Beverly Hills hotel room.
"If I could, I would tell her, 'I, along with millions of others, deeply feel the pain that took your life," Davis said. "But your greatness will forever inspire.'"