What Will Happen to the Throne When Queen Elizabeth Dies?
Queen Elizabeth II has been the longest reigning monarch in the history of the United Kingdom. It's definitely an impressive feat that even many royals in other countries have not been able to accomplish. However, as the queen is approaching her mid-90s, many people are starting to ask about the inevitable – what will happen when the country's beloved monarch passes away?
The government will carry out "Operation London Bridge"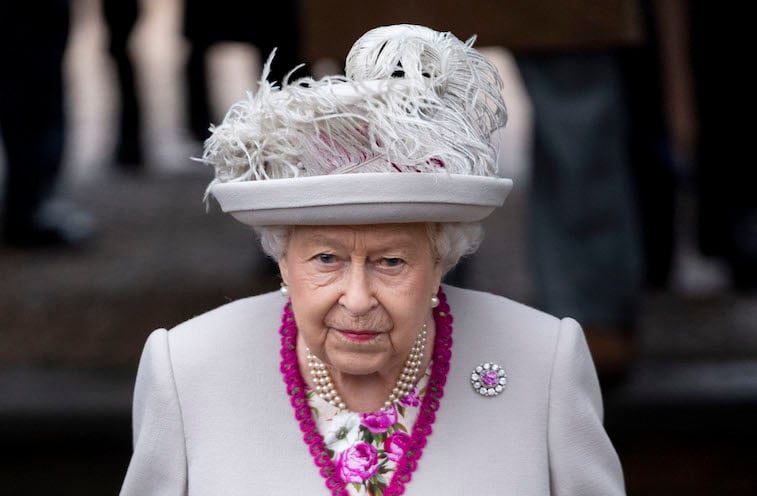 "Operation London Bridge" is the code name for the plan that has been set up specifically to deal with Queen Elizabeth's death. It is practiced and updated often in order for the government forces involved to carry it out smoothly should the time come.
First, the news will be given to important officials, such as the prime minister of the United Kingdom, via a predetermined code phrase. Afterwards, the media will be informed and several channels will have to switch their programming schedules to ones specifically prepared for this situation (that is, many documentaries will be shown and absolutely no comedic or offensive content is allowed).
There are different procedures in place depending on where the queen happens to die, but in all circumstances, her body will be moved to London.
There will be a public funeral
The queen's body will lie in state at Westminster Hall, where the Houses of Parliament typically meet, for the public to come pay their respect. When the Queen Mother died in 2002, around 200,000 visitors showed up at Westminster Hall. The number is expected to be higher for Queen Elizabeth II given her popularity.
After several days, there will be a state funeral at Westminster Abbey before the queen's coffin is moved to her final resting place. It is likely that she will be buried at St. George's Chapel in Windsor Castle, where her parents and sister have been laid to rest.
The procession to Windsor will be a full-on state funeral with troops lining the street, gun carriage surrounding the coffin, and leaders of various other countries attending. It will be a much bigger even than the funerals of Princess Diana in 1997 or the Queen Mother in 2002.
Prince Charles will ascend the throne soon after her death
On the day that Queen Elizabeth dies, Prince Charles will make a speech addressing the public in the evening. Then, at 11 A.M. the next morning, he will be sworn in as the next monarch. There will be a royal salute to welcome the new king.
However, his coronation will not happen until after the mourning period for Queen Elizabeth has passed, and that could possibly take months. In fact, when Queen Elizabeth's father, King George VI, died in February of 1952, the mourning period lasted more than one year, which means that she did not have her coronation until June of 1953.
Having a new monarch also means a lot of changes will take place in the United Kingdom. Most notably, a new national anthem will be sung. Additionally, new money and postage stamps will have to be printed.
Prince Charles might also make changes to the succession line
It has been said that Charles has plans to "slim down" the monarchy once he becomes king. Currently, there are a number of royals who are able to enjoy perks and privileges of their status despite not being in the position to inherit the throne any time soon. This includes Charles' three siblings and their children. Under Charles' wishes, however, those who are not his direct descendants might have to start living more as private citizens and not members of the royal family.
During Queen Elizabeth's Diamond Jubilee in 2012, the famous family gathering on the balcony of Buckingham Palace only included a few people as opposed to the 2002 Golden Jubilee which showed twenty family members. Prince Andrew, Charles' younger brother, famously has been at odds with the heir to the throne for this reason, feeling that he and his daughters are being pushed to the side despite having been a big part of the royal family for decades.
Regardless of what happens, it is clear that Queen Elizabeth's death will bring forth numerous changes within both her country and family.