What Will Meghan Markle's Title Be When Prince Charles Becomes King?
It's not something anyone likes to think about but there will come a time when Queen Elizabeth II is longer with us and her son, Prince Charles, will become king. And it's no secret that when that time comes a lot will change. What many people have questions about is what changes there will be within Charles' immediate family.
We know William and Kate Middleton's lives will be impacted as they prepare for their roles as the future king and Queen Consort. But what about Prince Harry's wife, Meghan Markle? Since she doesn't have the same role Middleton will, how will things for her be different, and when her father-in-law is king what will her title be? Here's the answer to that as well as what the Duchess of Cambridge's new title will be.
What Kate Middleton's title will be when Charles is king?
When she married Prince Charles and Princess Diana's oldest son in 2011, Kate Middleton became the Duchess of Cambridge and once William's dad ascends the throne she'll get another regal title; one you've probably heard before.
When Charles is king, William will then likely receive his dad's Prince of Wales title making his wife the Princess of Wales, a title previously held by Diana.
Will Markle's title change when Charles is king?
Meghan Markle also got her regal title when she married a prince, however, because Harry is not Charles' oldest son his Duke of Sussex title does not need to be changed.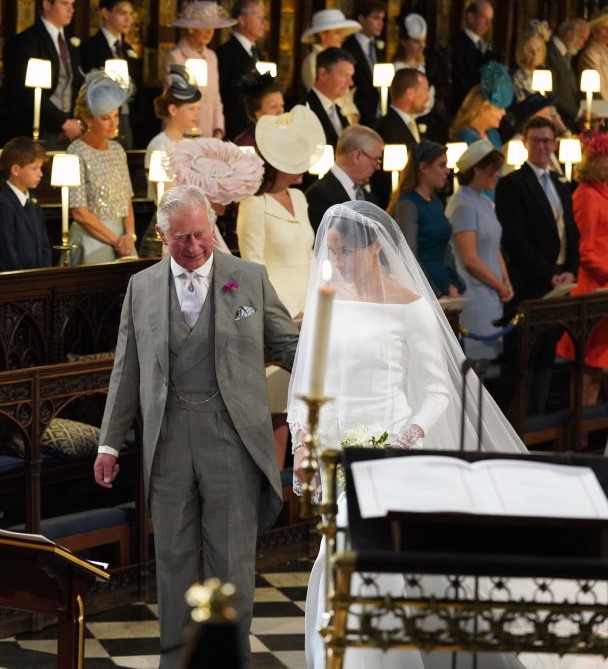 Therefore as The Express noted, when the Duke of Cornwall is crowned king Markle will remain the Duchess of Sussex unless Charles decides to gift her and Prince Harry with another title. If Charles does not choose a new dukedom for his youngest son, he and Markle will be the Duke and Duchess of Sussex for the rest of their lives.
How Markle's life will change once Prince William becomes king?
While there may not be any title change for the retired actress in the future some things will change for Markle when there is a new monarch especially when that person is William.
Once she's actually the sister-in-law of the monarch, Markle and her husband's royal duties will increase and they will likely attend more functions than they do now.
"She will take on duties on behalf of the monarch as we see the royals do today for the queen," Grant Harrold, a former butler for the royal family, told The Express.
When William is on the throne he will host many gatherings with numerous guests including some head of states and Markle and Harry will be expected to attend those engagements.
Another thing that will change is where her son, Archie, and any of her future children fall in the line of succession to the throne. They will move up accordingly until Prince William's children start having kids of their own.
Read more: Royal Fans Think Michelle and Barack Obama Are Baby Archie's Secret Godparents