When the Queen Dies, What Happens to William and Kate? Or Harry and Meghan?
Queen Elizabeth II has put a lot of thought into what will happen when she dies. She has instituted a few rules that the royal family, the BBC, and even the British public will have to follow. Queen Elizabeth II also has a secret plan for what will happen in the days after her death. And she's already thought about how the British monarchy will change when she dies. But when the queen dies, what will happen to Prince William and Kate Middleton? And what about Prince Harry and Meghan Markle?
Here's what you need to know about how life will change for the beloved young royals once the longest-reigning British monarch is no longer on the throne.
1. Prince William won't become king, but he'll get one step closer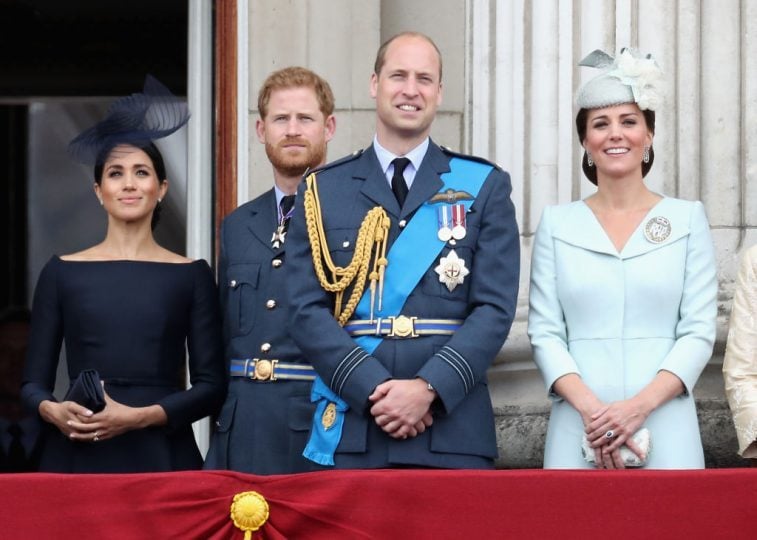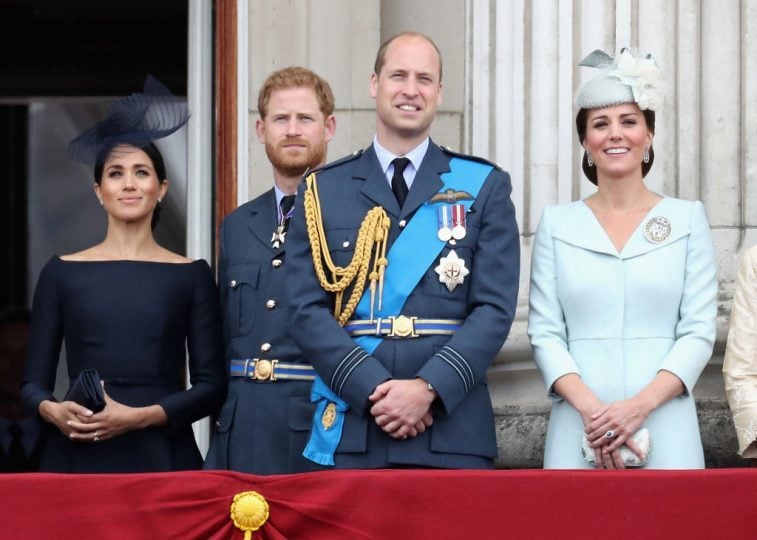 When Queen Elizabeth II dies, the line of succession to the throne dictates that Prince Charles will become king. Of course, most British citizens don't particularly want Charles to become king. But he's been groomed his entire life for the role.
Some people speculate that Charles could abdicate, stepping aside to allow Prince William to become king instead. Either way, William is destined to become king, but Charles is the one who's currently next in line to the throne.
2. William and Kate will become the Duke and Duchess of Cornwall
As Hello! Magazine reports, Prince Charles's coronation will also result in a title change for Prince William and Kate Middleton. Currently the Duke and Duchess of Cambridge, the two will become the Duke and Duchess of Cornwall, inheriting the title from Charles.
Along with the new title, William will also inherit the Duchy of Cornwall, a vast portfolio of properties and investments that funds the public, charitable, and private activities of the Duke of Cornwall and his family.
3. Kate could get the same title as Princess Diana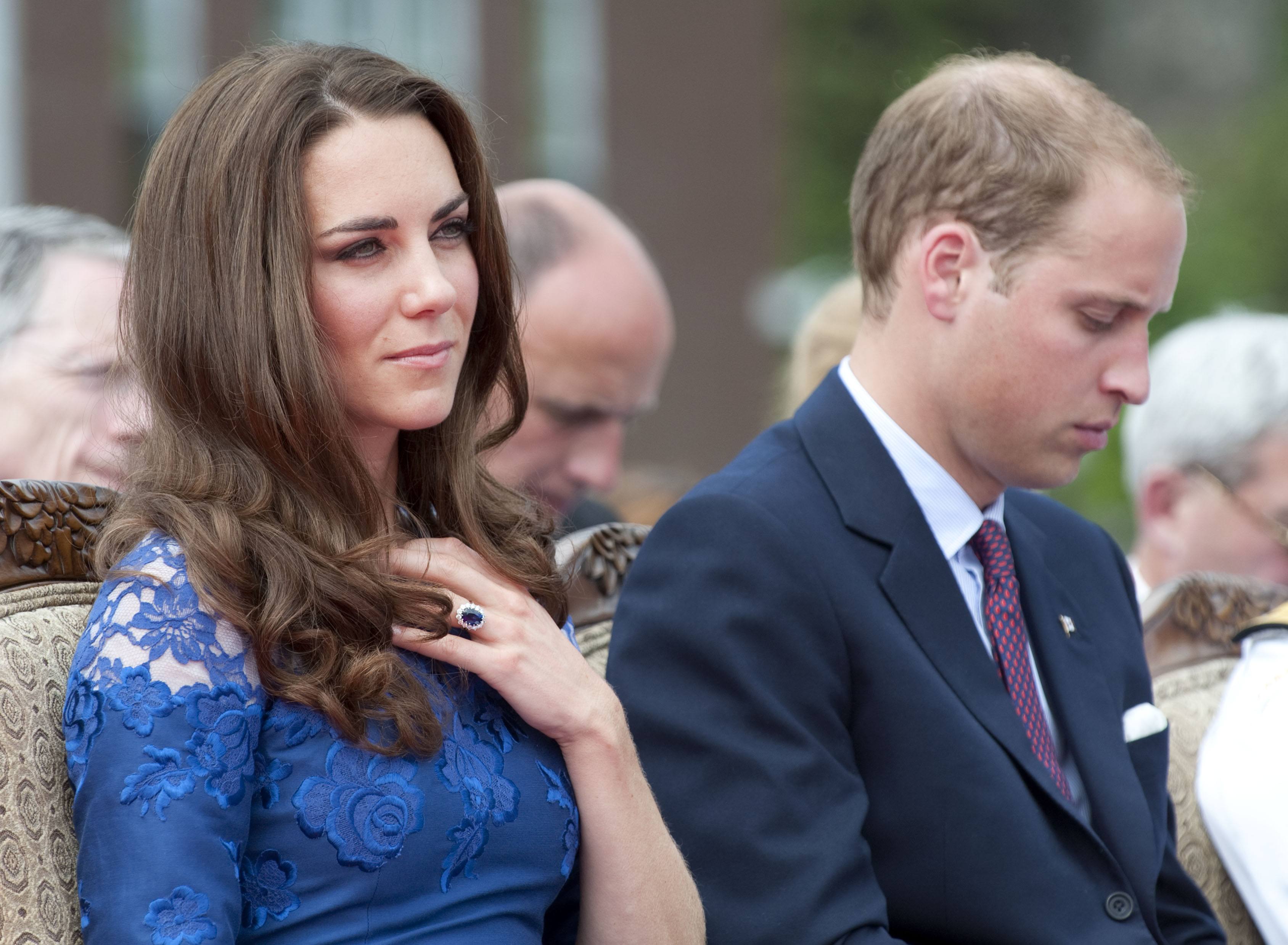 After Prince Charles becomes king, Prince William is likely to become the new Prince of Wales (though he won't get the title automatically). It's the title bestowed upon the heir apparent, and one that Charles has had for decades.
When Charles was married to Diana Spencer, she had the title of Princess of Wales. The Mirror notes that when Prince William becomes the Prince of Wales, Kate Middleton could become the Princess of Wales, adopting the name "as a tribute to the mother-in-law she never met."
4. William and Kate may have to move
Many have speculated that when the queen dies, it's likely that William and Kate will need to make Kensington Palace their full-time residence. The couple and their young children currently split their time between a country home in Norfolk, called Anmer Hall, and Kensington Palace in London. They're expected to use Kensington Palace as their home base when they take on more royal duties.
5. But Meghan and Harry likely won't have to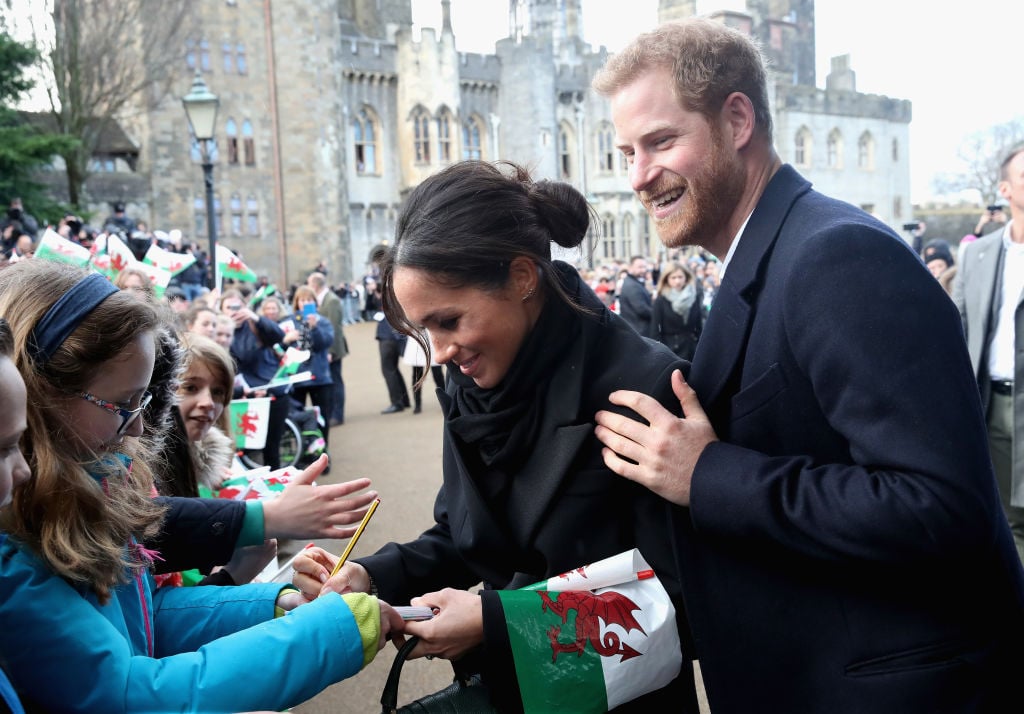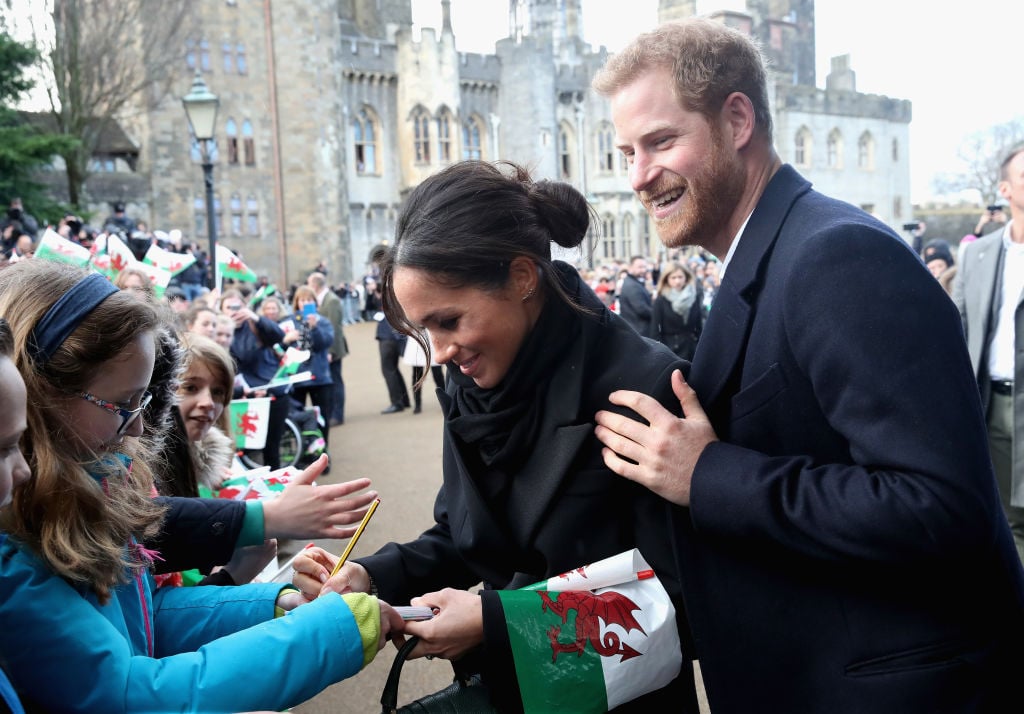 Prince Harry and Meghan Markle live in Kensington Palace, along with many other members of the royal family. And when the queen dies, it's unlikely that Meghan and Harry will need to pack up their things and move to a different residence. Kate and William would be moving to live permanently in London, where Harry and Meghan already reside full-time.
And as Vogue notes, neither William nor Harry is expected to move into Buckingham Palace, which Charles plans to turn into "monarchy HQ" or a museum instead of living there.
6. Harry will have more responsibilities to the Commonwealth
While Prince Charles will succeed Queen Elizabeth II as the head of the Commonwealth, Prince Harry is likely to take on some extra duties when the queen dies, too. The Telegraph reported early in 2018 that Harry "will play a more prominent role for the Commonwealth in the near future."
A source told the paper that "Deploying Harry is very important." The source added that Harry would make the Commonwealth "more relevant" when he takes on a responsibility to "re-energize" it. And the Commonwealth will certainly need a lot of attention when the queen dies. As Metro notes, "some of the 53 countries could choose to sever ties" with the Commonwealth after Elizabeth's death.
7. Meghan and Harry will have busy schedules — at least until George, Charlotte, and Louis can take on royal duties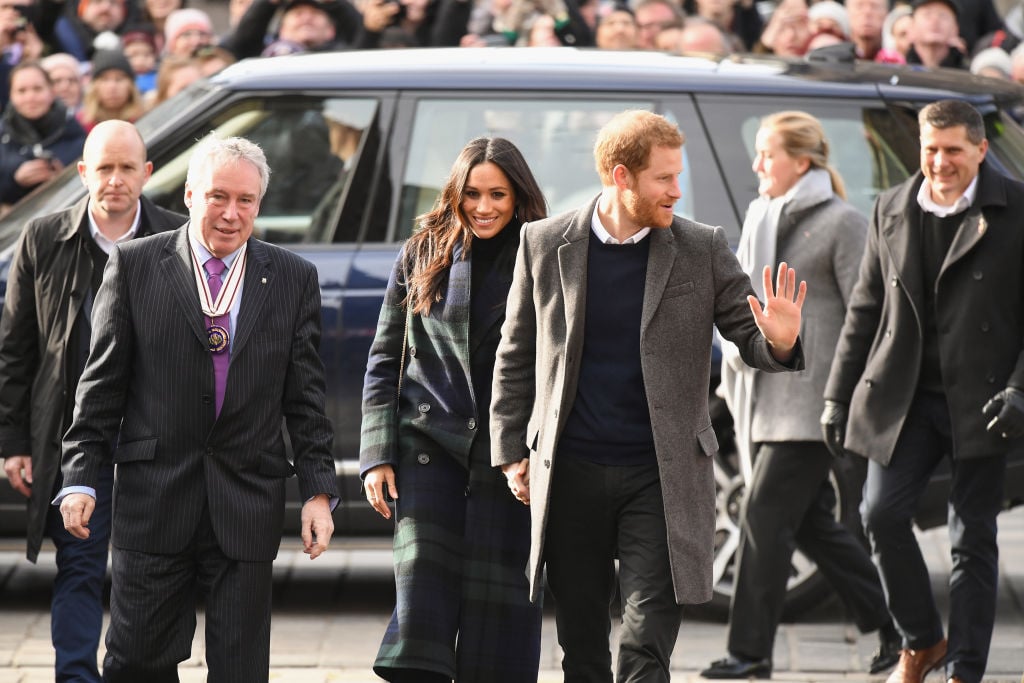 Prince Harry and Meghan Markle are also expected to take on a lot more royal duties when the queen dies, and Prince Charles becomes king. MSN reports that Prince Charles plans to split most of the royal family's duties with his wife and sons, essentially sidelining more "peripheral" members of the family.
"Harry was also William's 'spare' for over 30 years and will continue to support his brother, father, and grandmother until George, Charlotte, and the new baby can take on royal duties," MSN notes. The publication adds, "This ensures that 'peripheral' royals will not be supported by public funds and will need to make their own money."
8. Meghan and Harry's children may not get royal titles
If Prince Harry and Meghan Markle choose to have children, those children would have plenty of privileges. But royal titles may not be one of them. The Independent reports that any child of the duke and duchess of Sussex won't automatically have a royal title. (Meaning they'd be a lord or lady, but not a prince or princess.)
The same thing applied to William's children. But Queen Elizabeth II decreed that George, Charlotte, and Louis got their titles as HRHs. However, if the queen isn't around to confer those titles, Meghan and Harry might decide to forego them.
9. They may all be seen as outdated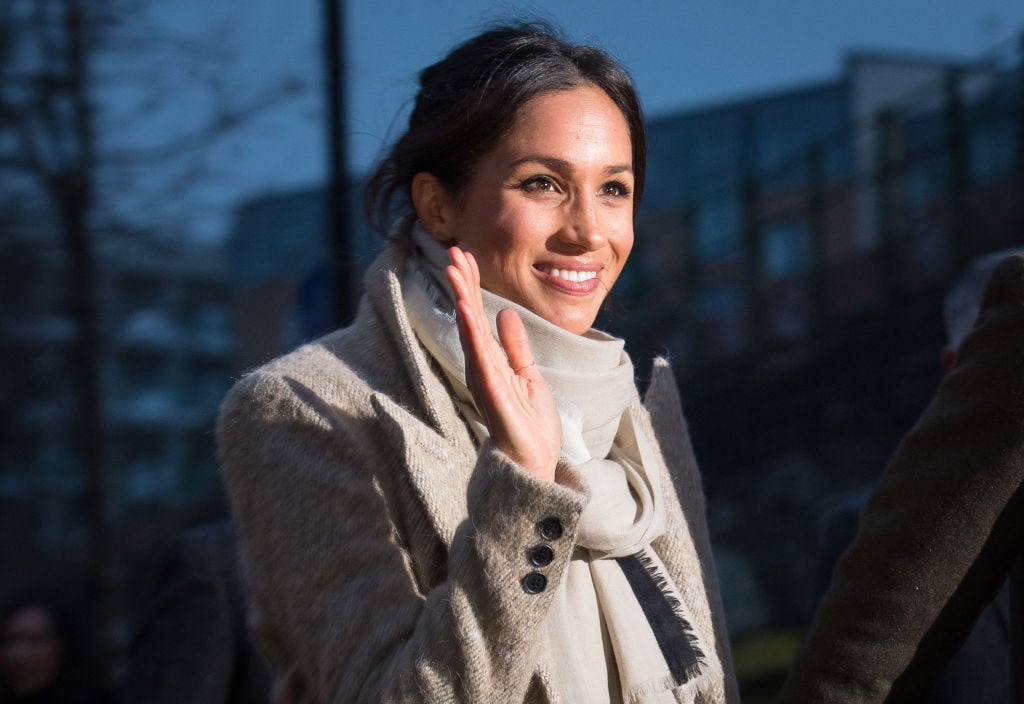 It doesn't seem like much of a stretch to say that everybody is obsessed with the British royal family right now. (At least in the United States.) But as Metro points out, things could change when the queen dies. "Her death could also cause a rise of republicanism here in Britain," the paper notes.
"While there is still strong support for the Royal Family, many see it as an outdated tradition. Depending on Charles' rule, people may call for the Monarchy to be abolished altogether." Many people already think the monarchy is "an outdated anachronism" and some contend that "To be modern, you must cease to be royal." Expect to hear more about this debate when Queen Elizabeth II is no longer around.
Read more: These Amazing Photos Reveal What Queen Elizabeth II and Prince Philip Looked Like When They First Got Married
Check out The Cheat Sheet on Facebook!