This Would Make 'The Pioneer Woman' Ree Drummond End Her Show
If you're a fan of The Pioneer Woman star Ree Drummond, you probably look forward to getting new recipe ideas each week. The Food Network star has a strong following, which makes The Pioneer Woman one of its highest-rated shows. Most fans hope the show will never end. Unfortunately, Drummond said she would end her show if one thing ever happened. Here's what would make The Pioneer Woman star Ree Drummond end her show.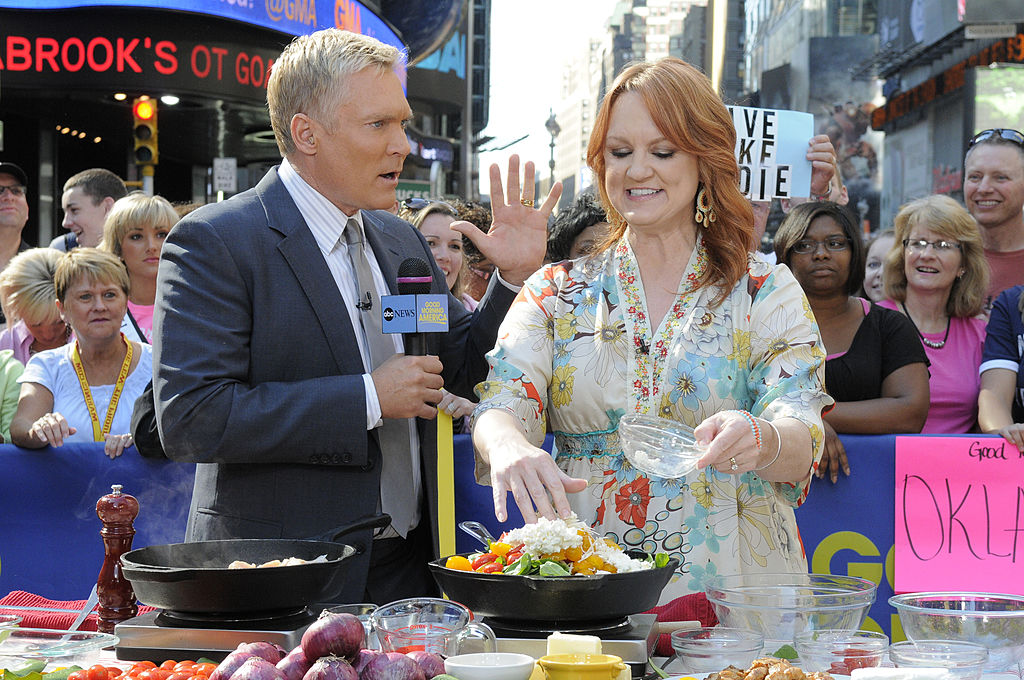 Ree Drummond said she would end The Pioneer Woman if this happens
In an interview with Us Weekly, Drummond discussed what would make her call it quits. She said she keeps her family in mind when it comes to making career decisions. For Drummond, it would be time to hang up her cooking tools if the TV show schedule wasn't working out for her family. Here's what she had to say: "We've always approached the show with an open mind. I don't have a checklist of things that would make me stop doing it," said Drummond. "We just reevaluate and make sure it's working for our family."
Fans once thought The Pioneer Woman Ree Drummond was ending her show
At one time, fans were worried Drummond was ready to end The Pioneer Woman cooking show. There was a rumor going around that the star was done with the show. How did this rumor get started? On The Pioneer Woman blog, Drummond said there was a rumor going around on Facebook, and that someone people were saying she left the Food Network to start a completely new business:
There is a wacky rumor circulating around Facebook that I have decided to quit my Food Network show and devote my life to selling facial cream. The source of the rumor is an unscrupulous company trying to trick people into buying (you guessed it) facial cream. I have nothing to do with this facial cream (please don't buy it!), and more importantly: I am not quitting my Food Network show! On the contrary: I'm just getting warmed up, man! The past seven years have just been one gigantic dress rehearsal!

You want recipes, cookbooks, pretty plates, pans, and Basset Hound cookie jars? Head my way! You want facial cream? Head to Walmart, Ulta, Sephora, or a department store. Don't head to Pioneer Woman.
Ree Drummond has several businesses in addition to her Food Network show
Drummond has much more than a cooking show on the Food Network. She also has several businesses and brand partnerships. Drummond currently has a hotel, restaurants, a magazine, blog, books, and a Walmart collection and food line. She even has her own Barbie Doll.
The Food Network star opened the Boarding House, an eight-room hotel, in 2018. Each of the eight rooms has a different theme. Drummond said her husband, Ladd Drummond (affectionately referred to as The Marlboro Man), was the main person behind the hotel project. The Pioneer Woman has restaurants in her hometown of Pawhuska, Oklahoma. She has a bakery, deli, and retail store called The Mercantile (it's just down the street from her hotel), and a pizzeria named P-Town. She also has plans to open a steakhouse.
Read more: 'Pioneer Woman' Ree Drummond's Worst Recipes According to Viewers
Check out The Cheat Sheet on Facebook