What Would Princess Diana Have Liked Most About Meghan Markle?
Meghan Markle's critics may have several bones to pick with her. But one of the people who matter most would definitely have a wildly different opinion of the controversial addition to the royal family.
There has been a lot of speculation about whether Prince Harry's late mother, Princess Diana, would have approved of Markle.
Many news outlets, royal specialists, fans, and insiders have all said that Princess Di would absolutely adore Markle. But the biggest green light comes from Prince Harry himself.
According to him, his beloved mother would be "over the moon" with his new wife and the pair would definitely have become "thick as thieves" in no time.
What would the late Princess have loved most about her darling daughter-in-law?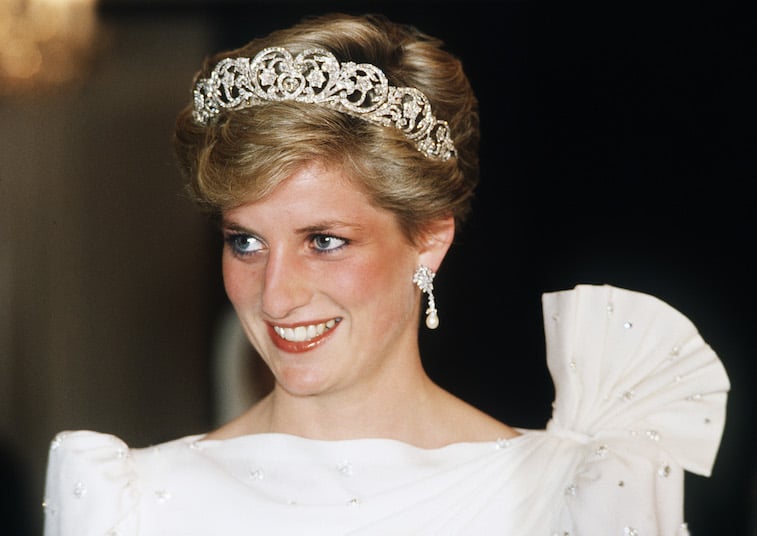 5. Princess Diana would appreciate Markle's impeccable fashion taste
The world may have had to bid the beautiful Princess Diana adieu far too early but she's certainly left her mark on the fashion world. In fact, Princess Di's enviable wardrobe is currently the most timeless (and most copied) collection of clothing ever.
Well, as it turns out, her daughter-in-law is also turning heads of not just fans but some of the biggest fashion designers worldwide. Markle has managed to piece together perfect outfits running the gamut from ripped jeans to classically tailored gowns.
She constantly steps out in eye-popping colors, controversial off-the-shoulder pieces, and heels that your average woman would run away from! Just like Princess Di, everything she rocks flies off the shelves.
The best part of all of this is that Markle is her own stylist — something her mother-in-law would definitely appreciate. Oh, and it doesn't hurt that the controversial Duchess pulls quite a bit on inspiration from Princess Diana's own classic taste!
4. She'd also love that Markle marches to the beat of her own drum
The Princess of Wales, much like Markle, wasn't hesitant to bend and break royal rules. The best part — she was extremely open about her independent streak. Ultimately, Princess Diana relied on her own conscious when it came to making choices. A decision that really rubbed her fans the right way!
Markle is very much following in her mother-in-law's footsteps. She's committed quite a few royal faux pas while she's been rocking the Duchess title.
Princess Di did things like send Prince Harry and Prince William to public school to foster their connection with the world outside of the royal family. This was a huge deal! Prince Harry and Markle requested separation from Buckingham Palace, another bold move.
Markle has thrown fashion rules on the back burner, just like Diana as well as applied her own train of thought to the royal rule book when deciding what she should follow. While it's angered some royalists, Princess Diana would definitely be able to see herself in the former Suits star.
3. Markle's ability to stand strong in the face of adversity would impress her
Just like Markle, Princess Diana had to stand under the harsh spotlight of the press. When Charle's cheating ways with Camilla Parker Bowles surfaced, everyone went wild. Gossip about Charle's adultery and the impending divorce was all over the news and there was no way for Princess Di to really catch a break.
While Prince Harry hasn't been caught cheating, Markle's existence as a royal has brought on so much attention she's going through the same thing.
Despite the Duchess being the target of so much bullying and hate, she manages to stand strong and continue on her own path to success and happiness. Her mother-in-law would undoubtedly praise Markle as she understands what it's like to be so heavily scrutinized.
2. As well as her unshakable work ethic
Even if Markle's steadfast nature failed to impress, her hardworking nature certainly would. Markle doesn't just work hard, evident by her tackling Royal duties in her third trimester, she is extremely devoted to anything and everything she cares about.
The Duchess of Sussex has both been granted and taken on patronages that align closely with the issues that she's most determined to change. This includes woman empowerment and environmental preservation among a sea of other causes.
1. But most importantly the Duchess of Sussex makes her son happy!
Prince Harry may have only been 12 when his mother passed, but he certainly recalls the relationship of his parents. While his beloved mum was married to Prince Charles he could see the pain in her eyes. It was the existence of her beautiful boys that instilled joy in her and kept her going. As a result, both Prince Harry and Prince William were "mama's boys," when their mom unfortunately passed.
Not only has Markle been the support he's needed all his life, but she's also brought with her an immeasurable amount of happiness. Considering her own volatile marriage, as well as the love she has for her children, it's no secret that Princess Di's favorite thing about her daughter-in-law would be just how happy she makes her son!