What Would Princess Diana Think of Prince Charles Marrying Camilla Parker-Bowles?
It doesn't take a genius to figure out that Princess Diana was not a fan of Camilla Parker-Bowles. After all, the British socialite was carrying on a not-so-secret affair with Diana's husband, Prince Charles, and what's worse is their relationship was more than just physical. Charles and Camilla were in love with each other, and Princess Diana was insanely jealous.
Prince Charles and Princess Diana divorced in 1996 after being separated for years. Just one year later, Diana tragically lost her life in a car crash in Paris. However, many royal fans are left wondering just how she'd react to Prince Charles and Camilla's enduring relationship if she was still alive today.
Princess Diana's marriage was doomed from the start
To understand the royal drama, you need to go back several decades and understand why Prince Charles didn't just marry Camilla in the first place. After all, he was smitten with her from their first meeting in 1971 and it appeared the feeling was mutual. So why did it turn out so disastrously?
Well, Prince Charles' father Prince Philip had a lot to do with that. Rumor has it he pressured his son, the future reigning monarch, to find himself a more suitable bride from a good aristocratic lineage. Plus, he wanted his son to marry a virgin.
"In a case like yours, the man should sow his wild oats and have as many affairs as he can before settling down," Lord Mountbatten told his son. "But I think for a wife he should choose a suitable attractive and sweet-character girl … I think it is disturbing for women to have experiences if they have to remain on a pedestal after marriage."
The affair made Diana extremely depressed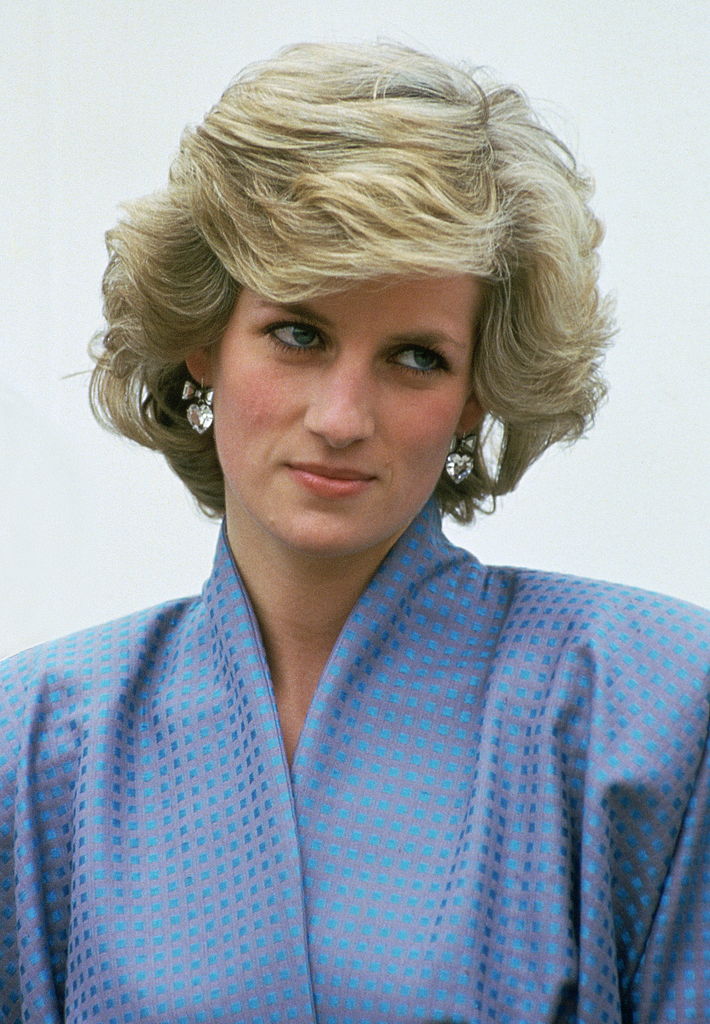 Some speculate that Prince Charles never really loved Princess Diana but rather assumed he would grow into affectionate feelings eventually. As we all know, that never happened. It doesn't excuse his actions—but the lack of love on his part at least explains why he began an affair with Camilla.
Prince Charles insists that he didn't rekindle the connection with his former girlfriend until 1986 when it was obvious to him that the marriage was falling apart (so he says). He covered up the affair with the help of his bodyguards, but eventually it all became public knowledge.
Princess Diana even confronted Camilla about it. As Diana explained, "I said, 'I know what's going on between you and Charles and I just want you to know that."
Camilla then replied, "You've got everything you ever wanted. You've got all the men in the world fall in love with you and you've got two beautiful children, what more do you want?'" The princess said, "I want my husband. I'm sorry I'm in the way … and it must be hell for both of you. But I do know what's going on. Don't treat me like an idiot.'"
Though Prince Charles didn't love Diana, she did have feelings for her husband and felt betrayed by the affair. That's why it's hard to believe she'd be celebrating the happy couple now.
It's possible Diana would have moved on too
While the possibility of Princess Diana serving as matron of honor at Charles and Camilla's wedding or hanging out at their house for cocktails is slim to none, it is easy to imagine she may have accepted their relationship eventually. The biggest determining factor for this? Her own happiness.
It's much easier to be happy for someone else when you're happy yourself. When Princess Diana passed away, she was in a relationship with Dodi Fayed, and royal insiders say she was finally happy to be building a new life with him. If those good feelings remained, then it's possible Diana could have found it in her heart to forgive her ex-husband and his lover.
In the end, we'll never know how things would have played out. But at least we know Princess Diana is finally at peace and Prince Charles and his bride have found contentment for life.