What You Need To Know About 'Legends Of Tomorrow' Before Season 5 Begins
Are you ready for Legends of Tomorrow season 5? Probably, if you're a fan, you don't want to wait any longer. Luckily for you, we have some information about the upcoming season of the zaniest superhero show ever.
Last season, the Legends had to capture magical creatures and defeat the demon Neron. They were able to do so, but not without a cost. As is often the case on Legends of Tomorrow, after solving one problem, the Legends created another.
What will the 'Legends of Tomorrow' heroes have to deal with in season 5?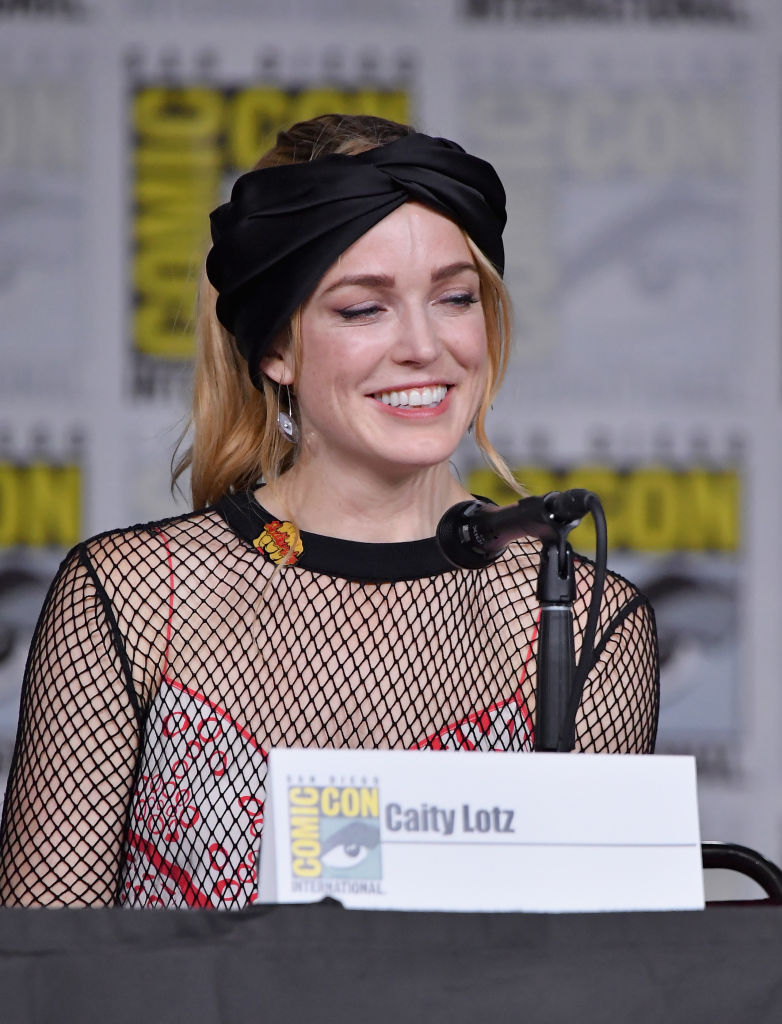 Led, as always, by their captain Sara Lance —portrayed wonderfully by Caity Lotz, the Legends will be in for some rude awakenings in season 5. First of all, let's review how they got here. Astra Logue, the young woman who Constantine failed to save, stole the souls of several infamous historical figures at the end of season four. These historical figures will then pop up throughout history and the Legends will have to clean up the mess that this creates.
According to executive producer Phil Klemmer, "[he wants] to get back to more bread-and-butter time travel." However, we are sure that the show will be anything but plain. It is Legends of Tomorrow, after all. Season 5 will also feature Zari's brother Behrad and a very different Zari.
Not everything works out for the Legends
As is mentioned before, Zari will be very different this season. Since the timeline where she lost her brother was erased, she turned out to dislike him. According to Klemmer, this will mostly be due to fighting over the totem. He says that since "there's only one totem" and the two siblings have to fight for it, there is "all this animosity and bitterness between them."
Poor Zari! She doesn't even know what she's missing. Poor Behrad! His sister doesn't like him.
Zari and Behrad are not the only difference coming up this season. Season 5 will also see the departure of two series regulars, Brandon Routh — who portrays Ray Palmer — and Courtney Ford — who portrays Nora Darhk. Fans will likely be sad to see them go, especially Routh who has been part of the show since the beginning.
Our 'Legends of Tomorrow' heroes will probably be okay
Though the main characters of Legends of Tomorrow will go through a lot of struggles, we are sure they will win in the end. Not only because it's a convention of the typical superhero story but also because Legends of Tomorrow is a lighter show than some others. According to Klemmer, things will get shaken up a bit, including for Sara Lance and her love interest Ava Sharpe. However, according to the executive producer, "we're looking to mix things up for them, not mess things up for them."
Klemmer also confirmed that we will find out more about magical fugitive Charlie's backstory this season. Her backstory will "be [tied] up in [the show's] mythology." Sounds good! Charlie may go through some struggles as her backstory is revealed but most likely she will be alright.
And fans wouldn't have it any other way.