What's Going on With Kanye West's New Album 'Jesus Is King'?
Fans have been waiting with bated breath for the release of Kanye West's highly-anticipated gospel album, Jesus Is King. The project was supposed to drop on Sept. 27, but as the hours of the day ticked on, it became increasingly clear that it was not coming out.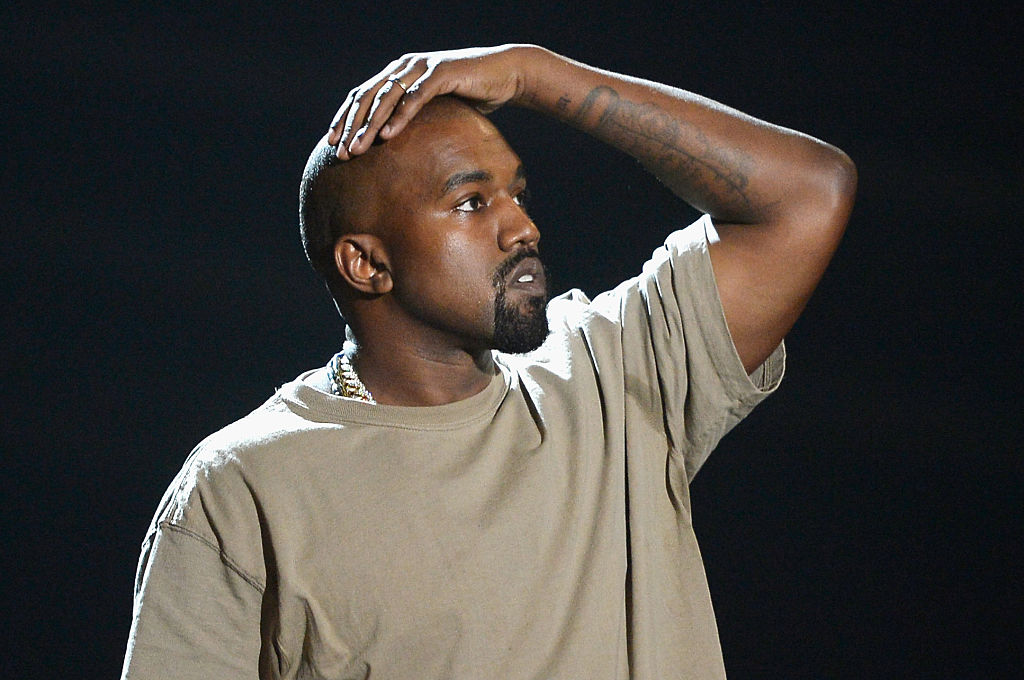 This obviously did not sit well with many fans, who flocked to Twitter to demands answers regarding the release date. So, what really happened and what now?
More on 'Jesus Is King'
The album was first announced on Instagram by Kim Kardashian West, who took to Instagram on Aug. 29 to share its tracklist and release date. The list featured 12 songs, including tracks called "GOD IS," "WAKE THE DEAD," and "SWEET JESUS."
"9.27.19," Kim captioned the photo.
West later confirmed the information, sharing the same list of songs and release date on his website.
Sources later suggested that the album would arrive late
On Sept. 25, an insider told Variety that West's spiritual album would not be available that week — and sure enough, it was not.
Fans stayed up waiting all day and night on Sept. 27 for Jesus Is King, which has yet to hit streaming platforms.
"How I look staying up all night for Kanye's #JesusIsKing album knowing damn well it ain't gonna drop," one fan tweeted alongside a GIF of Mr. Rogers wearing a clown mask.
"Kanye West fans staying up knowing damn well #JesusIsKing wasn't gonna drop," commented another fan, who posted a photo of Joaquin Phoenix putting on clown makeup in The Joker.
Kim's latest announcement on the album
Following a Sunday Service in Detroit, as well as a listening party at the city's Fox Theatre, Kim announced that the album would come out on Sept. 29.
"Kanye is doing a listening session in Chicago tomorrow, then NYC Sunday" she wrote in an Instagram Story. "He's dropping the album Sunday. Just a few final tweaks to the mixes."
She also said that during the event in Detroit, West revealed "a small clip" of the creation of his IMAX film Jesus Is Lord." I can't wait for you guys to see this @imax film in October," Kim added.
The same day, she shared an updated tracklist on Twitter. This one only contains 10 songs, some of which have different names than the ones on the old list.
"Have faith…" she captioned the photo.
It's not the first time West has done this
West tends to delay albums. His 2018 album, ye, came out a day late after the "Jesus Walks" rapper decided to make some last-minute changes to it.
Also, Teyana Taylor's 2018 album, K.T.S.E, which West produced, came out days after it was supposed to.
And that's not it. West was supposed to release an album called Yandhi back in September of 2018, but after multiple delays, the album was shelved indefinitely. According to Pitchfork, West's last words on the project were, "I'll announce the release date once it's done."
On the bright side, it seems like there's a good chance that his new album will come out on Sept. 29. So, get ready.