What's Next For Jason Momoa?
Men admire the power and force that Jason Momoa puts into his characters- women admire his chiseled chest and good looks. He was seen last in Aquaman and the TV series, Frontier, but fans can't get enough of this leading man.
If you're one of the many fans eager to find out where you can watch Momoa next, we're here to help. Here's a run-down on what the stars been up to, and what he'll be in next.
What is Jason Momoa famous for?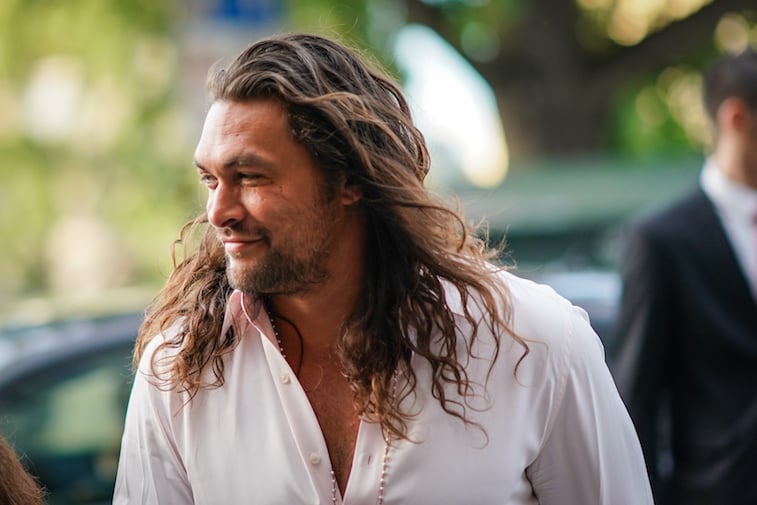 Momoa had several roles in Hollywood before he landed the epic character of Khal Drogo in Game of Thrones. But it was that role that really made the world first take notice of Momoa. His long hair and wide chest made him stand out as a memorable, lovable beast.
Although he was written out of the show at the end of the first season, viewers had already come to love him. The role of Khal Drogo catapulted Momoa's career into leading man status.
The Justice League and Aquaman further lifted Momoa's career to superstar status. Now, he is known as one of the best looking men in Hollywood, and a fought after actor for leading roles.
Will Momoa get run off by a bulldozer and stall Aquaman 2?
Momoa was supposed to start filming Aquaman 2 soon, but he recently joked that may not happen. According to his Instagram, Momoa said he won't be able to film if he gets run over by a bulldozer. Why would that happen? The star is currently in his native Hawaii defending a sacred mountain from development.
A dormant volcano, Mauna Kea is the state's largest mountain. For the indigenous Hawaiian people, Mauna Kea is a sacred site. But it's being threatened by the construction of a $1.4 billion Thirty Meter Telescope. The proposed telescope can see deep into space and would allow astronomers and astrophysicists to learn more about the universe and its origins.
According to CinemaBlend, Momoa has expressed his support for the science behind the telescope, but what he's unable to approve of it the destruction of the sacred land that it would require. For this reason, Momoa has gone out to the spot with other Hawaiians to protest the build and block construction.
They are hoping that the project will be moved to another location. Although so far the protests have been peaceful, a few have been arrested. Dwayne "The Rock" Johnson, also a native of Hawaii, has expressed his support of the cause, but so far has not actually joined the protesters.
It's not likely that Momoa's activism will actually delay the filming of Aquaman 2. The producers are still expecting the film to be on schedule for 2022.
What is Momoa working on next?
Along with Aquaman 2, Momoa has plenty of upcoming projects to keep him busy. He'll be starring in a remake of the 1993 film Cliffhanger. The original starred Sylvester Stallone as a mountain climber who gets caught up in the recovery of stolen cash from the U.S. Treasury.
Momoa will be playing the role of Gabe, Stallone's character in the original. Cliffhanger is currently only listed as rumored on IMDb and no production date is listed yet.
Another reboot, Momoa is also cast in the movie Dune. Set in the future, on a distant planet, Dune is about the struggle between warring families over valuable resources. Momoa will play the character of Duncan Idaho, a swordsman from the house of Atreides.
For the new Apple streaming platform, Momoa has been cast as the lead in the original series See. According to the Daily Mail, See is an "epic world-building drama set in the future." Momoa will play the character of Baba Voss a fearless warrior, leader, and guardian.
Momoa has a busy schedule ahead of him, if only he can resolve the protest in Hawaii first.