What's Next for Neil Patrick Harris After HIMYM?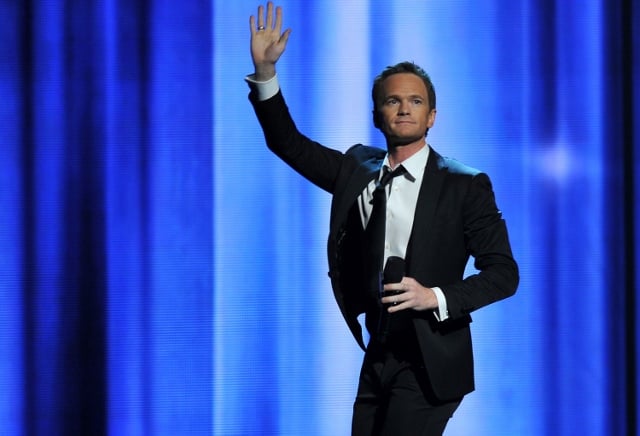 With the end of the long running sitcom How I Met Your Mother earlier this spring, many are wondering what comedian and Broadway star Neil Patrick Harris will do now that his role as the ultra-rich playboy Barney Stinson, who was easily the funniest and most compelling character on the show, has come to a close. Fans of the actor, frequent awards show host, and gay icon need not fret, as Patrick Harris is hardly stepping back from the limelight in the wake of the sitcom's end.
One big project on NPH's plate is writing his first book. Patrick Harris' upcoming memoir is now available for pre-order, and before you groan over the idea of yet another celebrity writing about the pretty average hardships they had to overcome in order to get rich and famous, know that NPH's autobiography promises to be far from ordinary. In fact the book, titled Neil Patrick Harris: Choose Your Own Autobiography, is more of a comedic choose-your-own-adventure type of story than the standard Hollywood memoir.
"Sick of deeply personal accounts written in the first person? Seeking an exciting, interactive read that puts the 'u' back in 'aUtobiography'?" the book's official website reads, promising to allow readers to live vicariously through NPH. "Even better, at each critical juncture of your life you will choose how to proceed. You will decide whether to try out for Doogie Howser, M.D. You will decide whether to spend years struggling with your sexuality. You will decide what kind of caviar you want to eat on board Elton John's yacht. Choose correctly and you'll find fame, fortune, and true love. Choose incorrectly and you'll find misery, heartbreak, and a guest stint on Celebrity Rehab with Dr. Drew."
On a more serious note, Patrick Harris has also made a triumphant return to the Broadway stage. His starring role in Hedwig and the Angry Inch, the cult favorite musical about the tortured transgendered lead singer of a punk rock band, has received rapturous reviews and landed NPH a Tony nod for Best Performance by an Actor in a Leading Role in a Musical.
"Mr. Harris has much more than marquee and recognition value. He also has a master entertainer's gift for making the rough go down smoothly. And what might be distasteful from other mouths — including raunchy double entendres that deserve (and receive) rimshots — sounds delicious coming from his. From the moment his Hedwig makes her David Bowie-esque entrance, we're his to do what he will," gushed The New York Times' review.
For those fans who perhaps can't make it all the way to Broadway, NPH has a starring role in the upcoming Seth MacFarlane ensemble comedy A Million Ways to Die in the West. The western parody stars MacFarlane as a cowardly sheep farmer who loses his girlfriend, played by Amanda Seyfried, when he backs down from a duel. When he meets a new woman, Charlize Theron, he realizes he must stand up to her criminal husband, Liam Neeson, in order to win her heart. Sarah Silverman also co-stars as a prostitute, and the film promises to provide MacFarlane's signature wacky and raunchy humor. The movie is set to hit theaters May 30.
The biggest upcoming project for NPH is one that sees the actor pushing outside his usual charming comedy roles. NPH plays Desi Collings in the upcoming adaptation of Gillian Flynn's best selling crime novel Gone Girl from director David Fincher. Collings is the vengeful ex-boyfriend of the married Amy Dunne, played by Rosamund Pike, who fakes her own murder and attempts to frame her husband for the deed. While on the run, she ends up needing to turn to Collings for help, and he doesn't exactly appreciate it when she doesn't respond kindly to his romantic advances.
This is a much darker role than fans of the actor are used to seeing him play, and it will be interesting to see how NPH interprets the character. Nine Inch Nails frontman and frequent David Fincher collaborator Trent Reznor recently told Entertainment Weekly that he's almost finished writing the score for the movie, which he referred to as "a nasty film." The highly anticipated movie also stars Ben Affleck and is due out October 3.
More From Wall St. Cheat Sheet:
Follow Jacqueline on Twitter @Jacqui_WSCS