What's Really Going on Between Pete Davidson and Kaia Gerber?
It looks like Pete Davidson and Kaia Gerber are getting more serious with each passing day.
The pair have been sparking romance rumors for the past month, and now, it seems as though things are definitely heating up between them.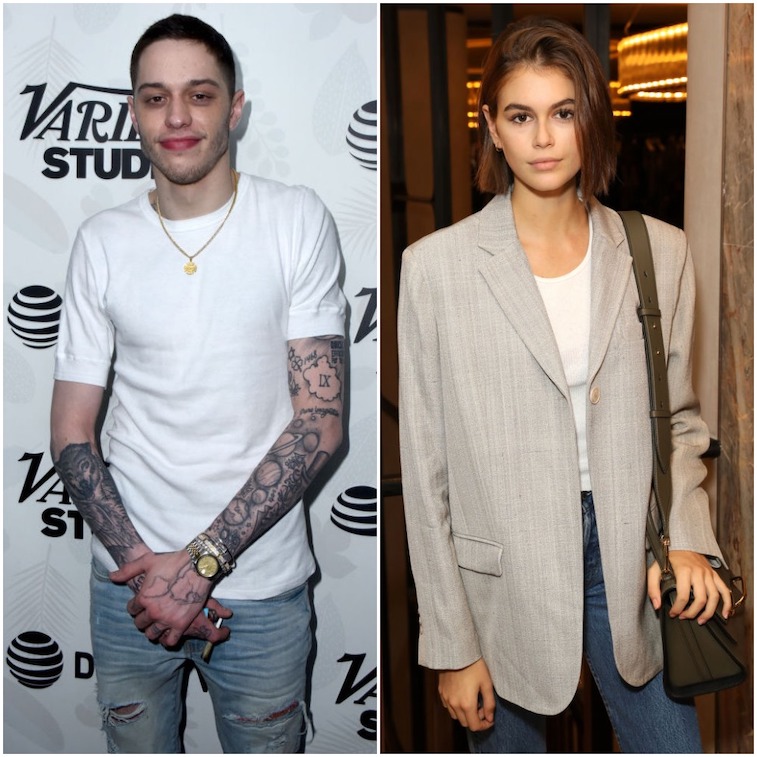 While things seem like they're getting serious, many of us are still confused as to whether or not these two are actually dating?
Has their friendship turned romantic or are Davidson and Gerber just two friends who enjoy spending time together?
People were convinced this relationship was getting serious
Well, it looks like Davidson and Gerber's friendship blossomed into an unexpected romance.
For the past few weeks, the pair have been spending a ton of time together and have led many to believe that they are, in fact, a couple.
The pair first sparked romance rumors earlier this month after the comedian split from actress Margaret Qualley.
Since then, the supermodel and the SNL star's romance has quickly blossomed into something more than just friendship.
While neither Davidson or Gerber have yet to confirm a romantic relationship, their recent outings together have fans believing that there is a definite spark between them.
On November 16, the pair were spotted attending the Saturday Night Live after party at Le Chalet, a new hotspot in New York City. According to Entertainment Tonight, Davidson and Gerber didn't hide their relationship at all and even "arrived to the after party together and it was clear in their style choices that they were going for a matching '90s-inspired look."
Though they didn't really pack on the PDA while attending the party, they spent most of the night by each other's side and looked to be a legit couple.
"Throughout the night, they were very affectionate and flirtatious with one another," a source shared. "At one point in the evening, Pete and Kaia were alone together in the back of the restaurant, in one of the booths. They were laughing with each other and exchanging flirtatious touches."
Prior to their recent outing, Davidson and Gerber were spotted together on multiple occasions and seemed as though they were smitten with each other.
Are they actually dating?
Although many of us initially believed that the pair were just close friends, it was recently confirmed that their relationship took a romantic turn earlier this month.
"Kaia and Pete are definitely in a romantic relationship. They have been friends for a while now and run in the same friend circle, but became romantic recently," an insider recently told E! News. "They started hanging out alone more often after meeting up in NYC in October. Kaia expressed she loved Pete's personality. She thinks he is charming and is very intrigued."
Though it seems like they are taking things pretty slow, the pair have been spending a majority of their free time with one another and are seeing how their romance plays out.
"They have been texting a lot this past month, and are definitely seeing where it goes," the source continued. "Kaia and Pete were spending time in Malibu together recently, and then flew to NYC because of Pete's work commitment where Kaia supported him."
The couple was even been spotted holding hands earlier this week as they left a grocery store and couldn't keep the smiles off of their faces.
Although many fans are urging the supermodel to stand clear of Davidson and not date him, it seems like Gerber couldn't be happier with the comedian.
So, there you have it. Davidson and Gerber are a couple it'll only a matter of time before they make their romance Instagram official.