What's Stella McCartney's Net Worth and Why Did Meghan Markle Choose Her to Design Her Wedding Reception Dress?
Former Beatle Paul McCartney's daughter, Stella McCartney, is a major force in the world of fashion. She has made an enormously successful name for herself, even being chosen by Meghan Markle to design her wedding reception gown last year.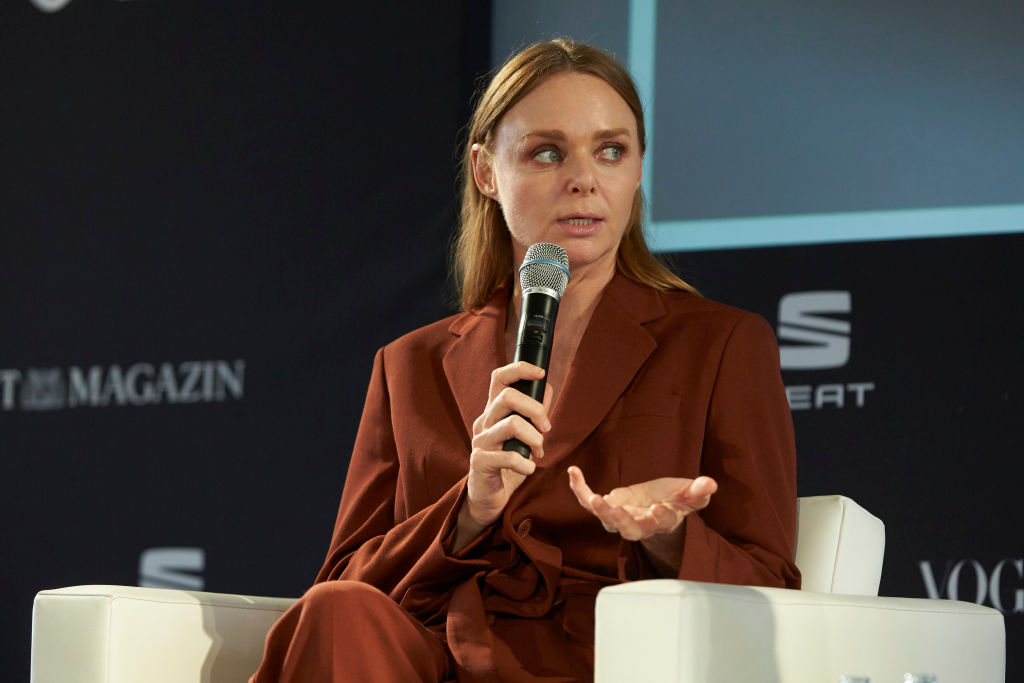 Find out how McCartney became the fashion legend she is today, why the Duchess of Sussex chose McCartney as her reception dress designer, plus what McCartney's net worth is.
How she became a wildly famous fashion designer
McCartney began her designing career at the age of 13 when she started making her own clothes. By age 16, she interned with Christian Lacroix, learned from renowned tailor Edward Sexton, and finally, earned her fashion degree at Central Saint Martins, where supermodels Kate Moss and Naomi Campbell walked in her graduation collection presentation.
In 1997 she was named creative director of Parisian fashion brand Chloe, taking over for Karl Lagerfeld in the role. And by 2001, the Gucci Group (now the PPR Luxury Group) partnered with Stella McCartney to put a stamp on her own label as a global luxury brand.
About having supermodels present her final year design collection at her college graduation, McCartney recently expressed embarrassment.
"I look back on that moment and just feel a bit embarrassed that I was so naive," she shared with The Telegraph in 2017. "They were my mates and that's who I was hanging out with when I was at college, so when it came to choosing the models for my degree show I kind of thought I might as well ask my friends."
Why Meghan Markle chose McCartney to design her reception gown
The halter-style dress Meghan Markle wore to her wedding reception with Prince Harry in 2018 was widely admired. It was flirty, youthful, and the Duchess of Sussex shone in it. Markle approached McCartney to design the dress for her very special day.
She mused about why the Duchess, a feminist, chose her to design that particular dress in a conversation with Elle in 2018.
"I think Meghan chose me for reasons other than just a beautiful dress — plenty of people can do that. She is not a difficult client to make look beautiful. …I think being a woman and being a women's woman played a part…. It's a big deal. …I was honored and I still am."
McCartney's net worth
Stella McCartney's net worth is $75 million, according to Celebrity Net Worth. She has designed for countless celebrities including Madonna, Taylor Swift, Rihanna, Amal Clooney, Beyonce and so many more.
Her stature as a fashion designer only continues to rise, especially given her career-long commitment to ethical fashion. As her website states, McCartney founded "the first vegetarian luxury brand, building responsibility into the core of the business."
She may have received some favor upon entering fashion because of her famous last name, but the 48-year-old has proven that she is more than the daughter of a famous musician. Her hard work and in-demand talent have cemented her global reputation as one of the fashion industry's leading designers.
Read more: The 1 Question John Lennon's Son Sean Lennon Hates To Be Asked