What's the Best Part About Meghan Markle and Prince Harry Moving Away?
It's not typical for members of the royal family to move outside of London to a more remote location, but whoever said that Prince Harry and Meghan Markle were your typical royals?
The royal couple recently moved from their home at Kensington Palace to a Frogmore Cottage, 20 miles outside of London. The cottage lies on the grounds of Windsor Castle and has been converted from a five-unit staff quarters to the couple's new home.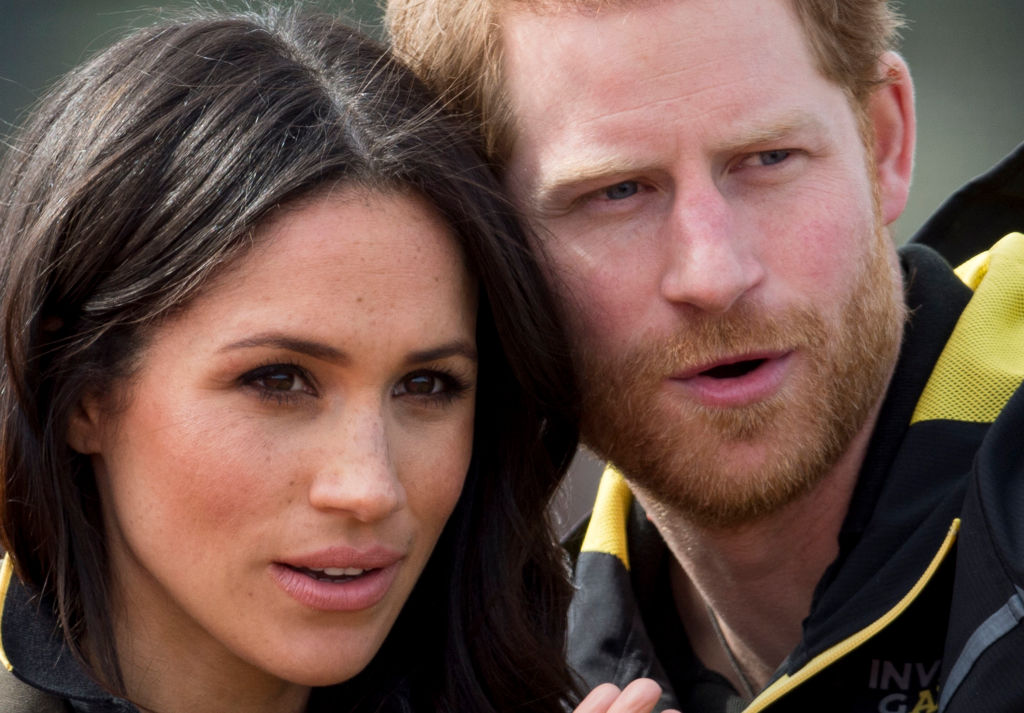 The move brought about a lot of change for Prince Harry and Meghan Markle. Many would say the move was the best thing for them. But what is the best thing about the couple moving away?
Meghan and Harry have a greater sense of calm moving to Frogmore Cottage
One of the great things about moving to Frogmore Cottage is that it is outside of London. This gives the family a more relaxed environment away from the hustle and bustle of the city. A source recently told People the energy is "so much better" at Frogmore, adding, "It's a total fresh start."
A calm environment is important for the family who is always surrounded by chaos. One of the ways Prince Harry and Meghan Markle maintain their sense of calm and escape from the demands of their life is through meditation. Meghan has been a long time embracer of meditation, admitting on her now-defunct blog that meditation was hard for her at first but has become a rock for her.
"[Meditation was] something I found endlessly daunting at first (the thoughts, the distractions, the boredom of it), but soon became the quietude that rocked my world," she continued, "I can't put my finger on the why or the how, but I will tell you this much, for me…I am just happier." Harry has also taken up the practice, admitting that he meditates every day.
Moving helps Meghan and Harry escape from the press
There has been a lot of interest in Prince Harry and Meghan Markle since Markle officially joined the family last year. The couple has had an intense focus put on them over the past year, to the point where many would call it excessive.
The former actress is no stranger to attention, but since she began dating Prince Harry, the media attention has increased exponentially. While some of this is to be expected, a lot of the attention is coming from tabloids looking to capitalize on the ongoing drama surrounding the duchess.
Meghan Markle has had to fight off questions about her family since moving to London. Her father and sister have constantly been talking to the press and saying negative things about the duchess. Though her father has recently gone silent, it has been hard to escape the family drama that surrounds Meghan.
In addition to her own family, Markle has had to deal with drama surrounding her husband's family as well. There have long been rumors that Meghan Markle and Kate Middleton do not get along and the recent separation of their charities certainly isn't helping things.
With the added attention the couple received once Meghan became pregnant, it only made sense to move to a quieter environment.
Freedom to make their own choices
Meghan Markle and Prince Harry have always been ones to walk to the beat of their own drum. The couple has never been one to do things the traditional way. They make choices that best suit their family.
Living at Frogmore Cottage gives the couple a little more freedom to do things as they see fit. Outside the watchful eye of the queen and the constant scrutiny of the media, the couple can raise their family in a more traditional matter.
Their life at Frogmore has allowed them to live a relatively peaceful existence without hiring a nanny or personal chef. We only expect that Harry and Meghan will try to provide a normal life for their child and enjoy their time as a family.