What's the Cast of 'Law & Order: SVU's' Favorite Shows to Watch?
Season 21 of Law & Order: SVU may have come to a quicker close than fans would have liked, but there's still information coming out about the cast to get fans through this time. What's the cast of SVU's favorite shows to watch? Read on to find out.
Season 21 of 'SVU' was cut short when production halted because of the coronavirus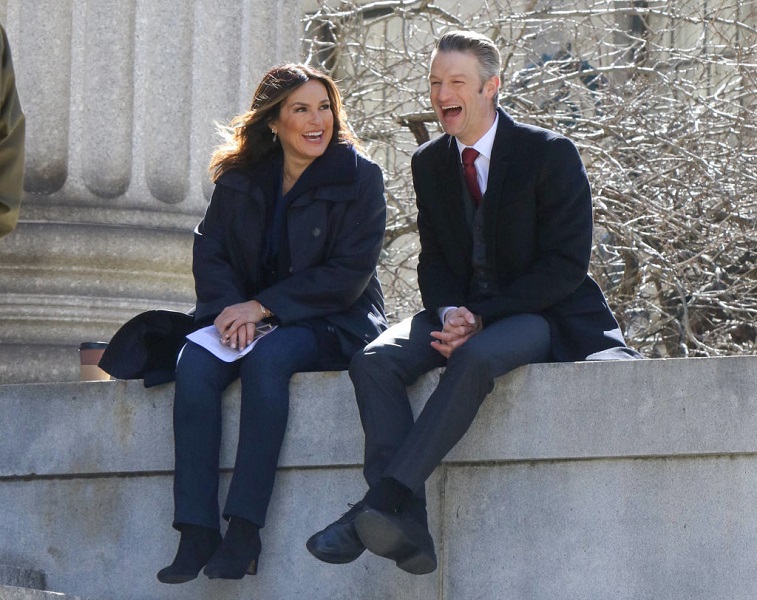 Like many shows, movies, and events, things have halted because of the coronavirus (COVID-19). SVU stopped production, and it wasn't the only show. NBCUniversal actually halted production on numerous television series according to Deadline.
Episode 20 ended up being the finale for season 21
RELATED: 'Law & Order: SVU' Season 21, Episode 20: How Do Fans Feel About Fin's Choice?
Even though there were originally 24 episodes scheduled for the season, episode 20 served as the finale because of the production halt. Warren Leight, the showrunner for the series, gave everyone a heads up when someone asked on Twitter about the situation.
"SVU had planned to produce 24 episodes this season. Episode 20, written by @JulieMartinSVU and me, directed by @juancampanella may end up being our finale. If it is, it will be oddly fine in that slot – with return performances from many perps and vics we've met this season," Leight said on Twitter.
Season 21 was cut short, but there's more 'SVU' to come
Relief is in sight because there will be more SVU to come in the future. Deadline reports that SVU has been renewed for another three seasons. Dick Wolf, the mind behind the series, signed a deal with studio Universal Television that includes three more seasons of the Chicago series as well.
"Dick Wolf has proven time and time again that he makes shows audiences love," said Paul Telegdy, the Chairman for NBC Entertainment. "We are delighted, excited, and proud that as part of this epic deal with Wolf Entertainment, NBC's loyal audience will know that their favorite shows have a certain future for the next three years."
That means even though season 21 was cut short, there will be a lot more SVU to come in the future, and that's a very comforting thought during this time.
What's the cast of 'Law & Order: SVU's' favorite shows to watch?
In a video posted on the official Twitter page for SVU, some of the cast was asked about their favorite NBC show to watch and everyone gave interesting answers.
Mariska Hargitay, who plays Captain Olivia Benson, said, "I'd say Seinfeld."
Peter Scanavino, who plays Dominick "Sonny" Carisi, Jr. chose the original Law & Order.
Kelli Giddish plays Detective Amanda Rollins and she chose Friday Night Lights.
Ice-T plays Odafin "Fin" Tutuola and he gave a hilarious answer. "I mean come on man It's season 22 of Law & Order: SVU," Ice-T said, just as someone tries to correct him off camera that we're actually in season 21 right now. "No, I'm talking about the one that hasn't come yet," he says as he chuckles.
Law & Order: SVU will be back in the future to the delight of fans everywhere.