What's the Real Reason Baby Archie Doesn't Have a Title?
Royal fans around the world can hardly contain their excitement over the fact that Baby Archie is here. We were on the edge of our seats for months, as no one knew Meghan's exact due date, and we couldn't wait for the wonderful news that she had finally gone into labor. It's always a great time when the royal family welcomes a new member, whether it's through marriage or the birth of a new child.
One of the most interesting aspects is whether or not the new member of the family will receive a royal title. It was announced early on in Meghan's pregnancy that her child would not be called a "prince" or "princess", causing many people to wonder exactly why. So, what is the real reason that Archie Harrison does not have a royal title?
All of the Cambridge kids have titles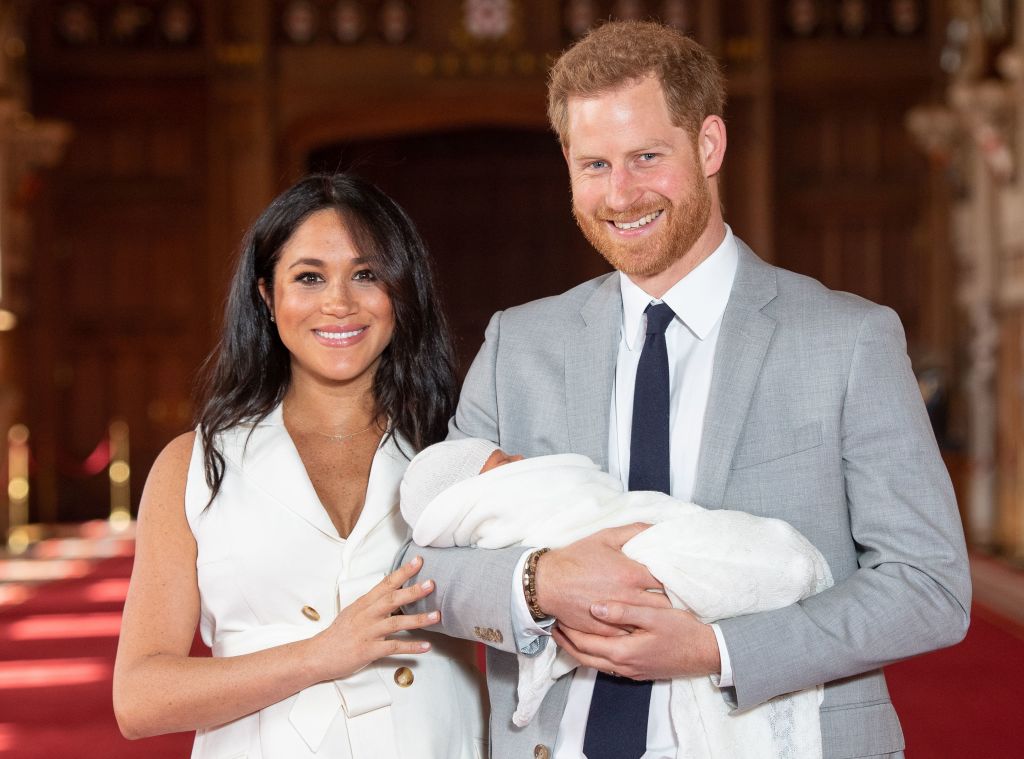 When Kate Middleton and Prince William welcomed each one of their children, it was really no surprise that we were introduced to Prince George, Princess Charlotte, and Prince Louis. Since the day Kate announced each of her pregnancies, everyone assumed correctly she would be giving birth to a little prince or princess, and there was never any debate. Although Harry is not in the direct line of succession, he and Meghan are still considered to be senior royals, so shouldn't little Archie be a prince?
Will Baby Archie get another title?
Once we found out the new royal baby would not be known as a prince, there was speculation he could be given another royal title, such as an earl or perhaps a lord. Shortly after his birth, the news was revealed that he would not be given a title of any sort, and would simply be known as Archie Harrison Mountbatten-Windsor. Royal title or not, we have to say that the name is just adorable, just like Archie himself.
Was it the queen's decision?
Although no one knows for sure, it may have been the queen's decision not to give Archie a royal title right now for a specific reason. After all, Meghan and Harry have said many times that they want their son to live a more quiet, simple life, out of the royal spotlight. With Meghan having such a huge celebrity fan base, and Harry being as popular as he is, they have been in the limelight for well over a year. This may have been the queen's subtle way of refocusing the attention back on George, Charlotte, and Louis since William and Kate are the future king and queen consort. Whether or not it was the queen's decision, Meghan and Harry don't seem to have any objection.
Archie may get a royal title in due time
Just because Archie does not have a royal title right now doesn't mean he never will. As we know, his grandfather, Prince Charles, is next in line to become king. When this happens, it is possible that Archie will then be known as a prince. We don't know exactly how Meghan and Harry feel about this, so it is hard to say if they are in agreement or not. Also, fans have to remember that it is being said that this is only a possibility, so things could still change.
Archie may not even want a title
As Archie gets older, he may not even want a royal title. The baby is less than a month old, so there really is no saying as to whether he will want to be a prince or not. We can't wait to see what Archie's future holds, and how he chooses to approach royal life.