The 1 Rule This 'Wheel of Fortune' Contestant Broke That Made Her Lose Money
Wheel of Fortune has relatively simple rules that are easy to understand and follow. The long-running game show has been on the air since the 1970s and it's part of American pop culture. There's never any controversy on the show but on occasion, there are slip-ups that go viral online. This week a contestant broke one simple rule that made her lose all her prizes and fans on Twitter are losing their minds.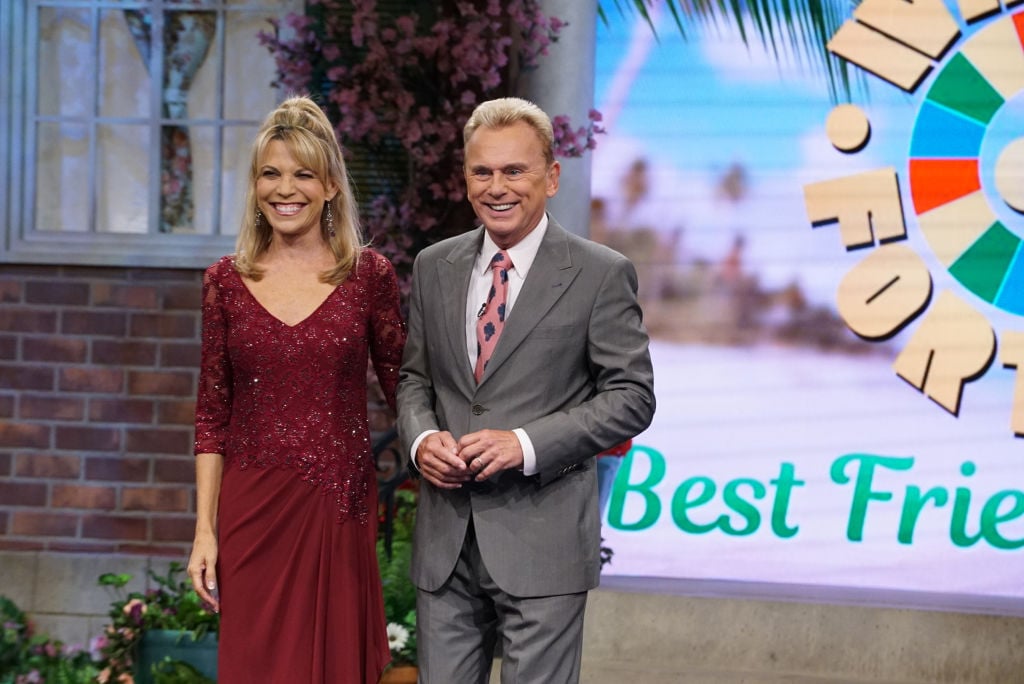 On Thursday's episode, contestant Kristen Shaw had accumulated $1,950 in winnings and also had an $8,000 trip to Nashville. There was only one letter obscured from the puzzle and she was ready to solve it and lock in her prizes.
Right before revealing her answer, host Pat Sajak quickly reminded her to "say everything" and "don't add anything."
"Right, football, left, and Sally," Shaw answered.
All the words were correct but Sajak said it wasn't and proceeded to call the next contestant who answered, "Sally, left, football, right." Brian ended up banking the money he accumulated after he answered the puzzle correctly.
Why didn't Kristen Shaw win?
After Sajak approached the contestants, he explained why Shaw didn't answer the puzzle correctly.
"Most times I caution people not to add anything, and you maybe didn't even hear yourself say it but you threw an 'and' in there with the last thing and we have to go by the rules," he said.
After the episode aired on television, many fans felt it wasn't fair Shaw was not given the prize. The technicality made Shaw surrender her winnings and a show's spokesperson has given a statement following the backlash.
"Our long-standing rule is that in order to have a correct puzzle solve, a contestant must say only what is on the board without adding words," a spokesperson for the syndicated game show told Fox News. "Contestants are thoroughly briefed prior to the show, and Pat often reminds them of this rule when solving a puzzle in this particular category."
To be fair, Sajak did warn Shawn to not add anything else that was not on the puzzle before she tried to solve it.
Pat Sajak recently returned
Sajak had been off the show after a health care that led to him canceling taping of episodes earlier this month. White took over the hosting duties in the meantime.
"The Wheel of Fortune taping on Thursday was canceled because host Pat Sajak underwent successful emergency surgery to correct a blocked intestine," the official Instagram account posted. "He is resting comfortably and looking forward to getting back to work. Taping resumed today as scheduled and Vanna White has stepped in as host."
After undergoing surgery, Sajak released a statement as he recuperated and was on the mend.
"Getting back home has given me the time to reflect on — and appreciate — the love and support of my family, friends, co-workers, casual acquaintances and countless Wheel Watchers," the statement on Twitter read. "Recovery will be complete and relatively fast. And for better or worse, doctors tell me they did not remove my sense of humor. See you all soon."
Wheel of Fortune airs in syndication across the United States on different stations. Check your local listings.