When Are the Jonas Brothers Releasing a New Album?
The Jonas Brothers are back! That's right, the iconic boy band from earlier this century is getting ready to release a new album. Rumor has it they've already recorded between 30 and 40 songs for the album. For the first time in many years they're back on the radar with the release of a new single. Is it a clever way to test the waters before releasing the album?
If their new single Sucker is any indication, old fans are delighted to have them back and new fans are equally delighted to have discovered them. The video for the upbeat love song even features cameo appearances by the trio's lovely ladies! That's right, Priyanka Chopra, Danielle Jonas, and Sophie Turner each show their men some lovin' during the video. Everybody say "ahhh"…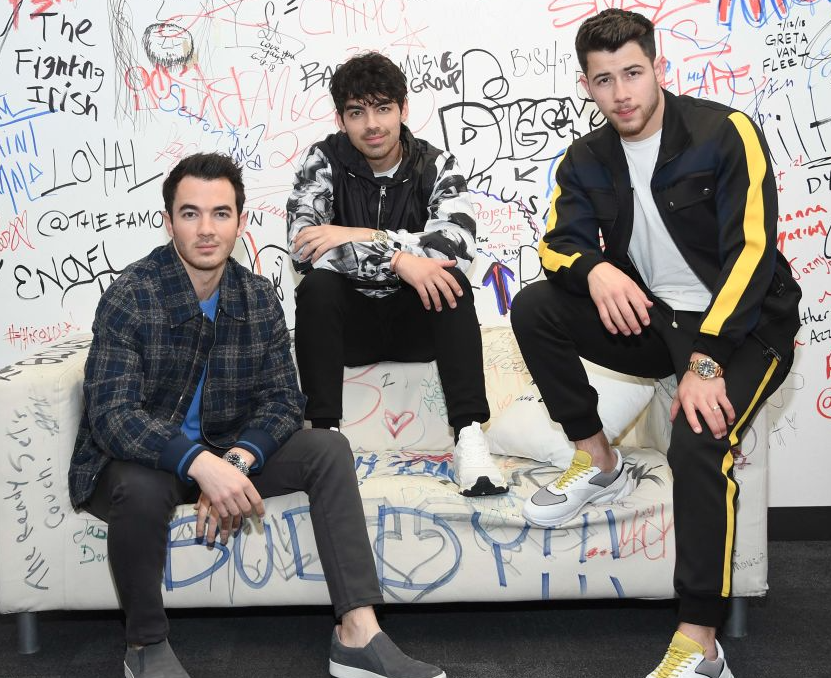 Why did the Jonas Brothers disappear in 2013?
The popular trio left Disney's Hollywood Records in 2012 after six years of tremendous success and world-wide popularity. At their peak, they enjoyed platinum albums, sold-out arenas, and world tours. They even made a movie (2008's Camp Rock with Demi Lovato) and had their own Disney show along with several TV specials. With worldwide sales of 17 million albums and legions of devoted teenage fans, they probably could have kept going for years.
Instead, they chose to step away from their popularity in 2013. The decision left teenage girls around the world devastated. "There was a big disagreement over their music direction," a band spokesperson said. Reportedly, the decision to go their separate ways was unanimous. Maybe that kind of unity is why they were able to put their disagreement behind them and come together again for their new album.
Expressing their individuality
The brothers were growing up and exploring individual projects during their time apart. Kevin and Nick married the loves of their lives while Joe is currently engaged to Sophie Turner. It's reported the two are planning to wed next summer.
The brothers have diverse interests, ranging from acting to building custom homes. One thing they all have in common is their love of family and music. With those two great loves in common, is it any wonder they've reunited as a group? And of course they would have their wives and fiance join them!G
Getting back together for a new album, too?
The trio is kicking off their reunion as a group by taking over The Late Late Show With James Corden for a week. That's right, from Monday through Thursday (March 4th – March 7th) you can enjoy interviews and (of course!) singing. There will also be 'Carpool Karaoke' and comedic sketches to keep things extra interesting and engaging. If we're lucky, we'll even get more details about their new album. What better way to announce the release date than from taking over a popular talk show?
Fans who were teenagers during the band's first go-around are now approaching 30. Yikes! We wonder if the band's new music will reflect that growing maturity. Will their new album produce popular songs that rock the charts like S.O.S., Play My Music, and Lovebug did earlier? We can hardly wait to see!
What about the Bonus Jonas?
Don't expect to see younger brother Frankie Jonas joining the band anytime soon. Just 18 years old, he's attending classes at Belmont University in Nashville, Tennessee. In addition to his studies, the Bonus Jonas is busy helping write and produce music for artists like the up-and-coming Alli Haber. He co-wrote and produced her hit single Too Young.
Stay tuned for more!
We expect a new album to be released this year, most likely in time for us to enjoy their upbeat tunes during summer. You know that we'll be back with more details as soon as they're available. So stay tuned for the release date of the new album, upcoming concerts, and all of the other Jonas Brothers news. Especially Joe and Sophie's wedding details!
Check out The Cheat Sheet on Facebook!