When 'Big Little Lies' Dove Headfirst Into Telenovela Territory
The first season of Big Little Lies made the show a sensation for very clear reasons. Its story, which played out like a long movie, combined a close look at victims of physical and sexual abuse with a murder mystery. In between, viewers could get their fill of juicy small-town melodrama.
With Nicole Kidman and Reese Witherspoon showcased in the starring roles, the supposedly limited series exceeded even HBO's expectations. That's why the show scrapped the "limited" and returned for a second season.
In the second installment, Big Little Lies went even bigger by bringing aboard Meryl Streep as the mother-in-law of the dispatched Perry. Streep got the assignment of poking around Monterey to find answers and generally make the ladies in town uncomfortable.
That turned out great, but with the murder solved and the abusive kid identified, the show has lacked some of the focus it had in the first season. In fact, you may have noticed the series taking a sharp turn into telenovela territory. It all started with a slap to the face of a living screen legend.
The 'slap heard 'round the world' was pure Latin soap-opera magic.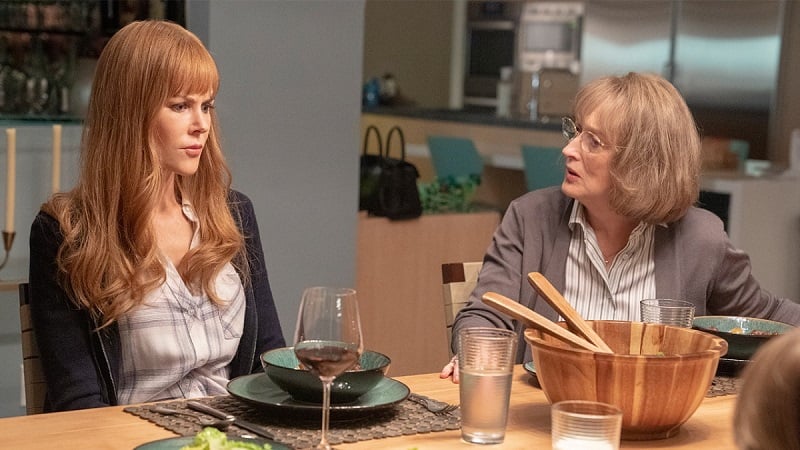 While I've never been a big fan of the Colombian and Brazilian soap operas, you can't help but notice (and digest) a good deal of the genre if you spend time in Latin America. The defining trait of the soaps there (called telenovelas) is intensity, or what reality-TV viewers often call "drama."
As telenovelas continued to raise the stakes in the past decade, you noticed the subject matter getting impossibly racy. Shows like Las Muñecas de la Mafia ("Mafia Dolls") and Sin Senos No Hay Paraíso ("Without Breasts, There's No Paradise") pushed the form to new levels of trashiness.
In one memorable promo from this era (circa 2010), the viewer was supposed to be hooked by the clip of a young woman fiercely slapping an elegant older lady. On Episode Four of Big Little Lies, HBO viewers got a memorable equivalent.
Granted, this season has featured much more huddling, more paranoia, and more kitchen-table conversations than we saw in Season One. But the slap took the series to a new place. (The mother-in-law character alone is classic Colombian soap material.)
When you get to a second season, things have to change, and these shifts should be expected to some degree. But let's acknowledge the show has gone full telenovela.
'Big Little Lies' works great in 'novela' mode — but we got cheated out of Reese's ice cream hurl.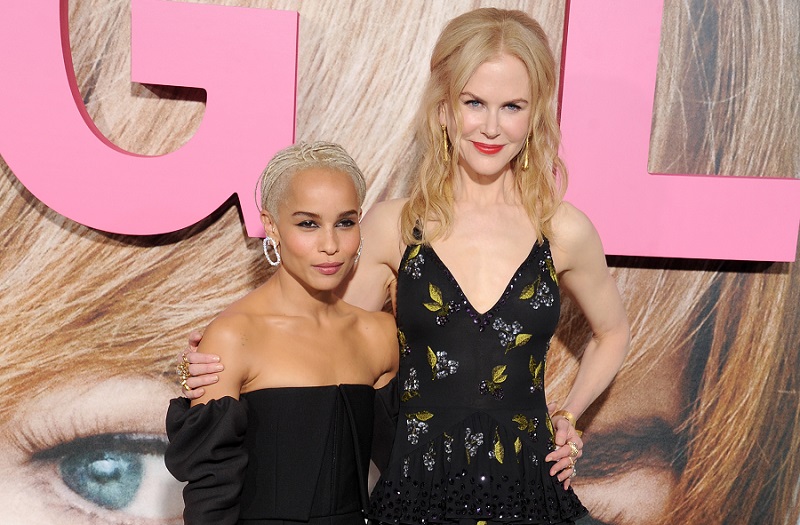 Though Big Little Lies has changed a great deal in Season Two, there's been nothing wrong with the shift. After all, you're always going to make compromises when taking a limited series to a new, unexpected place.
With Perry killed off and his menace removed from the world of the Monterey Five, the writers needed material to fill the void. Even a wicked mother-in-law hasn't quite done the trick.
As entertainment, there's still been no better show to watch than HBO's premier prestige drama when Sunday night rolls around. But was Season Two necessary?
It wasn't, and that was a risk everyone knew they were taking. But you have to give the producers and writers credit for not going quietly. The only complaint I'll lodge is this: In its current telenovela glory, how could you cut Reese's ice cream cone toss at Streep? That's wrong on so many counts.
Also see: How Much Did Meryl Streep Get Paid for 'Big Little Lies'?