'When Calls the Heart' Fans Are Disappointed the Spinoff Series 'When Hope Calls' Won't Air on TV
Hallmark is getting ready to unveil its first-ever When Calls the Heart spinoff, and some fans are pretty unhappy. 
When Hope Calls premieres August 30 on Hallmark Movies Now. The show, which is set in the same universe as When Calls the Heart and shares some characters with the original show, will be the first original series for the streaming-only network — and that has a few people confused and upset.  
Fans aren't sure how to watch 'When Hope Calls'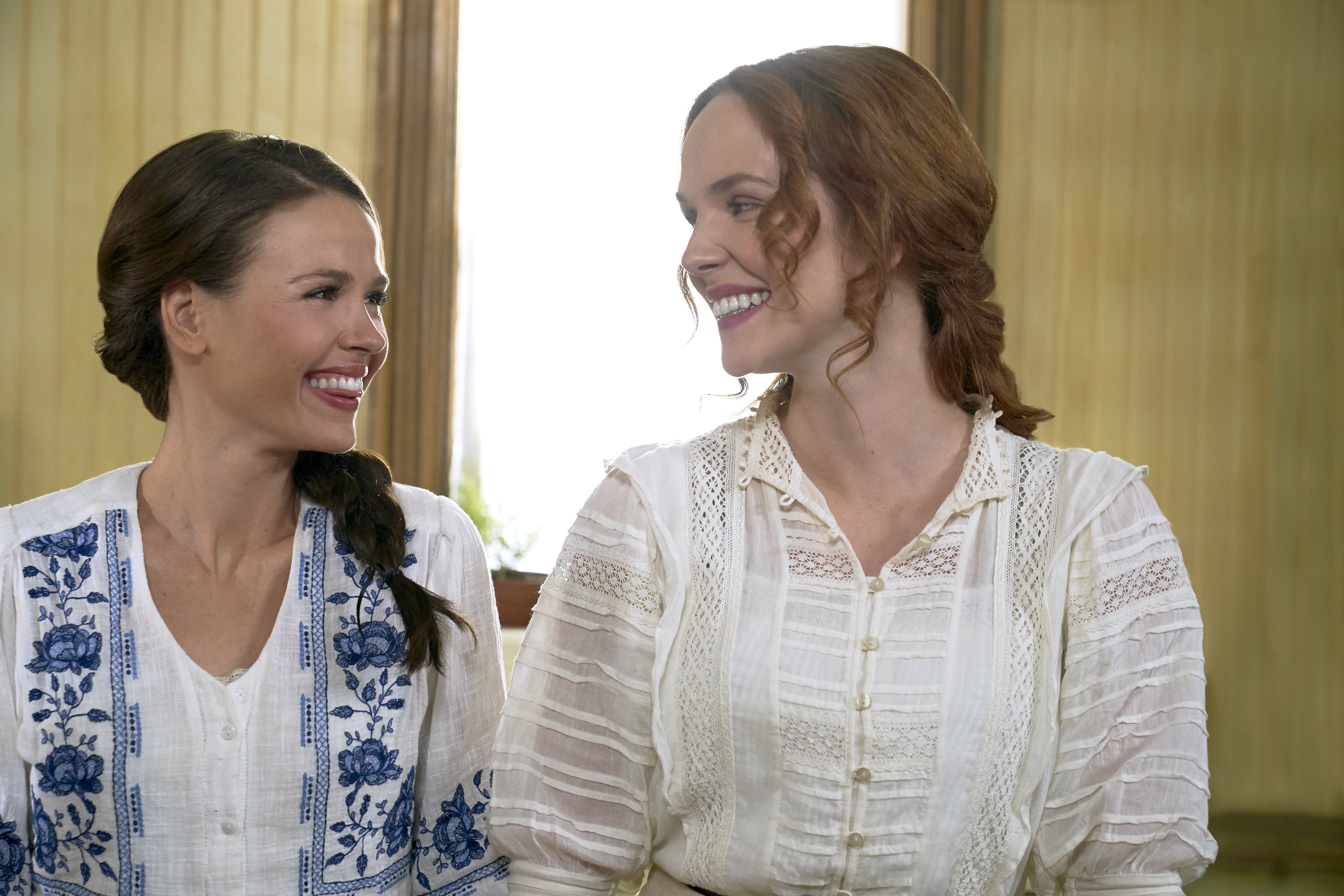 When Hope Calls focuses on two sisters named Lillian (Morgan Kohan) and Grace (Jocelyn Hudon) who run an orphanage in the frontier town of Brookfield. While the show doesn't take place in Hope Valley, the two lead characters first appeared in the 2018 When Calls the Heart Christmas special The Greatest Christmas Blessing and a few WCTH characters will show up as guest stars. 
The first two episodes of the new series will debut on August 30, with additional episodes becoming available every Friday through October 25. To watch, viewers will need to subscribe to Hallmark Movies Now, an on-demand streaming service that costs $5.99 a month or $59.99 for an entire year.
In addition to When Hope Calls, Hallmark Movies Now subscribers get access to nearly 1,000 hours of commercial-free Hallmark-branded content, including episodes of Chesapeake Shores and Cedar Cove and movies like The Wedding March and Love, Again. The service is available on Roku, Apple TV, Amazon Fire TV, Chromecast, certain Samsung and Sony TVs, and various mobile devices. 
Unfortunately, the fact that the new series is streaming-only seems to have confused some people. 
"Will this be on the normal Hallmark channel? I tried to find it so I could dvr it but couldn't," one commented on a recent Instagram post. Others were confused that their cable provider didn't offer the channel as an option. "Can't get it on Dish Network," wrote one irritated viewer. 
Some people say they won't pay for another service to watch 'When Hope Calls' 
While some people were confused about how to watch When Hope Calls, others were annoyed that they were being asked to shell out more money for another streaming service, especially when they cable costs so much. 
"Don't like that I have to subscribe to another channel when I pay so much for my cable service now! Sorry but I won't be watching," wrote one on a post from the @WhenHopeCalls Instagram account. 
"Why on earth isn't this on the @hallmarkchannel???" asked another fan on a @HallmarkChannel post promoting the new show. 
Some people pointed out that they were already paying a premium to get a cable package that included the Hallmark Channel and its other network, Hallmark Movies & Mysteries, and Hallmark Drama. "You already have to pay extra for the Hallmark package and now Hallmark is charging for this channel," wrote one. 
Others argued that some viewers — especially older ones — might not have the smart TVs or other devices needed to watch the show. 
At least one person hoped that Hearties would revolt and refuse to subscribe to the streaming service, forcing Hallmark to air the show on one of its cable networks. "Hopefully not many people will watch this and Hallmark gets smart enough to put it on one of their TV channels," they wrote.
Several others simply said they weren't going to pull the trigger on another subscription. As one commented: "Not paying for yet another streaming service."