'When Calls the Heart' Star Jack Wagner Explains How the Cast Is Dealing with Lori Loughlin's Exit
The When Calls the Heart cast is going through "the five stages of grief" in the wake of co-star Lori Loughlin's firing, Jack Wagner told ET in a recent interview.

The actor, who plays Sheriff Bill Avery on the Hallmark Channel show, said that Loughlin's sudden departure has been tough to deal with, but that the cast is soldiering on and happy that the show is able to continue.

Everyone came together to rework the show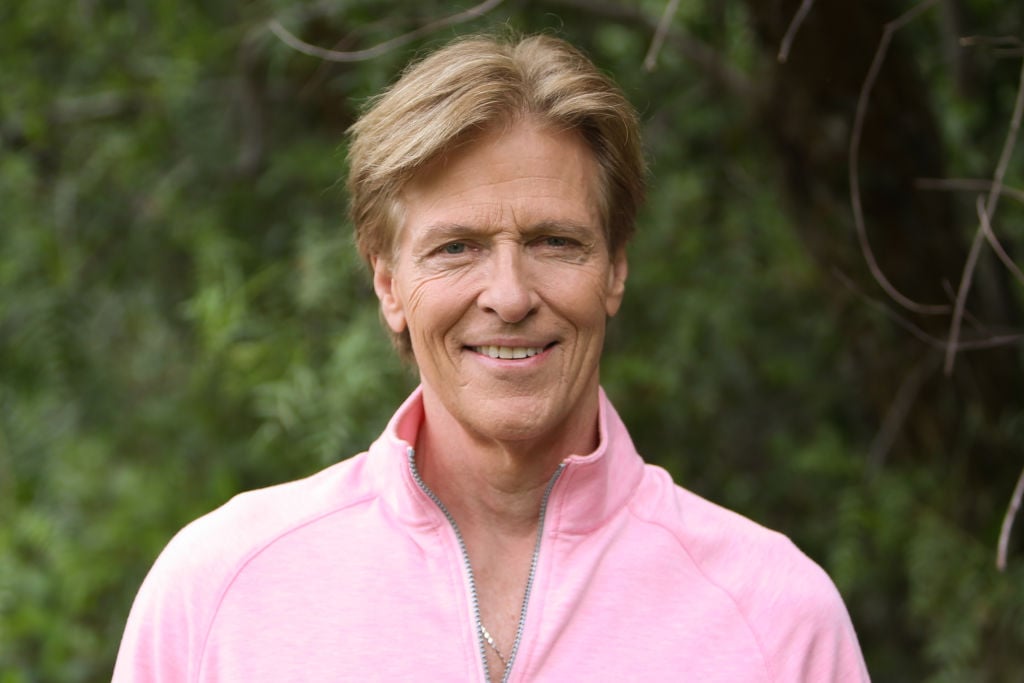 Hallmark cut ties with Loughlin, who played Mayor Abigail Stanton on the popular period drama, after she was charged with fraud in a college admissions bribery scandal. (Loughlin has pleaded not guilty.) The move came in the middle of When Calls the Heart's sixth season, and rather than air finished episodes with the disgraced actress, the network opted to pull the show from the schedule and retool.

Now, almost two months later, the show is finally returning in a special two-night event on May 5 and 6. Wagner said that making unplanned changes to the show required "a real group effort" but that everyone pulled together to make it happen.
"I think it's a testament to this show, a testament to the fanbase of When Calls the Heart, and it's a testament to the commitment of the Hallmark Channel and the people at Hallmark Channel about their commitment to the show," Wagner said. "…This is a show that's an ensemble cast and we are trudging on and very grateful to come together again and again as an ensemble cast with a real positive attitude."

How Loughlin's departure affected the cast

While Wagner praised the hard work of everyone involved in the show, he admitted that losing Loughlin was tough.

"When a show… loses a character or something that is just such a key component to the show… you really have to kind of regroup and restructure," he explained.

There was also real grief about Loughlin's firing. "I can't describe it any better than that," Wagner said. "When you lose something or someone, I would describe it that way."

Loughlin's co-stars haven't commented directly on the scandal. But some, like Erin Krakow, who plays Elizabeth Thornton, have shared what appear to be messages of support. In April, Krakow tweeted two lines from the show: "You are always there for me" and "And I always will be." Many fans interpreted the tweet as a message for Loughlin.

Paul Greene — who wasn't involved in reshoots for the show — said that it was a "very sensitive time" during an interview with Popcorn Talk. "The mood overall is obviously support and family, but there was a time when nobody really knew anything. Us as actors knew just as much as anybody else," he added.

"It's been a time that I really feel in the long run will really bind everybody together," he went on to say. "Adversity brings family together … we'll look back on this as a moment when everybody was very generous, especially the Hearties."

When Calls the Heart returns with a two-night event on May 5 at 9/8c and May 6 at 8/7c on the Hallmark Channel.
Check out The Cheat Sheet on Facebook!